Name: Vibhat Nair
Title: General manager, Chase Card Services
Company, city: Chase; Wilmington, Del.
Number of employees: Chase has more than 235,000 employees.
First job: Tutor for younger kids
Little-known fact about you: I am a hobby woodworker.
YOUR BUSINESS
What innovations/initiatives do you foresee in the industry over the next years?
The convergence of mobile and data will profoundly impact payments, travel and loyalty businesses over the next many years. We are fortunate to stand at the intersection of the three areas.
What is the best career advice you've received?
One I remember often is, "Build broad skills and experience, but also focus on what you are really good at." Comparative advantage tends to be underestimated.
What advice would you give someone starting out in the field?
Be courageous. Be passionate. Challenge the status quo, starting with yourself. Learn and experience the "new" so you can find what you are passionate about.
VIBHAT NAIR AS A TRAVELER
Favorite travel memory or story: I was in Serengeti this summer with my family. My dad, in particular, had wanted to experience the migration across the Mara River for many years. It was special to see him witness something so breathtaking.
One travel tip you cannot live without: Vacuum travel bags = carry on.
Best advice for business travelers: Aisle to work, window to rest!
ABOUT CHASE CARD SERVICES
What benefits do cardholders receive from the Marriott Rewards Visa Signature Card from Chase?
The card gives you access to free vacations and status at the world's largest hotel company, with many diverse brands to choose from. And just this year we made several enhancements to this card — including adding accelerated earn on spend at Starwood Preferred Guest properties — as well as our business card. Now, a new benefit for business owners is an enhanced path to Gold Elite Status.
Tell our readers more about the benefits associated with The Ritz- Carlton Rewards Credit Card from JPMorgan.
If you are accustomed to the service standards at The Ritz-Carlton and the amenities of the Club Level at its properties, this is the card for you. The benefits are too many to count; the JP Morgan Premier Concierge and free upgrades to the Club Level are two to highlight. We also added some new benefits to the card this year, including airline ticket discounts, enhanced worldwide airport lounge access and Global Entry application fee reimbursement.
What changes, if any, can cardholders expect from the two cards in 2017?
We're constantly looking for ways to make our products more rewarding for cardmembers. Stay tuned for what we have in store in 2017!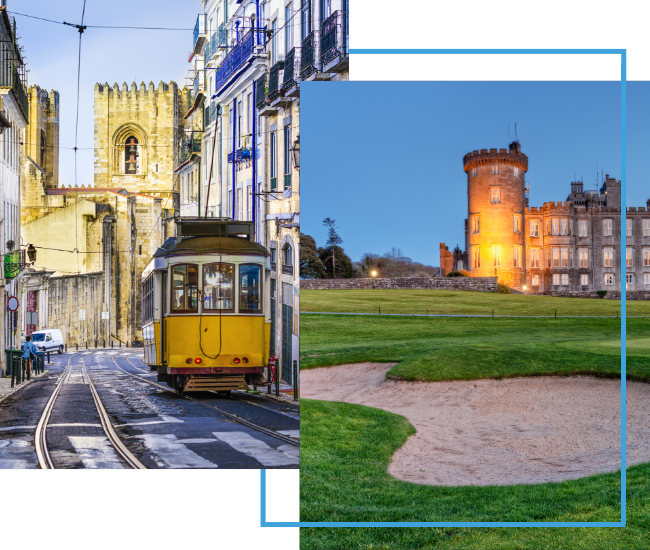 FX Excursions
FX Excursions offers the chance for once-in-a-lifetime experiences in destinations around the world.
Explore Excursions
Think of Tokyo and your mind may wander to the neon signs and bustling crowds of Shibuya and Shinjuku, or the tranquility of the Meiji Jingu shrine, but this huge city offers much to those who explore away from the main tourist areas.
Sponsored Content
Exclusive Sailing with Global Traveler
Automotive museums of all sizes will always capture the imaginations of car and racing aficionados. However, the best deliver a lot of substance beyond the machine itself. Some place an emphasis on science and technology or history, while others display iconic cars from film and television. Museums established and operated by the world's top automakers (think Mercedes, BMW, Audi and Porsche in Germany, and Toyota, Honda and Nissan in Japan) have built-in followings.