Name: Robert (Bob) Lauter Title: CEO Company, city: Master Spas, Inc.; Fort Wayne, Ind. Number of employees: 400-plus Recent project: I just finished a six-year term as the president of the International Hot Tub Association, the spa and hot tub industry's trade association. First job: Delivering newspapers Little-known fact about you: I worked as a ski instructor and boxed in Golden Gloves.
Your Business
Essential business philosophy: Treating our employees, vendors and customers like family Best way to keep a competitive edge: Develop a culture of innovation. Consumers are still willing to pay a premium for innovations. Yardstick of success: We measure success in many ways. Quality surveys, awards and consumer surveys are just a few; how our sales compare to our industry is the most important measure. Consumers vote with their dollars; so if you are profitably taking market share, you are succeeding.
Robert Lauter as a Traveler
What is the most important item you take when traveling? Besides my iPhone, it's my Bose noise-canceling ear buds. How do you spend your time on board? Reading, watching movies on my phone or listening to audio books What is your favorite restaurant in the world? Victor Café in Philadelphia What is your favorite destination in the world? New Hampshire or Jamaica, depending on the time of year
About Master Spas, Inc.
Tell our readers about Master Spas' history. Our history goes all the way back to 1978 when we were one of the first companies to make spas out of acrylic. I joined the company in 1988 as vice president of the spa division. In February 1996 I led an investment group to purchase the spa division from the equity group that owned it. We've had explosive growth over the last 20 years, including a 10-year period when we grew more than 35 percent every year. What can readers expect from Master Spas products? They can expect a premium product that is super energy-efficient and loaded with advanced technology. Master Spas products are environmentally friendly. Tell our readers more about those initiatives. Not only are our products super energy-efficient, but we also use the most Earth-friendly foam insulation that doesn't have harmful emissions. Our factory has a robust recycling program.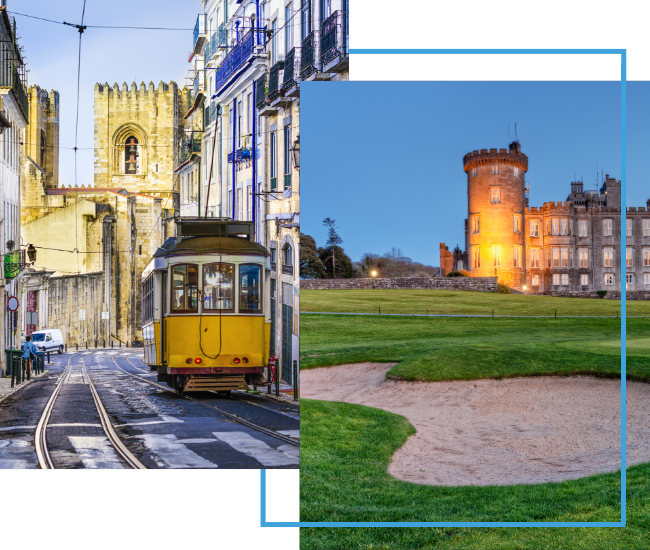 FX Excursions
FX Excursions offers the chance for once-in-a-lifetime experiences in destinations around the world.
Explore Excursions
Less than five years ago the world's first hybrid cruise ship, Hurtigruten Expeditions' MS Roald Amundsen, set sail for Antarctica in November 2019 with 450 passengers. The battery-hybrid-powered ship, named for the first man to cross the continent and reach the South Pole, was built specifically for voyages in polar waters. Its battery-hybrid power reduces the ship's consumption and CO2 emissions by 20 percent compared to equally sized ships.
Sponsored Content
United Airlines is in the midst of a major initiative to modernize its fleet over the next several years. After first announcing the plan in 2021, planes fitted with United's signature interior are finally beginning to appear across the airline's narrowbody fleet of Boeing and Airbus planes. United flyers are sure to notice these enhancements from the moment they step on board: Each new or updated plane sports remodeled seats, seatback entertainment screens for everyone, Bluetooth connectivity and more, all adding up to a better experience on every journey.
A few months ago, I flew Polaris business class on a United flight from Dulles (IAD) to Paris (CDG). It was only when I got to my hotel in Paris I realized that I didn't have my iPad or its bag or accessories. Since I had been working on it in the restaurant in the Polaris lounge and then went directly to the gate, I knew I either left it propped up on my table when I packed up or in my business-class seat. But what was the best method to alert the airline about my careless mishap and (hopefully) retrieve it? With spotty data and WiFi, searching for information on my phone was frustrating and slow. Here's what I learned from the anxiety-inducing experience (and unexpected ending) about what to do if you leave something behind on your flight: