Congratulations On Winning Best Airline In Mexico In The 2010 Gt Tested Awards. How Will Aeromexico Continue To Provide Premium Services To Business And Luxury Travelers?
Being recognized as the Best Airline in Mexico is a proud accomplishment, but it also embodies a hefty responsibility for all Aeromexico employees since it further advocates our everyday efforts to deliver an enhanced, safe, reliable, high-quality product.
Aeromexico is a full-service carrier highly valued by business and luxury travelers. We continue to offer free open bar, meals and other amenities such as pillows, blankets and onboard entertainment systems. Our Boeing fleet is one of the youngest in the industry, with an average operation of less than six years, and our on-time performance is above 90 percent. Investment in our state-of-the-art airports in Mexico City and Monterrey has given us a competitive advantage, and our U.S. route network has grown in 2010 — we now offer more than 450 weekly U.S.–Mexico flights. We recently launched a Web check-in application and redesigned our website, enhancing navigation and the overall user experience. In March, our reservations and check-in platform will migrate to Sabre, improving the customer experience.
Elaborate On Your New Class Of Service, Aeromexico Plus.
Aeromexico Plus is a unique economy-class product for those business travelers who do not find it feasible to purchase a first-class ticket but love to feel pampered and obtain some of our award-winning Premier Class benefits. Aeromexico Plus passengers are seated in the first two rows of economy class, with extra space between seats; they receive priority boarding and baggage handling, first-class reading material, fare restriction flexibility and high priority for upgrades.
What Are Aeromexico'S Imperatives For 2011?
Our brand is a wide-ranging and far-reaching global commodity positioned to service all segments of the travel industry — visiting friends and relatives, leisure and corporate — with an extensive route network. Having been a service staple and principal preference for the VFR and leisure segments for years, our growth opportunities involve the corporate segment. Effectively engaging this business sector will enable us to diversify our client portfolio, propelling our sustainable growth with higher-yield margins while lessening our dependence on price-elastic segments. As we continue to grow across the globe, we will maintain our existing client base but also seek new opportunities and business ventures. Our mandate for 2011 and beyond is for growth based on profit objectives, creating profitable engagements for our stakeholders, employees, business partners and, most important, our customers.
Tell Us About Your Career In Aviation.
I am a seasoned professional with nearly 20 years in the commercial airline industry, beginning in 1992 with Mexicana as a passenger service agent in my hometown, Guadalajara. I held management positions throughout Mexico before moving to the United States as vice president of sales for North America. Last May, I joined Aeromexico as senior vice president of sales for North America. It is a great honor to work for the two largest carriers of Mexico. Moving to Aeromexico has revitalized me and reaffirms my belief that change is a must — it gives you the opportunity to reinvent yourself and to begin new and exciting adventures, every day.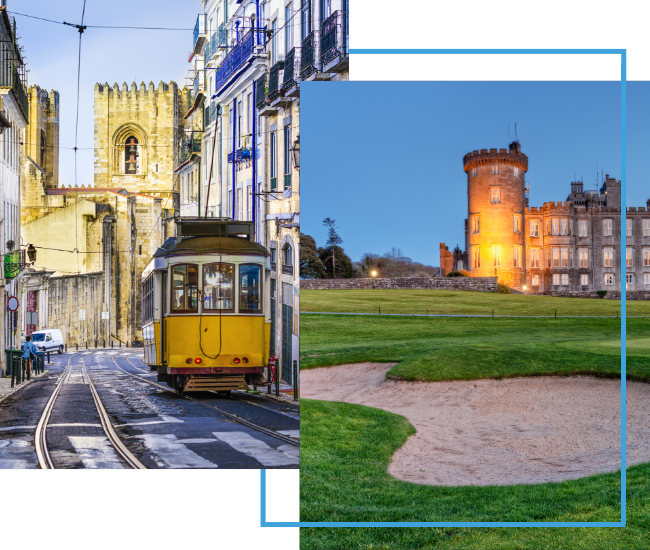 FX Excursions
FX Excursions offers the chance for once-in-a-lifetime experiences in destinations around the world.
Explore Excursions
Less than five years ago the world's first hybrid cruise ship, Hurtigruten Expeditions' MS Roald Amundsen, set sail for Antarctica in November 2019 with 450 passengers. The battery-hybrid-powered ship, named for the first man to cross the continent and reach the South Pole, was built specifically for voyages in polar waters. Its battery-hybrid power reduces the ship's consumption and CO2 emissions by 20 percent compared to equally sized ships.
Sponsored Content
In an increasingly digital and interconnected world, the Global Business Travel Association (GBTA) Convention remains an indispensable platform for business travel industry professionals seeking to make the most of the power of face-to-face connections. Taking place August 13–15 in Dallas, the 2023 GBTA Convention provides the unique opportunity for professionals and companies to join visionaries, thought leaders and industry experts for meaningful networking, cutting-edge insights and inspiring innovation.
A few months ago, I flew Polaris business class on a United flight from Dulles (IAD) to Paris (CDG). It was only when I got to my hotel in Paris I realized that I didn't have my iPad or its bag or accessories. Since I had been working on it in the restaurant in the Polaris lounge and then went directly to the gate, I knew I either left it propped up on my table when I packed up or in my business-class seat. But what was the best method to alert the airline about my careless mishap and (hopefully) retrieve it? With spotty data and WiFi, searching for information on my phone was frustrating and slow. Here's what I learned from the anxiety-inducing experience (and unexpected ending) about what to do if you leave something behind on your flight: