Name: Rafael Lizarraga
Title: Chief commercial officer
Company, city: Grupo Posadas; Mexico City, Mexico
Number of employees: 18,200
Recent project: We expanded outside of Mexico, opening two new Fiesta Americana hotels in Cuba.
First job: I started in reservations with Grupo Posadas 24 years ago.
Little-known fact about you: When possible, I like to cook, but I hate to wash the dishes.
Your Business
What innovations/initiatives do you foresee in the industry over the next years? More brands will become global and/or multifocused — for example, the recent pairing between Delta Air Lines and Aeromexico. Companies will acquire or create the distribution processes and businesses needed to sell their products.
Best career advice you've received: It was from my parents as I started my career; they reminded me to be patient and to build my career at the same company.
What advice would you give someone starting out in the field? Listening is key. Each client is different, so tailor your product to fit.
Rafael Lizarraga as a Traveler
Favorite travel memory or story: Four years ago, I went on an African safari on the Serengeti, and also to Victoria Falls and Cape Town. It was just amazing.
One travel tip you cannot live without: I always bring a book. I enjoy reading, and the flight is a good time to disconnect with a good book.
Best advice for business travelers: Always double-check everything. It helps you feel assured and confident as you begin your business trip.
About Grupo Posadas
What can premium travelers expect from a stay at a Grupo Posadas hotel? The Grupo Posadas brands include Live Aqua, Fiesta Americana, Grand Fiesta Americana, Fiesta Inn, Gamma Hotels, One Hoteles and The Explorean by Fiesta Americana. Each brand caters to a different type of traveler, but across the board, our focus is on providing memorable experiences for our guests. We offer personalized service and warm, Mexican hospitality.
What amenities do your brands offer family travelers? Families can find kids clubs in both our resorts and big-city hotels. Our experiences for families are not always traditional. For example, we have an aquapark at Grand Fiesta Americana Coral Beach Cancún and will have one at Grand Fiesta Americana Punta Cana Los Corales when it opens.
What can travelers expect from the hotel group in 2019? We will continue to expand outside of Mexico, with a goal to have 300 hotels by 2020, opening 180 properties in that time. In 2018 10–15 hotels opened, with 30–35 more each year in 2019 and 2020. Of course, we will also still grow in Mexico; our non- Mexico focus is on the Caribbean. In Latin America we look to grow with high-tech, city hotels. We're also the first Mexican chain to enter Cuba.
We will also launch new brands; IOH will boast freestyle hotels with three different kinds of rooms: Relax, Business and Entertainment. In Riviera Maya, DEVOSSION will be an adults-only lifestyle resort.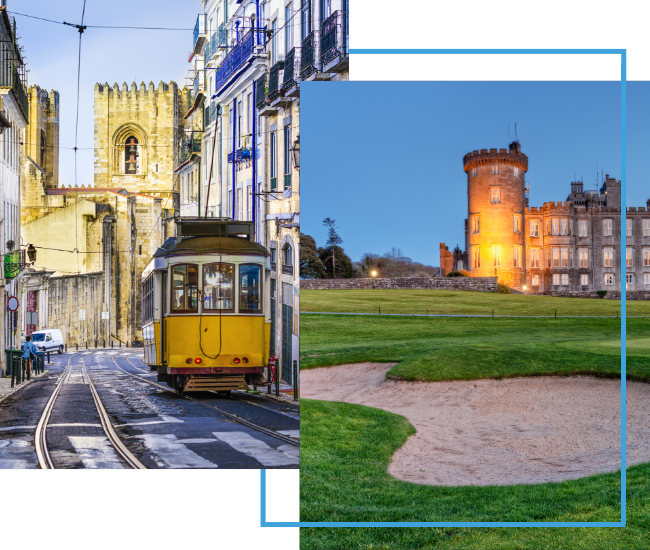 FX Excursions
FX Excursions offers the chance for once-in-a-lifetime experiences in destinations around the world.
Explore Excursions
Less than five years ago the world's first hybrid cruise ship, Hurtigruten Expeditions' MS Roald Amundsen, set sail for Antarctica in November 2019 with 450 passengers. The battery-hybrid-powered ship, named for the first man to cross the continent and reach the South Pole, was built specifically for voyages in polar waters. Its battery-hybrid power reduces the ship's consumption and CO2 emissions by 20 percent compared to equally sized ships.
Sponsored Content
Whether it's the people, the craic (fun) or the coasts, travelers always find something to love about the island of Ireland. What fills your heart?
A few months ago, I flew Polaris business class on a United flight from Dulles (IAD) to Paris (CDG). It was only when I got to my hotel in Paris I realized that I didn't have my iPad or its bag or accessories. Since I had been working on it in the restaurant in the Polaris lounge and then went directly to the gate, I knew I either left it propped up on my table when I packed up or in my business-class seat. But what was the best method to alert the airline about my careless mishap and (hopefully) retrieve it? With spotty data and WiFi, searching for information on my phone was frustrating and slow. Here's what I learned from the anxiety-inducing experience (and unexpected ending) about what to do if you leave something behind on your flight: