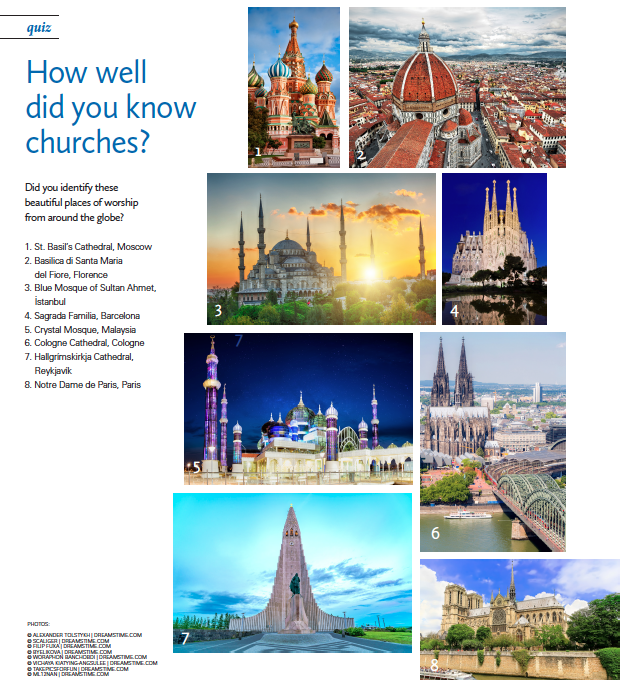 1. St. Basil's Cathedral, Moscow
2. Basilica di Santa Maria del Fiore, Florence
3. Blue Mosque of Sultan Ahmet, Istanbul
4. Sagrada Familia, Barcelona
5. Crystal Mosque, Malaysia
6. Cologne Cathedral, Cologne
7. Hallgrímskirkja Cathedral, Reykjavík
8. Notre Dame de Paris, Paris
FX Excursions
FX Excursions offers the chance for once-in-a-lifetime experiences in destinations around the world.
FXExpress Traveler of the Year Contest 2023
Sponsored Content
Nashville's once-modest skyline continues to evolve as its luxury market grows. Lavish hotel properties are added to the landscape while acclaimed chefs stake claim in the robust culinary scene and premier cultural offerings round out the city's repertoire.
Envisioned as one of Asia's most sustainable skyscrapers, a proposed 63-story, mixed-use downtown development project in Singapore takes cues from bamboo forests to create an indoor-outdoor vertical community with public spaces, offices, retail, a hotel, event spaces and luxury residences.