Name: Suzie Mills
Title: General manager
Company, city: Trump International Hotel & Tower New York; New York, N.Y.
Number of employees: 255
Recent project: Renovating the residential hallways, changing out the in-room TVs; there're always projects going on and continual upgrades to both the hotel and residences.
First job: I grew up in the hospitality industry; my parents owned a hotel.
Little-known fact about you: I was the youngest female GM at a 5-star hotel in North America.
Your Business
Essential business philosophy: It is essential to make sure your employees are happy and supported because, as we know, happy employees equal happy guests. I'm proud to say we have a phenomenal retention rate at the property. We are celebrating our 20th anniversary in January, and we have 44 associates who have been alongside me the past 20 years.
Best way to keep a competitive edge: It all comes down to service. I'm a hands-on general manager and involved with the operations daily. It's all about getting to know your guests, their names, their families and their preferences.
Yardstick of success: Being passionate — guests recognize it immediately. Loyalty, longevity and customer service are also pivotal.
Suzie Mills as a Traveler
What is the most important item you take when traveling? A cashmere wrap, my favorite Chanel red lipstick and, in keeping with my British heritage, my Boots No7 moisturizer
How do you spend your time on board? Getting to the projects I always put aside! On international flights with no WiFi, I catch up on movies.
What is your favorite restaurant in the world? In the United States, Jean-Georges, the formal dining room in the hotel. It is a 3-starred Michelin restaurant with stunning food and wonderful atmosphere. Internationally, The Cliff Restaurant in Barbados.
What is your favorite destination in the world? Kenya on safari or anywhere sunny — I love the beach.
About Trump International Hotel & Tower New York
What can premium travelers expect from a stay at Trump International Hotel & Tower? The hotel is truly a home away from home. The feeling guests have speaks to the level of service here. What sets us apart is how all the staff are genuine and connect with the guest. We try to think for the guest and offer a stay with unparalleled service that exceeds expectations.
Tell our readers about unique amenities and offerings available this fall and winter. Our hotel is popular with families, and we offer a variety of children's programming, from kids' glamping and kids in the kitchen premiums to special offers for viewing the Thanksgiving Day parade. All rooms boast kitchens/kitchenettes, also a popular amenity. We can stock the kitchen as you wish before you arrive. Our Attaché service is phenomenal and offers a team of runners for guests. Additionally, we partner with neighborhood shops and services to offer benefits to hotel guests.
What can travelers expect from the hotel in 2017? The hotel will observe its 20-year anniversary in 2017, so we're thinking of ideas to celebrate this milestone. We will be offering the $1,997 package to mark the hotel's 1997 opening which will include a platinum floral arrangement, Billecart Salmon Champagne, two Trump Platinum massages, eight-piece gourmet chocolates and more. We're also crafting a $20,000 package. It's going to be a stellar year.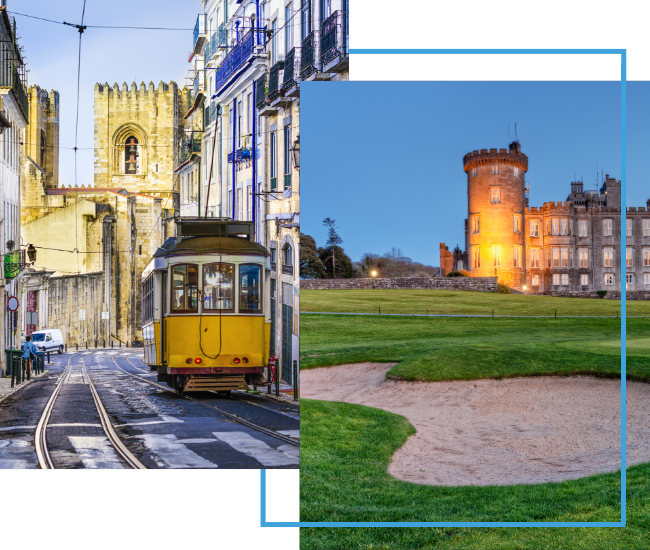 FX Excursions
FX Excursions offers the chance for once-in-a-lifetime experiences in destinations around the world.
Explore Excursions
There may not be snow in Los Angeles this season, but Waldorf Astoria Beverly Hills is certainly full of the holiday spirit, with Christmas, Hanukkah and New Year's events happening in the hotel's gorgeous event spaces.
Sponsored Content
The Global Business Travel Association (GBTA) believes business travel is a fundamental force for good and brings the industry together to connect, innovate and set new standards. With members from across the globe, GBTA engages the many voices of business travel to build a collective future, providing a platform for buyers and suppliers to come together, connect with peers, grow their network and shape the future of the industry.
Looking for fun things to stuff into the toe of a few holiday stockings? Here are some great choices: