Name: Joseph Nam (Jae Seob Nam)
Title: Vice president and director, marketing and sales
Company, city: Hotel Lotte Co., Ltd.; Seoul, South Korea
Number of employees: 4,103
Recent project: Launching the new lifestyle/boutique hotel brand L7 in Seoul
First job: Human resources associate at Lotte Hotels and Resorts
Little-known fact about you: I spend my spare time hiking. Korea has many beautiful mountains, and I feel refreshed by looking at the view from the mountaintop.
Your Business
Essential business philosophy: Make the impossible possible.
Best way to keep a competitive edge: Continuous research and development
Yardstick of success: Attitude at work is crucial for one's success. Since the beginning of my career at Lotte, I took pride in all my work, even though some considered it unimportant. I did not let go any work from my hand if I was not satisfied with the output.
Joseph Nam as a Traveler
What is the most important item you take when traveling? Kindle
How do you spend your time on board? Catching up on reading
What is your favorite restaurant in the world? Pierre Gagnaire à Séoul, Lotte Hotel Seoul
What is your favorite destination in the world? Los Angeles
About Hotel Lotte Co., Ltd.
How do travelers experience Lotte Hotels' 'to love our guests' philosophy? Lotte Hotel, Korea's largest luxury hotel group, operates 13 hotels in South Korea and six abroad. What sets us apart from other international chains is the Korean-style service that comes from the heart. Koreans are renowned for their hospitable nature; from ancient times, the Korean people have had a tradition of providing guests with the best they can offer. This cultural asset is found in our service. In creating a "home away from home," we treat each guest like our own family with warmth and sincerity.
How did Lotte get started? What are its future plans? In the early 1960s, the Korean government devised a long-term development plan for tourism. Lotte Hotels was founded in 1973 with the aim of building a hotel of world-class size and facilities that could represent Korea. The founder was committed to modernizing his mother country and developing the tourism industry. Lotte acquired the Peninsula Hotel, then Korea's largest hotel, with 111 guestrooms in an eight-story building. World-renowned design firms turned it into Lotte Hotel Seoul, and the 38-story hotel opened in 1979 as Korea's tallest building, offering 1,000 guestrooms, 18 restaurants and bars, 21 small and large banquet rooms and an indoor swimming pool.
Over the decades, Lotte Hotels grew into a leading domestic hotel business. Its first upscale hotel, Lotte City Hotel Mapo, opened in 2009, followed by Lotte City Hotels at Gimpo Airport, Jeju, Daejeon, Guro, Ulsan and Myeongdong. In 2016 it launched a new lifestyle brand, L7 Hotel, in Myeongdong.
In 2010 Lotte opened its first overseas hotel in Moscow, followed by other properties worldwide. In 2015 we acquired the iconic New York Palace and opened Lotte New York Palace.
Lotte Hotels and Resorts is without doubt Korea's largest hotel group and is taking the next step to become a leading global hotel representative of Korea, with the goal to become one of the top three hotel brands in Asia by 2020. We plan to expand L7 Hotel in Korea, starting with L7 Hongdae in 2017. New 6-star luxury hotels are scheduled for Lotte World Tower and Busan Lotte Town. Luxury hotels will open in Yangon, Myanmar; Yantai, Shenyang and Chengdu in China; and Saint Petersburg and Samara, Russia.
How does each hotel incorporate local culture? A good example is Lotte City Hotel Tashkent Palace in Uzbekistan. When Lotte was offered the management of the property, it kept the classical appearance and sophisticated interior design of the 1958 building in an overall renovation in 2013. We also incorporate local culture into our service. Our concierges wear hanbok (traditional Korean dress). When we expanded to Vietnam, we asked concierges to wear áo dai, a Vietnamese national costume. This little change was welcomed by the community, especially our Vietnamese staff.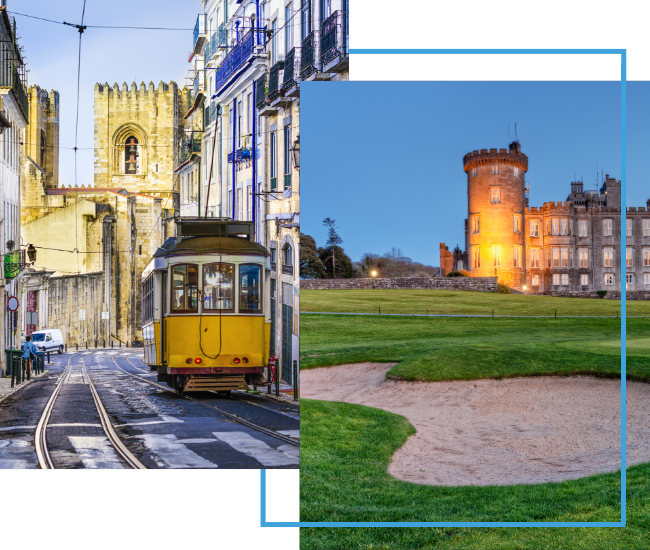 FX Excursions
FX Excursions offers the chance for once-in-a-lifetime experiences in destinations around the world.
Explore Excursions
Think of Tokyo and your mind may wander to the neon signs and bustling crowds of Shibuya and Shinjuku, or the tranquility of the Meiji Jingu shrine, but this huge city offers much to those who explore away from the main tourist areas.
Sponsored Content
Filled with hidden treasures waiting to be discovered, Seoul invites travelers to unearth its many gems, and Seoul Tourism Organization is here to help travelers do just that. Through thoughtfully created initiatives like the Theme Tourism County Competition, Seoul Tourism Organization works closely with local districts to identify and showcase what makes each district unique and charming in all seasons.
Automotive museums of all sizes will always capture the imaginations of car and racing aficionados. However, the best deliver a lot of substance beyond the machine itself. Some place an emphasis on science and technology or history, while others display iconic cars from film and television. Museums established and operated by the world's top automakers (think Mercedes, BMW, Audi and Porsche in Germany, and Toyota, Honda and Nissan in Japan) have built-in followings.