MORE THAN JUST MOVIES AND GAMES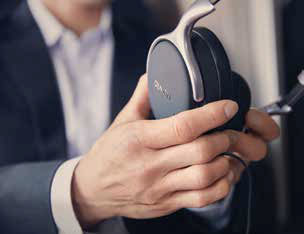 A state of the art in-flight entertainment system with hundreds of movies and music albums for all ages and tastes, famous news, sports and business channels, TV series, live TV, games, audio books and more is available at your fingertips. A free Wi-Fi connection is at your service, which will enable you to get e-mails on your smartphone/tablet or connect you to the mobile inflight network to allow you to send and receive SMS messages and browse internet with your mobile phone.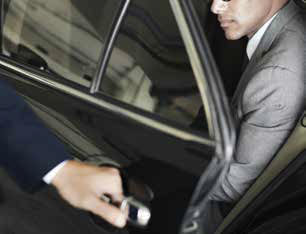 MORE THAN JUST A TRANSFER
Your Business Class experience starts or ends with Exclusive Drive* service. A fleet of luxurious chauffeur driven vehicles is ready to take you to your flight or to your office, home or hotel with a comfortable, pleasant ride.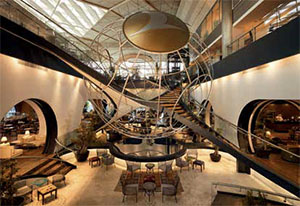 MORE THAN JUST A VISIT
Lounge Istanbul awaits with its five–star facilities to relax and refresh you before or after the flights. A special passport control service, suite rooms equipped with luxury showers and comfortable beds, a team of expert in-house massage therapists, cinema, library, mini golf, mini car racing game, smooth piano music by real pianos and the award winning Turkish and international meals freshly crafted by our chefs. All for a matchless lounge experience which will definitely make you feel rejuvenated.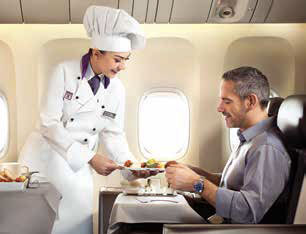 MORE THAN JUST A MEAL
A true fine dining experience above the clouds. This is what exactly every Business Class passenger can expect from the Turkish Airlines. We designed an innovative menu that will spoil your taste buds with unmatched flavours. Freshly and expertly cooked candle-lit gourmet meals by our flying chefs, limitless Turkish hospitality and a cup of traditional coffee. All for you.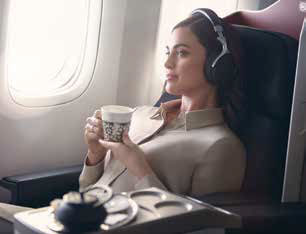 MORE THAN JUST A SEAT
Every detail has been thought to ensure that all of our passengers feel right at home with a comfort which will take you above the clouds. An abundant legroom, a fixed ottoman to rest your feet on, a special seat that turns into a cosy, fully flat bed, seat separators for your privacy, luxury amenity kits and more. We have whatever your comfort desires.
*Now available in Atlanta, Boston, Chicago, Houston, Los Angeles, Miami, Montreal, New York, San Francisco, Toronto and Washington. Products and services are subject to change depending on flight duration and aircraft.
FX Excursions
FX Excursions offers the chance for once-in-a-lifetime experiences in destinations around the world.
Grand Hyatt Vail offers travelers an exciting lineup of experiences for winter 2022/2023. The property celebrates its 40th anniversary in conjunction with Vail Mountain's 60th anniversary this December.
Sponsored Content
Global business travel is making its way back, even as the pandemic and other world events continue to challenge its return. In a recent poll from the Global Business Travel Association, more than four in five respondents (86 percent) from across the industry said they feel more optimistic than they did at the beginning of the year. Business travel bookings, the need to travel to do business and employee willingness to travel are all on the rise.
From Costa Mesa and Newport Beach to Corona Del Mar, Dana Point and Laguna Beach, there are no shortages of lavish hotels and full-service day spas spanning Orange County. Spa enthusiasts are spoiled for choice, with so many different flavors of high-end interiors, signature treatments, elaborate services, retail areas and, often, swanky snacks served in cafés and solariums.