Name: Peter Strebel
Title: Chief marketing officer
Company, city: Omni Hotels & Resorts; Dallas, Texas
Number of employees: 19,800 nationally
Recent project: In 2016 we launched Say Goodnight to Hunger. For every direct booking on our website, Omni makes a donation to Feeding America.
First job: Desk clerk at an oceanside resort in the Hamptons
Little-known fact about you: Even as a small child, I was interested in hotels. I remember building resorts using blocks and home items.
YOUR BUSINESS
What innovations/initiatives do you foresee in the industry over the next years? Voice activation is going to be incorporated into hotels more and more as we move into the future.
What is the best career advice you've received? Network and keep in touch with your contacts.
What advice would you give someone starting out in the field? Love what you do. If you don't love it, you won't work hard or get ahead.
Peter Strebel as a Traveler
Favorite travel memory or story: This may sound corny, but Walt Disney World with my children is a memory that will always stick out. The water fountain that talked was magical.
One travel tip you cannot live without: Plan your wardrobe. I use an Excel spreadsheet before a trip which helps me be an efficient packer.
Best advice for business travelers: Once you're on the road, you're not in control, so let it go.
About Omni Hotels & Resorts
What can premium travelers expect from a stay at an Omni Hotels & Resorts property?
No two properties are the same. The look and feel of each property is guided by the city or region, making each experience feel and look different for each property you visit. However, you receive the same warm hospitality and customer engagement wherever you go.
Omni's Polling for Cocktails promotion, timed to the 2016 election, proved wildly popular. Can travelers expect other similar timely and unique offerings in 2017?
We have fun with new food and beverage initiatives every year. In 2017 our focus and theme will be Wines of Roja – Flavors of the World, bringing wines and interesting foods from Spain to all our hotels.
Three Omni Hotels & Resorts are coming soon: Omni Frisco Hotel, Omni Hotel at the Battery Atlanta and Omni Louisville Hotel. Tell our readers about these properties.
We are excited about these additions to Omni. The Omni Frisco will be located in the Dallas Cowboys' super complex and have a sports theme; it will be one of the few upscale hotels in the area. Omni at the Battery Atlanta will be in the Battery complex next to the Atlanta Braves' stadium, with rooms overlooking the stadium. Coming in 2018, the Omni Louisville will have an urban speakeasy feel with a bourbon theme in mind.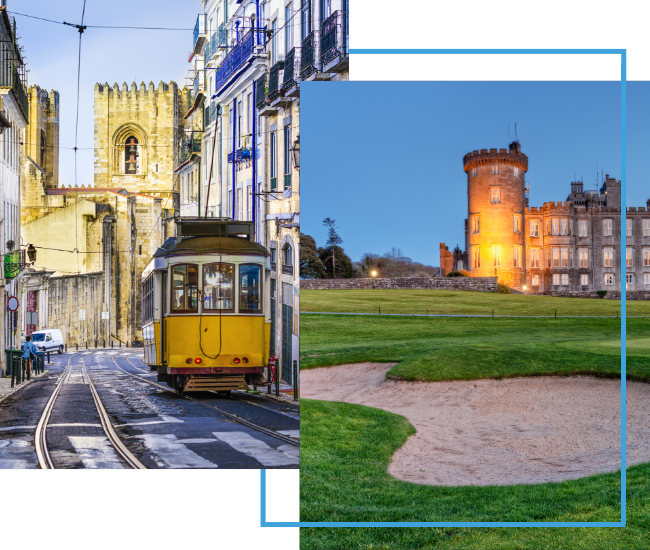 FX Excursions
FX Excursions offers the chance for once-in-a-lifetime experiences in destinations around the world.
Explore Excursions
The Perelman Performing Arts Center (PAC NYC), the cultural cornerstone and final public element of the World Trade Center site, opened this September.  The new performing arts center in Lower Manhattan provides a dynamic home for the arts, serving audiences and creators through flexible venues enabling the facility to embrace wide-ranging artistic programs.
Sponsored Content
Many small- and medium-sized businesses face time and budget constraints when organizing corporate hotel travel for employees. To address this problem, IHG® Business Edge emerged as a cost-free business travel solution for small- to medium-sized enterprises, offering travel managers exclusive access to enticing perks, handpicked educational resources and comprehensive company travel metrics. IHG Business Edge connects our loyal customers to our portfolio of 5,800 hotels and resorts across 18 brands in more than 100 countries.
Whether you call secondhand fashion treasure troves "thrift stores," "fripperies," "charity shops," "vintage boutiques" or something else, shifting the paradigm from "old clothes" to "new finds," you may find the best, most conversation-starting souvenirs inside these shops and neighborhoods located in the world's most fashionable cities and a few unexpected places.