Name: Paul Wright
Title: General manager
Company, city: Hyatt Regency Incheon; Incheon, South Korea
Number of employees: 580
Recent project: We are expanding the hotel to a second tower, which will double the number of guestrooms to more than 1,000 in 2014.
First job: I was a banquet waiter at the Hyatt Regency Perth.
Little-known fact about you: I enjoy cooking in my spare time.
Paul Wright's Business
Essential business philosophy: Lead by example.
Best way to keep a competitive edge: Talk to our customers and associates; they are the closest to our business and can give us the best insights on how to stay ahead of the competition.
Yardstick of success: We can quantifiably show our strategies have improved our performance on our key measurables, such as guest satisfaction, employee engagement and sustainable profitability.
Paul Wright as a Traveler
What is the most important item you take when traveling? My passport! And my smartphone and iPad
How do you spend your time on board? I read newspapers, catch up on emails that require longer responses and, of course, take in a movie or two.
What is your favorite restaurant in the world? Mezza 9 at Grand Hyatt Singapore
What is your favorite destination in the world? As an avid skier, I would select Whistler, British Columbia.
About Hyatt Regency Incheon
What can travelers expect from Hyatt Regency Incheon? We have a hyperfocus on customer service and try to personalize the guest experience. A great number of our guests are transit passengers, so we want their stay with us to be seamless every time. Korean hospitality is gracious, polite and efficient. We strive to deliver an energizing experience that is unique. Everything must work; our property is close to the airport and travelers need it to be efficient and comfortable. We feel confident in what we do and act as one cohesive unit — for example, you might find a security guard helping with luggage — as we try to work toward common goals and provide a truly authentic hospitality experience.
What makes the Hyatt Regency Incheon unique? First, we are close to Incheon International Airport, but at the same time we do not consider ourselves an airport hotel. The Hyatt Regency Incheon's level of service and attention compares to that of any 5-star luxury hotel in Asia. Restaurant 8, for example, is not just a hotel restaurant but a destination for local residents due to the high quality and special events we offer all year long. In 2013, TripAdvisor ranked us first for Best Service in the top 25 hotels in Korea, and in 2012, Global Traveler readers voted us Best Airport Hotel.
What do you find most challenging about running the Hyatt Regency Incheon? Our goal is to make Incheon a meetings, incentive, convention and exhibitions destination for events with about 600 attendees. With the second tower soon ready to open, we have the capacity and space to focus more closely on this competitive market. Incheon is a wonderful hub market for global meetings and events. With the 2014 Asian Games here, we will be able to showcase our abilities.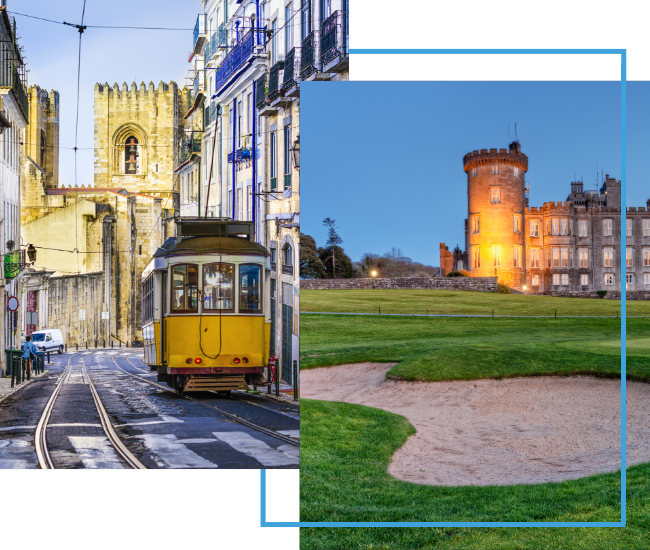 FX Excursions
FX Excursions offers the chance for once-in-a-lifetime experiences in destinations around the world.
Explore Excursions
The Perelman Performing Arts Center (PAC NYC), the cultural cornerstone and final public element of the World Trade Center site, opened this September.  The new performing arts center in Lower Manhattan provides a dynamic home for the arts, serving audiences and creators through flexible venues enabling the facility to embrace wide-ranging artistic programs.
Sponsored Content
Nashville's once-modest skyline continues to evolve as its luxury market grows. Lavish hotel properties are added to the landscape while acclaimed chefs stake claim in the robust culinary scene and premier cultural offerings round out the city's repertoire.
Whether you call secondhand fashion treasure troves "thrift stores," "fripperies," "charity shops," "vintage boutiques" or something else, shifting the paradigm from "old clothes" to "new finds," you may find the best, most conversation-starting souvenirs inside these shops and neighborhoods located in the world's most fashionable cities and a few unexpected places.