My ex-boss's first mistake was to invite me sailing on her yacht. My record with sailboats is, to say the least, ominous. Any sailors with a belief in bad omens should not allow me anywhere near their gangplanks.
Her second mistake was to put me at the helm while she and her husband furled the sails at the end of our voyage that summer's evening.
Previously, I had sailed with a family friend off the coast of East Africa in a yacht that also served as his home; a few months later, the boat caught fire and sank, leaving him homeless.
And then, in 1998, I spent a day aboard the Windjammer schooner Fantome off the coast of Belize. Ten days later, she was lost with all hands while attempting to ride out Hurricane Mitch. I am still haunted by the happy conversations I had with members of the crew so shortly before they met their terrible fate.
This was the baggage I took with me when, for reasons best known to her, my ex-boss asked me to spend an afternoon sailing on the Solent, the busy strait between the English port of Southampton and the Isle of Wight. It is a notoriously treacherous waterway, prone to complex currents and abrupt changes of weather. I approached the excursion with a sense of foreboding.
My apprehension subsided out on the water. Sitting in the stern, I watched my hosts as they dashed frenetically around the deck, instinctively ducking to avoid the unpredictable sweep of the boom. On the outward leg, we had the wind behind us. The sails billowed and the boat sliced easily through the water.
Returning to the mainland was trickier, but it was then that I was able to feel something of the romance of sailing. Tacking this way and that, we were subverting the power of nature, effectively using the headwind to propel us forward.
Although the yacht tilted to seemingly precarious angles, my two companions showed no concern and continued to scurry about, putting sails up, taking them down, dodging the boom. All the while, I was exhilaratingly buffeted by salty air and shards of spray.
In declining light, we set course for the yacht's mooring on the banks of the River Itchen. After entering the comparative safety of the river, I was handed control. Almost immediately, I faced a problem. A major road bridge spanned the river ahead of us, and I hadn't been given instructions as to which side of the central pillar I was supposed to steer.
With increasing desperation, I shouted to my hosts. They were temporarily deafened by the flap of descending sails. Torn between the two options, I froze. The yacht closed in on the bridge's massive concrete support.
"Starboard!" yelled my ex-boss. It didn't help. When she saw that I was still frozen, she corrected her third mistake. "Right! Right! Right!"
A combination of blind terror and nautical illiteracy had rendered me immobile. Her husband dashed to my side and steered the yacht to safety. I don't know precisely how close we came to disaster. My eyes were closed.
We tied the boat up in silence. I went to my car, got in and wondered why the seatbelt wouldn't reach around me. I figured it out eventually. I was still wearing a luminous orange life jacket. Reluctant to compound my embarrassment, I considered driving away regardless. But common sense prevailed. With a sheepish apology, I returned the life jacket to my erstwhile hosts. With my track record, they might need it in the not-too-distant future.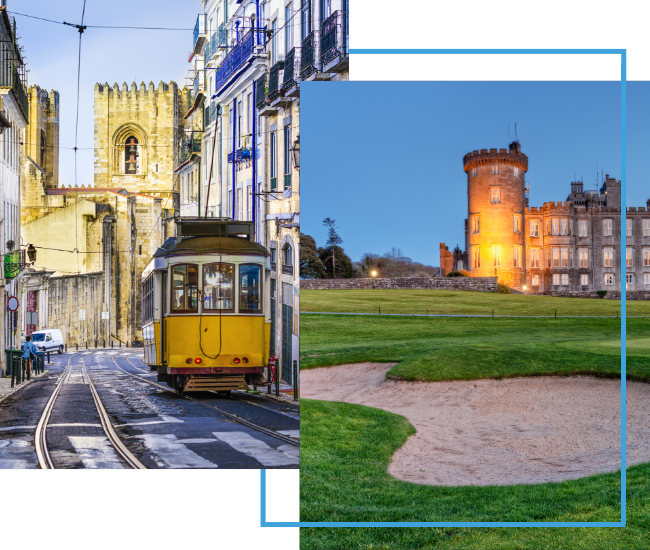 FX Excursions
FX Excursions offers the chance for once-in-a-lifetime experiences in destinations around the world.
Explore Excursions
More than 22 million visitors pour into Bangkok each year, adding to the roughly 11 million residents of the Thai capital famous for its bustling streets. Packed with food carts, markets and cultural spectacles, life in Bangkok is unusually defined by its vibrant street scene, both day and night. That means you don't necessarily need a solid plan when heading out on any given evening.
Sponsored Content
One affordable plan can protect an entire year of trips: business or pleasure, short or long, domestic or international.
As first-time restaurateurs, but with plenty of hospitality-related experience, Ria and Kevol (Kev) Graham were not entirely comfortable opening their first restaurant in the Brooklyn neighborhood of Williamsburg, where several upscale restaurants and 5-star hotel dining is just a block away. And to make matters worse, they opened in July 2020, when New York City was in the middle of the COVID-19 pandemic.