At the Cap Lamandou Hotel, one of the few still standing in Jacmel, giant palm fronds flutter in the evening breeze as waiters serve napkin-wrapped bottles of lager to tables of tanned foreigners — Spanish, Dutch, Argentinian, Israeli, American and Japanese. Off in the distance, a Canadian frigate, the HMCS Halifax, makes figure-eights in the turquoise bay below while its radar guides incoming flights carrying aid to the city's disaster-stricken masses.
It's in places like this that Jacmel, with its lush green hills and stunning coastline, can seem far away from Haiti's woes — a slice of Caribbean bliss amid the rubble and ruin of the earthquake-affected zone. Yet just a 10-minute drive down a rutted dirt road, past the one-runway airport, to the historic town center, the true scale of the crisis becomes quickly apparent.
Although Jacmel was spared the worst of the earthquake's devastation — Port au Prince, a two-and-half-hour drive to the north, and Leogane were both far more heavily affected — the damage to the city of 40,000 was still severe. Current estimates put the town's death toll at approximately 3,000 people, with tens of thousands injured. And many more remain displaced, including some 7,000 inhabitants of a refugee camp patrolled by Sri Lankan U.N. peacekeepers and Canadian paratroopers.
My trip to Jacmel began four days after the earthquake. I flew into Santo Domingo, hopped a truck to a small port town five hours south and managed to make it aboard a Dominican Navy ship loaded with supplies. And I really didn't know what to expect when I got there. Up to then, news accounts and the bulk of relief efforts had focused almost entirely on the flattened capital. Jacmel, meanwhile, had been largely ignored.
Which is nothing new to its inhabitants. A Google search for "Haiti" pulls up dozens of accounts of the country's crises — its violent coups and deadly hurricanes and the seemingly interminable suffering of its people — most of them filed from the crime-ridden capital, Port au Prince.
Search The New York Times' 1,000-plus travel destinations, though, and you won't find a single description of Jacmel — not an inch devoted to its pastel-painted merchants' houses or 17th-century mansions, nor a single word in praise of the marvelous papier-mâché Carnival masks for which the city's artisans are world renowned.
Indeed, you might be surprised to learn that Jacmel was the first Caribbean city to have electric lights, or that there exists here such a place as Bassin Bleu. The latter, a series of natural pools linked by picturesque waterfalls, is the pride of locals, a Jacmel gem on the mountain slopes just east of town.
Strolling the tent-lined streets — the almost nightly aftershocks have frightened people, myself included, from sleeping indoors — it's easy to focus on the broken buildings and the walls with gaping holes. Indeed, I often catch myself, stopped on the sidewalk, staring into someone's living room, awestruck by a mangled staircase or a pair of shoes deposited on the roof or the way a door was ejected from its frame.
But look past the destruction and it's easy to imagine what Jacmel was — and what it could one day be. Twenty-five years ago, before the AIDS scare in the 1980s and the unrest that followed the ouster of the dictator Jean-Claude Duvalier, Haiti boasted thriving resorts and some 4,000 hotel rooms. As of 2008, that number had fallen to fewer than 1,000, and many of those were lost in the quake, including the 30 rooms in Jacmel's Peace of Mind Hotel, which collapsed entirely, killing one American.
Yet before the quake struck, agreements with several leading hotel chains had given Haiti's tourism officials reason for hope. The Maryland-based Choice Hotels announced it would open a 32-room Comfort Inn property in Jacmel in early May. And a company called SIMACT — the acronym stands for, in French, the Society of Real Estate, Agriculture, Commerce and Tourism — recently embarked on what it calls the "Belle Rive Project."
With the aim of revamping Jacmel's trade and tourism infrastructure, SIMACT is investing in a 24-acre oceanfront residential community comprising 84 townhouses, several shops and restaurants, tennis courts and swimming pools and a movie theater. The company also plans to renovate the 120-room Cap Lamandou and reopen it under the banner of the Ascend Collection, marking the first time in a decade that a multinational hotel chain has come to Haiti.
I confess, I had never given much thought to a vacation in Jacmel — and to be sure, this experience has been far more than that. Over the past two weeks, I've assisted other volunteers in coordinating civilian flights in and out of the international airport, the second-largest in the affected zone. I've been privileged to serve as a liaison between the Dominican Red Cross and the hospitals on the ground, helping to match medical teams with the sites that need them most. And in various other very small ways, I've tried to lend a hand.
At the end of the day, though, it may be this bit of travelogue, this paean to the pearl of Haiti's southern coast, that does the most good. For as earthquake news recedes from the front page and the relief effort's emergency phase draws to a close, the groups that have saved lives by day and filled hotels to capacity come night will soon be gone.
After that, it's up to the rest of us — to explore the many riches this city has to offer and to spread the word about them even if the newspapers won't.
"Is it safe to walk around town?" asked a pilot from Miami, who had flown a Cessna full of food and medicines bound for an orphanage in town. "That depends," replied the orphanage director, an American woman, who met him at the airport. "Are you planning to leave?"
I, for one, am not. At least, not anytime soon.
Editor's Note: Global Traveler contributor Patrick Adams is an independent volunteer assisting with earthquake recovery in Haiti.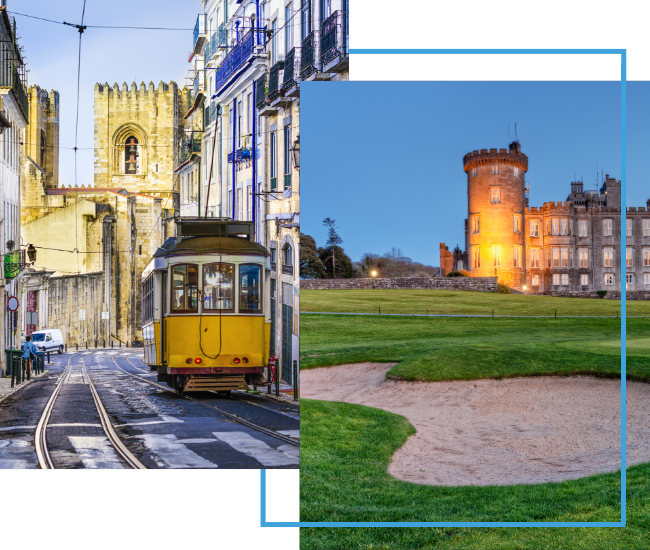 FX Excursions
FX Excursions offers the chance for once-in-a-lifetime experiences in destinations around the world.
Explore Excursions
More than 22 million visitors pour into Bangkok each year, adding to the roughly 11 million residents of the Thai capital famous for its bustling streets. Packed with food carts, markets and cultural spectacles, life in Bangkok is unusually defined by its vibrant street scene, both day and night. That means you don't necessarily need a solid plan when heading out on any given evening.
Sponsored Content
Many small- and medium-sized businesses face time and budget constraints when organizing corporate hotel travel for employees. To address this problem, IHG® Business Edge emerged as a cost-free business travel solution for small- to medium-sized enterprises, offering travel managers exclusive access to enticing perks, handpicked educational resources and comprehensive company travel metrics. IHG Business Edge connects our loyal customers to our portfolio of 5,800 hotels and resorts across 18 brands in more than 100 countries.
As first-time restaurateurs, but with plenty of hospitality-related experience, Ria and Kevol (Kev) Graham were not entirely comfortable opening their first restaurant in the Brooklyn neighborhood of Williamsburg, where several upscale restaurants and 5-star hotel dining is just a block away. And to make matters worse, they opened in July 2020, when New York City was in the middle of the COVID-19 pandemic.