Name: Nicholas Panza
Title: Vice president, Americas
Company, city: Air Tahiti Nui; Los Angeles, Calif.
Number of employees: U.S. office, 32; corporate, 710
Recent project: A recent promotion (fly Air Tahiti Nui to New Zealand and enjoy a free three-night hotel stopover in Tahiti) met with great consumer response.
First job: Ticket taker, Dodger Stadium
Little-known fact about you: I am just a hard-working guy trying to do my best and do the right thing. One of my sons served in the Marine Corps in Afghanistan during the surge. As a parent, I can tell you when you have a child in the middle of war, you wonder and worry every day.
Your Business
Essential business philosophy: Recognize employees are repositories of knowledge and experience. If you establish communication and trust, you possess a highly motivated team that strives to deliver great customer service.
Best way to keep a competitive edge: Paranoia. Never relax too much. Every day a competitor is trying to outsmart, outmarket and outsell you.
Yardstick of success: The temperature of the workforce and ultimately whether we are hitting our numbers
Nicholas Panza as a Traveler
What is the most important item you take when traveling? A good book, especially for long flights
How do you spend your time on board? On long night fights, I have a gin and tonic before the meal, a glass of red wine with it, then it's pajamas and sleep. On day flights, I read and relax. The airline cabin, although changing, is a last respite from the wired world.
What is your favorite restaurant in the world? A favorite is Bob's Bar at The Brando in the Tahitian Islands. But there is nothing like a Sunday night at home surrounded by family with a meal of pasta, eggplant Parmigiana and a good red wine.
What is your favorite destination in the world? A Bora Bora overwater bungalow, with incredible beauty, wonderful Tahitian people, peace and solitude to refresh and relax and a fantastic lagoon
About Air Tahiti Nui
In 2015, Air Tahiti Nui ordered four Boeing 787-9 Dreamliners. What are the plans for the new aircraft?
The immediate objective is to design a cabin and in-flight experience our passengers will absolutely fall in love with, offering the best possible level of comfort. This includes a three-cabin configuration: Moana economy class; a separate premium-economy cabin; and a 30- to 36- seat Poerava business class with lie-flat, 180-degree, cocoon seating.
We are lifting our already great business class to a higher level with a full trolley meal service, offering the choice of entrée at the customer's seat as opposed to delivering a pre-prepared dish from the galley. The enhanced meal service and better in-flight entertainment will carry across the three cabins.
What can premium travelers expect from Air Tahiti Nui's business-class product?
Because we serve a primarily leisure destination, our configuration is 2-2-2, meaning couples can sit together, an important thing on a honeymoon or anniversary trip. A dedicated cabin crew of four serves our 30-seat business cabin. Our menu consists of traditional Polynesian offerings such as fresh fish and French dishes such as coq au vin or beef Bourguignon. The liquor and wine choice is wonderful, always a great Saint-Émilion or Saint-Estèphe. All seats include a nice entertainment system and power-charging units. While about 14 percent of our traffic flies in business class, the cabin generates more than 30 percent of our revenue.
Tell our readers about the Club Tiare loyalty program.
Club Tiare has about 80,000 members, most in Tahiti but about 12,000 in the United States. These are people who travel with us frequently to Tahiti or New Zealand, or residents of Southern California who discovered our non-stop service from Los Angeles International Airport to Paris Charles de Gaulle. Club Tiare is suited for the individual traveler, and we also have a plan for families and students. Earning upgrades, free tickets and redemptions is relatively easy. American Airlines AAdvantage and Delta Air Lines SkyMiles members may redeem their miles on Air Tahiti Nui for travel to our wonderful Tahitian Islands.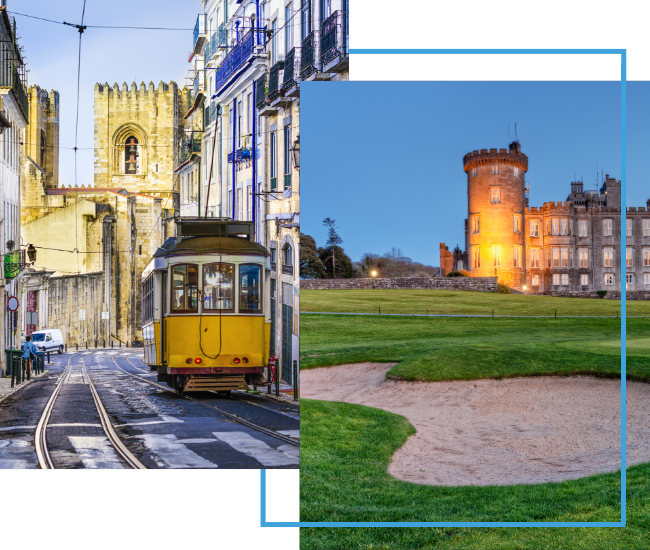 FX Excursions
FX Excursions offers the chance for once-in-a-lifetime experiences in destinations around the world.
Explore Excursions
If fabulous food and beverages are a must-have for any weekend getaway, then look no further than the City of Brotherly Love. Whether your palate has a penchant for vibrant Latin American fare or cozy French cuisine, whether you're an oenophile looking to swirl, sniff and sip your way around the globe or you'd rather sample farm-to-glass cocktails, Philly's got it all this fall. (With the exception of Bolo, which is a short taxi or Uber ride away and definitely worth the trip, the rest of these spots are all within walking distance of each other.)
Sponsored Content
The Global Business Travel Association (GBTA) believes business travel is a fundamental force for good and brings the industry together to connect, innovate and set new standards. With members from across the globe, GBTA engages the many voices of business travel to build a collective future, providing a platform for buyers and suppliers to come together, connect with peers, grow their network and shape the future of the industry.
From Santoríni to Dubai to New York, some hotels just have that "it" factor that draws visitors far and wide. For some hotels it's their proximity to popular landmarks and attractions, for others it's their amenities. But these hotels have something few can claim: a true room with a view.