WHEN JAPANESE MOUNTAINEER Takashi Miyahara arrived in Nepal back in 1962, he did so with a one-way ticket and a dream to build up the country he had fallen in love with years before. Although Miyahara is not a local Nepali, per se, this spritely 83-year-old entrepreneur knows the country better than many born-and-bred locals. In his years living and working in the country, he traveled on foot across most of the nation's 75 districts and pioneered the country's tourism industry when he set up Trans Himalayan in 1968.
The tour company was one of the first five travel agencies to open in Nepal, and it wasn't long before Miyahara set to work on his next goal: opening a luxury hotel looking out onto Mount Everest. He realized his dream in 1971, and the Guinness Book of World Records recently listed Hotel Everest View as the Highest Placed Hotel in the World, at 13,000 feet.
Although the most popular of THT's tours include trekking up to Hotel Everest View — where guests have the option to either helicopter in to the hotel or trek for three days to the property with a certified THT guide and porter — the company can organize any trekking or tour activities within Nepal. Other popular areas for treks are the Annapurna Range, Kanchenjunga, Langtang, Manang and Mustang.
The company customizes each group's experience, catering to comfort levels and accommodation preferences — with options of a tea house trek where trekkers stay and dine in various lodges along the path; camping treks with lodges where guests stay in lodges but take a THT cook and kitchen staff member along to prepare all the meals; and full-on camping treks where guests stay in tents.
The THT difference comes in its white glove service for its guests as well as its focus on safety while hiking in such challenging environments. Where many trekking agencies in Nepal will hire freelance guides, THT employs full-time, English-speaking guides (many of whom also speak Japanese) with 15–20 years' experience leading groups through the Himalayas. "The safety and well-being of our guests is of utmost importance," says Sonia Miyahara, sales and marketing manager, Hotel Everest View, "and our staff regularly undergo industry trainings in things such as first aid and English language improvement."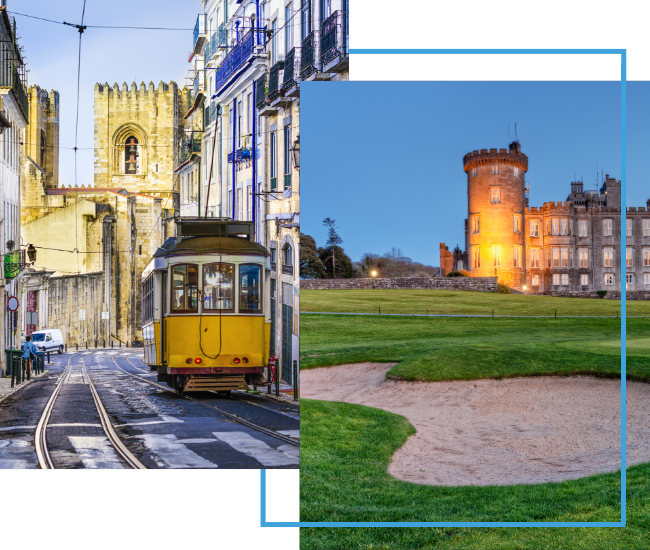 FX Excursions
FX Excursions offers the chance for once-in-a-lifetime experiences in destinations around the world.
Explore Excursions
There may not be snow in Los Angeles this season, but Waldorf Astoria Beverly Hills is certainly full of the holiday spirit, with Christmas, Hanukkah and New Year's events happening in the hotel's gorgeous event spaces.
Sponsored Content
Experience the life-changing destination of Greece by exploring its island gems in the Ionian Sea. Scattered off the western coastline of Central Greece, to the south of Peloponnese, the Ionian Islands are an island group comprising large and small islands.
Looking for fun things to stuff into the toe of a few holiday stockings? Here are some great choices: