THE STAKES ARE HIGH for Chicago's airports to maintain their status as leading aviation hubs as passenger numbers rise, facilities age and competing airports expand.
Located on the far northwest side of Chicago, 17 miles from the Loop, Chicago O'Hare International is among the top 10 busiest airports in the world, the third-busiest in the United States and the busiest in the Midwest. It's also an international gateway to the region, serving 55 destinations around the world in addition to more than 150 domestic gateways.
United Airlines and American Airlines feature as the biggest players at O'Hare. This year American will add flights to five destinations in the United States and Canada. Flights to Vancouver (YVR) and Charleston, S.C. (CHS) will begin May 4, and flights to Bangor, Maine (BGR); Myrtle Beach, S.C. (MYR); and Calgary, Alberta (YYC) will begin June 7.
United will also add non-stop service this year from O'Hare with flights to El Paso, Texas (ELP), and Wilmington, N.C. (ILM), as well as seasonal service to Fresno, Calif. (FAT).
As flights and passenger numbers grow quickly, the airport looks to accommodate with short- and long-term solutions.
Chicago Mayor Rahm Emanuel seeks companies to design, build, finance, operate and maintain a high-speed O'Hare express train from downtown Chicago to O'Hare. The project was initially proposed in the early 1990s and more closely reviewed in early 2016. Chicago currently offers rail access to O'Hare via CTA's Blue Line, but a high-speed line would cut travel times in half.
Elon Musk also set his sights on Chicago, recently proposing a futuristic tunnel-based service using electromagnetic "sleds" capable of speeds up to 125 mph. Officials haven't ruled out the innovative technology.
In addition to train updates, Emanuel and aviation commissioner Ginger Evans outlined a multibillion-dollar plan to rebuild O'Hare's aging Terminal 2 and add dozens of gates. Funding for the project would largely come from American and United, but both carriers announced plans to cut costs by 2021 and 2020, respectively, which could pose financial issues for O'Hare. Negotiations are ongoing, and the final decisions will weigh heavily on O'Hare's status as a primary U.S. aviation hub — New York, Atlanta and Los Angeles are not far behind.
In November city and county officials opened a 10-mile stretch of highway west of the airport, advancing a $3.4 billion infrastructure project promising to let drivers enter the airport from the west by 2022. This project will let people who live in DuPage and Kane counties more easily access the airport, reducing congestion on the east side.
O'Hare isn't the only Chicago airport with big changes in the pipeline.
Chicago Midway International Airport lies about 10 miles closer to the Loop, a secondary but nonetheless crucial airport, serving some 22 million people per year.
Last October the airport broke ground on a new security checkpoint and bridge expansion project. The new 80,000-square-foot pavilion will allow for additional security lanes, enhanced technology and a single checkpoint system, doubling screening capacity and increasing efficiency.
Emanuel announced at the groundbreaking, "Over the next three years, we will transform Midway into a truly world-class airport at no cost to taxpayers, while creating hundreds of jobs right here in the community."
The kickoff of the security checkpoint marks the beginning of construction on the Midway Modernization Project — a $323 million investment.
While both airports have big and expensive work to do in the future, their reputations are on their side. O'Hare was voted Best Airport in North America for 14 consecutive years by Global Traveler readers. O'Hare and Midway were recognized this year by Eno Center for Transportation as Best in the Nation for Flight Connectivity, and both airports were granted an ACI-NA Excellence in Airport Concessions Award for green concessions practices.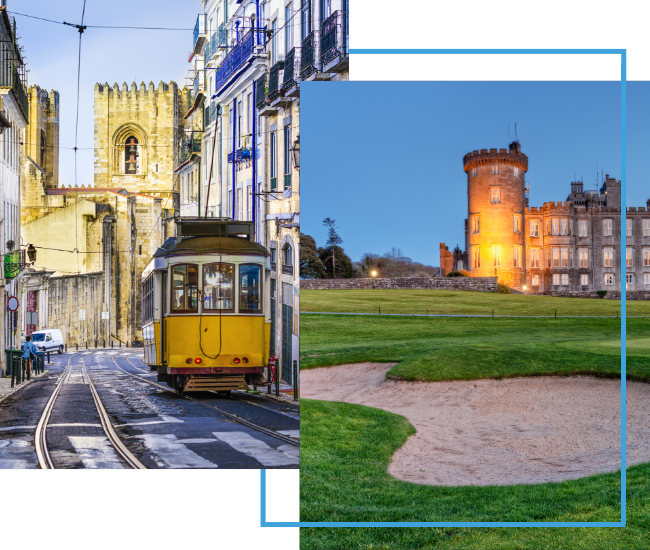 FX Excursions
FX Excursions offers the chance for once-in-a-lifetime experiences in destinations around the world.
Explore Excursions
If fabulous food and beverages are a must-have for any weekend getaway, then look no further than the City of Brotherly Love. Whether your palate has a penchant for vibrant Latin American fare or cozy French cuisine, whether you're an oenophile looking to swirl, sniff and sip your way around the globe or you'd rather sample farm-to-glass cocktails, Philly's got it all this fall. (With the exception of Bolo, which is a short taxi or Uber ride away and definitely worth the trip, the rest of these spots are all within walking distance of each other.)
Sponsored Content
The Islands of Tahiti are among the most beautiful and sought-after vacation destinations in the world. The endless images of overwater bungalows with Bora Bora's majestic peak towering over waters of every shade of blue have an intrinsic pull. But with 118 islands and atolls to explore, there is so much more to this spectacular region of the Pacific.
From Santoríni to Dubai to New York, some hotels just have that "it" factor that draws visitors far and wide. For some hotels it's their proximity to popular landmarks and attractions, for others it's their amenities. But these hotels have something few can claim: a true room with a view.