Established in the 1830S by Tasmanian entrepreneurs, Melbourne was a quiet settlement of 10,000 before nearby gold strikes in the mid-19th century sparked the first of numerous bouts of extravagant growth. It was during this initial period of opulence that the moniker "Marvelous Melbourne" was conceived. Though several economic setbacks battered the city during later decades, the rebounds and continual migration — Chinese and Irish during the gold rush; refugees from Greece, Italy, Yugoslavia, Turkey and Poland after the world wars; and Vietnamese and Cambodians more recently — have combined to give Melbourne a feisty cultural edge.
In the 1980s, unrestrained development fueled yet another economic crash. In response, the newly elected conservative government set out to re-create Melbourne's image by flouting social services and health care in favor of projects like the Grand Prix and Crown Casino. Back at the helm since 1999, the revamped Labor party is working to swing the city back to its former progressive, business-oriented, left-leaning state, while dealing with overzealous property development and city sprawl.
Melbourne's wild swings into and out of prosperity are tied to its economically sensitive industries. A strong research-and-development district has earned it the reputation as "the hatching capital of Australia." The city boasts six research-based universities, which focus on biotechnology, information technology and telecommunications. The business-sector gem in this field is Ericsson's 42nd Precinct, one of only three of the company's worldwide telecommunications R&D centers. (The city itself is the eighth largest telecommunications market in the world.)
Melbourne is the Australian biotechnology capital and an internationally recognized center of medical research, providing pivotal biotechnology breakthroughs such as the bionic ear and pharmaceuticals like Relenza and Relaxin. The city is also a center of finance. Eastern Australia is one hour ahead of Japan, meaning that it is the first financial market to open each day, and enjoys business hours that overlap those of the U.S. West Coast.
A renewed vitality in the city's arts, sports, music and nightlife has earned it a reputation as being one of the most livable cities in the world. While central Melbourne is predictably the liveliest part of town, ever-expanding suburbs such as Carlton (Italian pasta bars and clothing stores), Fitzroy (young hipsters and the cafe chic) and Richmond (Vietnamese eateries and crazed Lunar New Year celebrations) are becoming legitimate attractions in their own right.
The standout is St. Kilda, whose enticements warrant a full-on day trip. Once a nest of sleaze and ne'er-do-wells, St. Kilda is inching its way toward gentrified nirvana, with streets full of expensive bistros and shopping venues opposite lingering (dare I say charming?) remnants from its past. The lovely bayside setting is complemented by the aging Luna Park (http://www.lunapark.com.au) fairgrounds and a series of beaches stretching all the way back into the city.
---
LODGING
WESTIN MELBOURNE
Located in the heart of Melbourne's central business district, the Westin Melbourne is one of Australia's premier five-star hotels. It's just steps away from shopping areas, theaters, Federation Square and the Arts Center. Spacious guestrooms feature Westin's signature Heavenly Bed and luxurious bathrooms, some of which boast Juliet balconies. The meeting and event facilities feature views of the central business district. There's also a spa, a swimming pool and a fitness center. Dine al fresco in the award-winning restaurant Allegro, where outdoor terraces overlook tree-lined Collins Street. Or see and be seen in the chic Martini Bar. $$$
WESTIN MELBOURNE
205 Collins St.
tel 61 3 9635 2222, fax 61 3 9635 2333
http://www.westin.com
GRAND HYATT MELBOURNE
This hotel is located at the top end of prestigious Collins Street, in the heart of Melbourne's central business, shopping, theater and restaurant districts, and is within walking distance of tourist attractions including Federation Square, the National Gallery of Victoria, the Victorian Arts Centre, the Melbourne Exhibition and Convention Center, Melbourne Aquarium, Melbourne Museum and Melbourne Cricket Ground. It is 30 minutes' drive from Melbourne Airport (MEL). The 547 guestrooms include 23 Grand Studio rooms, 18 executive suites, four deluxe suites, three diplomatic suites, the presidential suite and Hyatt's Grand Club, on the 31st floor. Amenities include the City Club Health and Fitness Center, with a fully equipped gym, swimming pool and spa, tennis courts, massage treatments and steam room and sauna. There's also a 24-hour business center. $$-$$$
GRAND HYATT MELBOURNE
123 Collins St.
tel 61 3 9657 1234, fax 61 3 9650 3491
http://www.hyatt.com
---
DINING
THE COLONIAL TRAMCAR RESTAURANT
Like multitasking? You can pull off essential sightseeing and eat a fantastic meal on the world's first working tramcar restaurant. The classic city tram, fit with stabilizers, rolls past some of Melbourne's best sights as you feast on a five-course Australian spread; lunch and early dinner are four and three courses, respectively. Price includes food, beverages from the full bar and the tour. $$$$
THE COLONIAL TRAMCAR RESTAURANT
tel 61 3 9696 4000, fax 61 3 9696 3787
http://www.tramrestaurant.com.au
EZARD
Driven by the talents of Australian culinary all-star Teage Ezard, one of country's most honored chefs, the aptly named Ezard offers a variety of Asian-influenced dishes enriched by the chef's personal flair and attention to presentation, which he has dubbed "Australian freestyle cuisine." $$$$
EZARD
187 Flinders Lane
tel 61 3 9639 6811, fax 61 3 9639 6822
http://www.ezard.com.au
FLOWER DRUM RESTAURANT
The pile of awards and numerous "restaurant of the year" accolades earned by an eatery in an eater's town means two things: a memorable meal and a reservation made at least two weeks in advance. The high Cantonese, seafood-intensive menu and the Australian-centric wine list coupled with almost supernaturally attentive service have had even the most pretentious reviewers falling over themselves to deliver gushing praise and declarations to return as soon as their budgets allow. $$$$
FLOWER DRUM RESTAURANT
17 Market Lane
tel 61 3 662 3655, fax 61 3 9663 5199
HANABISHI
Slightly seedy King Street is the unlikely home of Melbourne's preeminent Japanese restaurant. All signs of the ordinary lunchtime menu are removed from the premises when the widely acclaimed dinner menu comes into play. Relinquishing control to your server may result in an unforgettable culinary experience. $$$-$$$$
HANABISHI
187 King St.
tel 61 3 9670 1167
---
NIGHTLIFE
Melbourne boasts more than 1,000 pubs, bars and nightclubs. Closing times depend on individual licenses and are staggered between 11 p.m. and 7 a.m., meaning a spot that's "Twilight Zone"–deserted at 11 p.m. could be hopping at 1 a.m. Southbank, starting at Prince's Bridge and running along the Yarra River, has been transformed from an industrial eyesore to the city's main entertainment district. Less riotous is St. Kilda's Belgian Beer Cafe Bluestone (557 St. Kilda Road, tel 61 3 9529 2899), the largest beer garden in Melbourne, with more than 100 beers from which to choose, along with a menu of typical Belgian meals. In the CBD, the Atrium cocktail bar (25 Collins St., tel 61 3 9653 0000) provides a priceless view of the city from the 35th floor of the Hotel Sofitel, while Bennetts Lane (25 Bennetts Lane, tel 61 3 9663 2856) is the place to go for contemporary live jazz. The Cricketeer's Bar (103 Spring St., tel 61 3 9633 6000), located inside the Windsor Hotel, serves as a backdrop for polite business encounters as well as a haven for tourists seeking a casual drink.
There's no shortage of quality entertainment in Melbourne, from international touring shows at Her Majesty's Theatre (219 Exhibition St., tel 61 3 9663 3211, http://www.hermajestystheatre.com.au) to the nexus of the city's vibrant comedy scene at the Last Laugh Comedy Club (380 Lygon St., tel 61 3 9348 1622, http://www.thecomedyclub.com.au). Even if you don't have the gusto for a mainstream production, a loop through the Regent Theatre's recently restored lobby (191 Collins St., tel 61 3 9299 9500) is worth a few minutes of your time to ogle the colorful molding, filigree and glass ornamentation. If you saved your earplugs from the plane, the Hi-Fi Bar (125 Swanston St., tel 61 3 9654 0992, http://www.thehifi.com.au) is where live local and less-known international rock bands gig while in Melbourne.
---
SIGHTSEEING
The Central Business District (CBD) is tightly packed with attractions just blocks away from one another. The recently renovated Flinders Street Station (corner of Flinders and Swanston streets) functions as both Melbourne's rail center and a postcard-perfect photo opportunity. Across the street the Gothic Revival St. Paul's Cathedral (http://www.stpaulscathedral.org.au), built in 1884, has an interior bedecked with carved cedar woodwork, mosaic floors, stonework and stained glass.Yet another outstanding example of Gothic Revival is the farther-afield St. Patrick's Cathedral (corner of Gisborne Street and Cathedral Place in East Melbourne), with the added attraction of exquisitely tended grounds and the neighboring Fitzroy Gardens. Depending on your inclinations, the Royal and Block arcades are more for ogling than shopping. The more popular Royal Arcade (335 Bourke Street Mall, http://www.royalarcade.com.au), opened in 1869, is Australia's oldest arcade. The nearby Block Arcade (282 Collins St.) has an etched-glass roof, wrought-iron-and-timber supports and a wonderful tile floor mosaic that is the largest in the country. The ultimate souvenir shopping opportunity awaits at the 120-year-old Queen Victoria Market (Victoria Street, at Queen and Peel streets, http://www.qvm.com.au). This standard weekday food market transforms into a bazaar on Sundays (9 a.m.–4 p.m.) featuring clothes, toys, books, paintings, didgeridoos, boomerangs and more.
---
INFO TO GO
Melbourne Airport (MEL) is 14 miles northwest of the city center. A taxi ride into town is about 25 minutes and costs $30. SkyBus (tel 61 3 9335 2811, http://www.skybus.com.au) runs round the clock, departing the airport every 15 minutes during the day and every 30 to 60 minutes at night, with service to the CBD and most hotels. Tickets are $10 one way or $18.50 round trip. Melbourne's public transport system, "the Met" (http://www.metlinkmelbourne.com.au), is a conglomeration of tram, train and bus services, all accessible with a single ticket.
---
Worth Noting
Due to Melbourne's robust street-level tram system (and complicated by the left-side driving), there's a unique protocol for vehicles turning right across the tram lines and oncoming traffic. Vehicles must wait in the middle of the intersection, in the far left lane. During the split-second between the traffic light's turning from yellow to red, drivers must accelerate across four lanes of traffic, two tram lines and, of course, the pedestrian crossing before perpendicular traffic gets the green. Cars barreling through the intersection from an unlikely spot at an unexpected moment can take unwary pedestrians by surprise. Keep your wits about you when crossing these streets.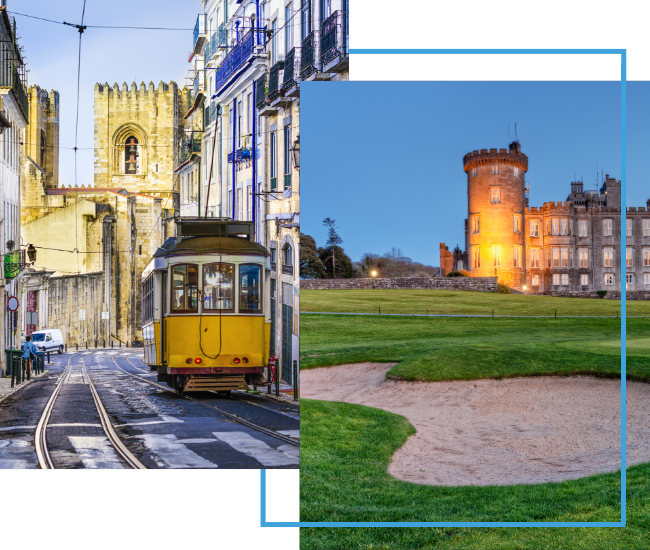 FX Excursions
FX Excursions offers the chance for once-in-a-lifetime experiences in destinations around the world.
Explore Excursions
More than 22 million visitors pour into Bangkok each year, adding to the roughly 11 million residents of the Thai capital famous for its bustling streets. Packed with food carts, markets and cultural spectacles, life in Bangkok is unusually defined by its vibrant street scene, both day and night. That means you don't necessarily need a solid plan when heading out on any given evening.
Sponsored Content
Don't risk losing all the money you've spent if you must cancel your trip at the last minute. Allianz Travel Insurance can give you:
As first-time restaurateurs, but with plenty of hospitality-related experience, Ria and Kevol (Kev) Graham were not entirely comfortable opening their first restaurant in the Brooklyn neighborhood of Williamsburg, where several upscale restaurants and 5-star hotel dining is just a block away. And to make matters worse, they opened in July 2020, when New York City was in the middle of the COVID-19 pandemic.