The cobblestoned street of Tretyakovsky Proezd in Kitay Gorod, Moscow, is the ultimate in exclusivity and over-the-top luxury.
But those in the know refuse to stroll down the short thoroughfare until well after dusk, when it is lit by strands of fairy lights. "The streets are almost empty in the daytime," says Roxanne Génier, president of LuxeInACity, a digital magazine which acts as a private concierge to connect clients to high-end brands. "True Russian wealth plays and shops into the evening."
Génier knows a lot about true Russian wealth. She spent a year aboard a super-yacht, employed by a Russian billionaire. "When you think of Russian wealth, don't think luxury, think über-luxury," Génier says. "So when two Russian businessmen decided to build Tretyakovsky Proezd into one of the world's most expensive and exclusive luxury shopping arcades, rest assured that they went all out."
Those two businessmen were Pavel Mikhailovich Tretyakov, founder of The State Tretyakov Gallery, and his brother-in-law, architect Alexander Kaminsky, who created the district in 1871.
What often strikes first-time travelers to Tretyakovsky Proezd is the total lack of Russian-made goods, Génier says. From Armani to Tiffany & Co., the street is lined with imported affluence.
Kick off a day of shopping with a test drive. Bentley Motors, Maserati and Ferrari showrooms are tenants of the street. "My choice would rest on a striking Maserati Grand Cabrio, a sexy Ferrari F12berlinetta and a seductive Lamborghini Gallardo LP 550-2 Spyder," Génier says.
To make the most of the boutiques lining the area, Génier recommends hiring a personal shopper. But we say start with No. 1: Ermenegildo Zegna, at Tretyakovsky Proezd 1. Have a made-to-measure suit handcrafted for you from a collection of more than 700 fabrics.
Be sure to take time for a spa treatment at Tretyakov Spa by Anne Semonin, located on the top floor of the Hermès store. Génier's pick: the Anne Semonin Black Sand Body Scrub Ritual.
From there, add a little sparkle to your life and gourmet treats to your belly at Cristal Room Baccarat on the second floor of Moscow's Maison Baccarat. Sure, you'll have to travel a few minutes to Nikolskaya Street, but Génier says it's worth it, if only to see the stunning chandelier hovering over the tables.
"For dinner, I would let Chef Michel Lentz and his team present me with smoked Scottish salmon, confit of duck with red sauce and a delectable Paris-Moscou cake," she says.
Head back to Tretyakovsky Proezd after dinner to watch the impromptu show of fashion and affluence — as Génier describes it, "the parade of Bentley, Ferrari, Maserati, Lamborghini, Porsche, Mercedes-Benz and BMW [automobiles] that line up the streets of Tretyakovsky Proezd in the evening time, combined with the opulence exuding from the men and women stepping out of those cars."
"Remember," Génier adds, "If it's Russian, it is über-luxury, not luxury."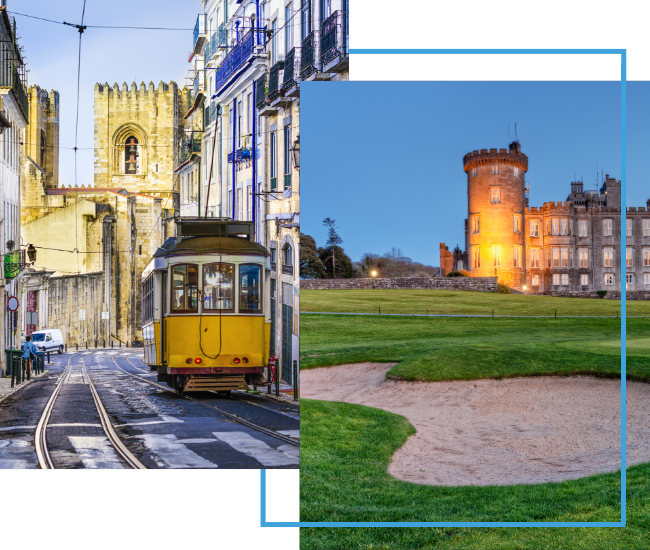 FX Excursions
FX Excursions offers the chance for once-in-a-lifetime experiences in destinations around the world.
Explore Excursions
One thing  surprising about the Prince Edward Island capital is its abundance of shops specializing in affordable, fashion-forward jewelry rendered in sterling silver, vermeil, 14K gold and semi-precious stones. Whether you prefer delicate pieces or bold wearable art, you can be assured the pieces for sale are inspired by the maritime island setting and, therefore, specific to the place where they are created. Here are a few shining, woman-owned examples:
Sponsored Content
Incentive travel has long been a way for organizations to drive sales and reward employees with opulent trips to exotic destinations. Today it encompasses even more.
Norway, a haven for visionary artists, architects and designers, showcases an exceptionally diverse array of cultural attractions. This year, the country commemorates exciting milestones and unveilings captivating enthusiasts of the arts, from iconic scenic routes to new museums to gallery openings. Up Norway features these new offerings in personalized itineraries catered to aesthetes.