HOME TO VIVID STREET ART, a bounty of sculptures and paintings by Botero, Colombia's only public transit system (including cable cars) and a burgeoning dining scene, Medellín transformed from Pablo Escobar's former hangout to one of the safest and most vibrant destinations in South America. It doesn't hurt that this city of 4 million people sits in a valley surrounded by mountains at an altitude close to a mile high, offering sublime temperatures around 70–80 degrees Fahrenheit year-round. This lends itself well to outdoor cafés and bars, the ideal places to start your night out on the town.
Most of the action centers around the more upscale Poblado neighborhood, where the sinuous streets twist up and down the hillside. Order a mojito at one of the tables under the large thatched hut of Fogón de Piedra, the poolside restaurant at the InterContinental Medellin, and glance up at the bowl of peaks surrounding you. Or head over to the 18th floor of The Charlee Hotel and its rooftop bar for wonderful vistas of the city as the sun sets.
When hunger beckons, take a quick taxi to OCI.Mde. Chef and owner Laura Londoño honed her craft alongside legendary chef Paul Bocuse in Lyon, France, before making stops in Sydney and Southeast Asia. The result of her education is a tantalizing mix of South American and Asian spices in a festive, informal atmosphere. The tangy tuna tartare, small cubes of freshly cut fish dipped in lime and a truffle dressing, is her version of ceviche, while the tender beef short ribs, braised for 12 hours in a soy-based cashew sauce, practically falls off the bone. If you still have room, finish with a cookie taco, filled to the brim with chocolate ice cream, hazelnut cake and meringue.
Work off dinner by swaying your hips at one of the many live salsa music venues in Medellín like Son Havana or Tibiri. Colombians love to dance into the wee hours of the morning; and when the band starts to play, any open space becomes a dance floor, even between tables. If you want to boogie around a disco ball, head to Viva, a favorite of the LGBTQ+ crowd, along with Bar Chiquita. Or simply grab a caipirinha with the beautiful people of Burdo in the charming Via Primavera zone of Poblado. Just don't go to bed early, especially when the nights are this warm.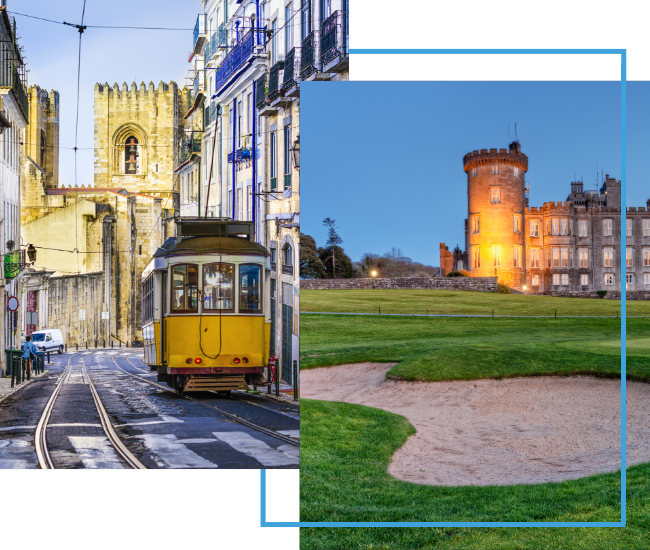 FX Excursions
FX Excursions offers the chance for once-in-a-lifetime experiences in destinations around the world.
Explore Excursions
Pleasant weather, autumn foliage and vibrant flowers are among the many delights awaiting nature lovers at botanical gardens and arboretums across the United States. However, some of these green spaces take on additional color this month and through Halloween when enterprising gardeners, landscape architects, management and other creative minds cast a spell with themed environments running the gamut from spooky to utterly bewitching.
Sponsored Content
IHG Hotels & Resorts is thrilled to announce the launch of a new mobile product feature for members: IHG Wi-Fi Auto Connect. This feature is now available exclusively in the IHG One Rewards mobile app for both iOS and Android users and will automatically connect IHG One Rewards members to WiFi upon arrival at more than 5,000 IHG hotels worldwide — no separate passwords or log-ins needed. This is in addition to the exciting benefits of being an IHG Business Edge member. IHG Business Edge provides small- and medium-sized businesses access to a user-friendly portal that displays comprehensive spending and savings data while providing the convenience of direct booking with a guaranteed discount.
For travelers who love all things autumn, Crystal Springs Resort, New York City's closest destination resort, features special offers and experiences to meet the demands of everyone's fall bucket list. Located only 80 minutes outside New York City in Sussex County, New Jersey, Crystal Springs Resort offers a quick getaway to enjoy fall foliage. Are any of these new offers or experiences on your bucket list?