Name: Matt Hardison Title: Executive vice president, marketing and sales Company, city: Amtrak; Washington, D.C. Number of employees: 21,200 Recent project: Testing technology to deliver the first true broadband WiFi on board a train First job: Hauling hay Little-known fact about you: I finished my Master of Business Administration degree in Lima, Peru.
Your Business
Essential business philosophy: Strive relentlessly to deliver what our customers want. Best way to keep a competitive edge: Stay on top of what's happening in the broader passenger transportation industry. Yardstick of success: Providing safe, on-time and high-quality transportation, with quality measured by customer satisfaction and financial performance
Matt Hardison as a Traveler
What is the most important item you take when traveling? Anticipation How do you spend your time on board? Talking with employees and customers, working and reading What is your favorite restaurant in the world? My own grill What is your favorite destination in the world? The train!
About Amtrak
Tell our readers about Amtrak's '500 Destinations. Infinite Stories.' campaign. What inspired the campaign? Launched September 2015, this is the first master brand campaign Amtrak has fielded in approximately 15 years. We want to educate consumers about the breadth of Amtrak's national train system and all of our corridor routes across the United States as well as our overnight, long-distance services. The campaign communicates our message clearly and consistently across all channels including TV, print, digital and social media. The campaign was created in coordination with Amtrak's advertising agency of record, FCB Garfinkel New York. Our 30-second TV spot aired in prime time on select ABC and NBC program premieres as well as Jeopardy and Wheel of Fortune and select cable systems. We are running national TV ads and advertising with Hulu and Orbitz. Nationally, our 15-second videos will be featured on YouTube, Hulu, Facebook and Tremor to reach geo-targeted audiences. Our social media strategy includes a call to action for passengers to share their stories on the train using the hashtag #AmtrakStories; engagement and specific content on Amtrak's Twitter, Facebook and Google+ social media handles; and a landing page on Amtrak's blog specific to the campaign. Although Amtrak has near-universal brand awareness, it hasn't always been a top-of-mind option for travelers, particularly outside of the busy Northeast Corridor. To inspire travelers to regularly consider train travel as a top method of transportation, the campaign showcases the comfort, freedom, service and value of train travel by telling stories about experiences only rail travel can provide. What benefits does the Amtrak Guest Rewards credit card from Bank of America offer? We are excited to offer two Amtrak Guest Rewards credit cards so our customers can choose the card that fits their travel needs and spending preferences. Both feature no foreign transaction fees and EMV chip technology. The Amtrak Guest Rewards World MasterCard offers a complimentary companion coupon, one class upgrade and a single-day ClubAcela pass upon account opening; 20,000 Amtrak Guest Rewards bonus points after spending $1,000 in purchases within 90 days of account opening; three Amtrak Guest Rewards points per $1 spent with Amtrak; two points per $1 spent on other eligible travel purchases; one point per $1 spent on all other purchases; and a 5 percent rebate on Amtrak redemption travel. More details are at amtrakguestrewards.com/apply. Tell us about the loyalty program's improvements in 2016. It's been 15 years since we launched the Amtrak Guest Rewards program coincident with the start of Acela Express service. We've simplified and modernized it to keep current members satisfied and attract new ones. Members can now redeem points for Amtrak travel based on ticket price, and on amtrak.com, customers can toggle between cash and points payment options while they build their itineraries. New program features include point-earning bonuses for business-class (25 percent) and Acela first-class (50 percent) travel and eliminate blackout dates. Find more details at amtrakguestrewards.com/rideon.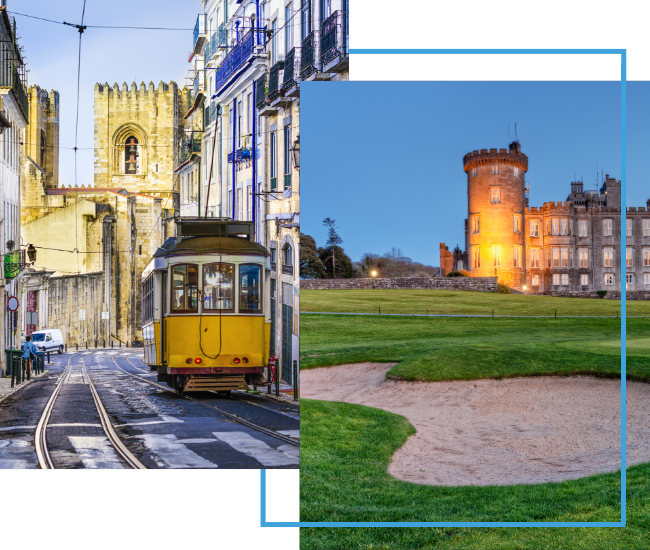 FX Excursions
FX Excursions offers the chance for once-in-a-lifetime experiences in destinations around the world.
Explore Excursions
One thing  surprising about the Prince Edward Island capital is its abundance of shops specializing in affordable, fashion-forward jewelry rendered in sterling silver, vermeil, 14K gold and semi-precious stones. Whether you prefer delicate pieces or bold wearable art, you can be assured the pieces for sale are inspired by the maritime island setting and, therefore, specific to the place where they are created. Here are a few shining, woman-owned examples:
Sponsored Content
From the moment you step onboard Air Tahiti Nui's Tahitian Dreamliner, you will be transported to The Islands of Tahiti. The French Polynesian carrier considered every detail to awaken its passengers' senses, creating the feeling you are already on the Islands while 30,000 feet in the air.
Norway, a haven for visionary artists, architects and designers, showcases an exceptionally diverse array of cultural attractions. This year, the country commemorates exciting milestones and unveilings captivating enthusiasts of the arts, from iconic scenic routes to new museums to gallery openings. Up Norway features these new offerings in personalized itineraries catered to aesthetes.