WHAT ARE CHINA AIRLINES' INITIATIVES TO ANSWER THE NEEDS OF U.S. BUSINESS TRAVELERS?
China Airlines is the largest airline in Taiwan, operating 224 flights daily from Taiwan to 80 destinations in Southeast Asia, Northeast Asia, Australia, New Zealand, the United States, Canada and Europe. As the cross-strait market leader, we fly to 20 cities in Mainland China. In addition to direct services from China Airlines, we offer seamless interline products with U.S. carriers, taking customers to their desired destinations in North America.
Adhering to the Chinese tradition, China Airlines has synergized this fine culture with the kindness and hospitality of the Taiwanese people to provide superior customer service for 52 years. We recently launched the "10 New Services" program, including upgraded amenities and turndown service for our first-class customers.
Passengers in all classes enjoy state-of-the-art Panasonic Avionics' exConnect in-flight entertainment services for top-rated soundtracks and games. About 101 films are included, catering to a diverse customer mix with newly released Hollywood movies, the classics, Asian and European films and family movies.
Our sky kitchen features signature dishes from renowned restaurants. First- and business-class passengers from Taipei to North America enjoy award-winning bread by Taiwanese baker Wu Pao-Chun, the first-prize winner at France's 2010 Masters de la Boulangerie contest. For first-class passengers from Taipei to Los Angeles, San Francisco and Bangkok, we offer desserts by Tokyo's Michelin-star chef Albert Tse.
DESCRIBE CHINA AIRLINES' NEW BUSINESS CLASS.
The $100 million retrofit program transformed our refurbished Boeing 747-400 fleet to offer all-new ergonomic seats and an advanced video system. The seat covers, carpets and curtains reflect the color scheme of China Airlines' redesigned plum blossom. Passengers in business class enjoy more privacy and comfort with expanded seat space, new lavatories and upgraded ceilings and luggage compartments, as well as a special library and welcoming bar. Fine new duvets elevate passenger comfort.
WHAT DOES MEMBERSHIP IN THE SKYTEAM ALLIANCE ADD TO THE EXPERIENCE?
Joining SkyTeam enables China Airlines to enter a global market and provide unparalleled global connectivity, expanding our network from 80 destinations in 29 countries to SkyTeam's 926 destinations in 173 countries and from 224 daily flights to SkyTeam's 14,520 flights, including access to more than 490 VIP lounges. Passengers enjoy seamless services such as inter-airline through check-in, aligned travel procedures and accelerated frequent-flyer miles.
TELL OUR READERS ABOUT YOUR CAREER IN AVIATION.
Before my appointment as chairman of China Airlines on Jan. 1, 2011, I served on China Airlines' board of directors since August 2008. With 29 years of experience as a government official in public transportation, conducting academic research and handling customer service and maintenance management in the aviation industry, my vision is to ensure China Airlines' perpetual growth with improved flight safety and service quality. As a member of SkyTeam, China Airlines has access to the most updated know-how and can be proactive in adopting changes, improving operations and optimizing its business model.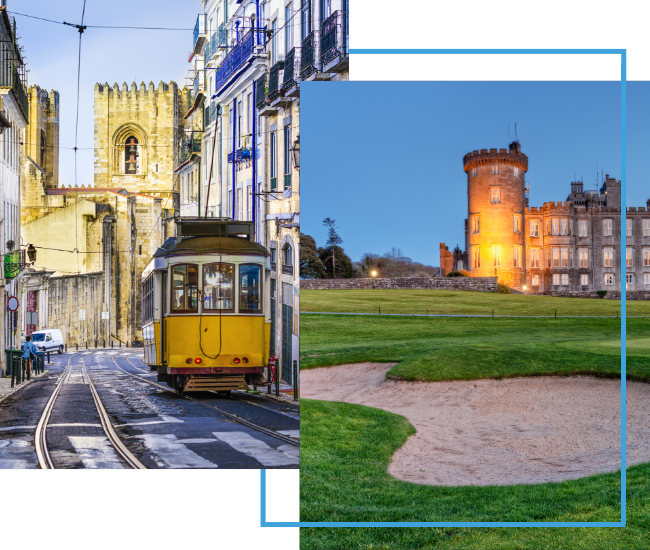 FX Excursions
FX Excursions offers the chance for once-in-a-lifetime experiences in destinations around the world.
Explore Excursions
Less than five years ago the world's first hybrid cruise ship, Hurtigruten Expeditions' MS Roald Amundsen, set sail for Antarctica in November 2019 with 450 passengers. The battery-hybrid-powered ship, named for the first man to cross the continent and reach the South Pole, was built specifically for voyages in polar waters. Its battery-hybrid power reduces the ship's consumption and CO2 emissions by 20 percent compared to equally sized ships.
Sponsored Content
Many small- and medium-sized businesses face time and budget constraints when organizing corporate hotel travel for employees. To address this problem, IHG® Business Edge emerged as a cost-free business travel solution for small- to medium-sized enterprises, offering travel managers exclusive access to enticing perks, handpicked educational resources and comprehensive company travel metrics. IHG Business Edge connects our loyal customers to our portfolio of 5,800 hotels and resorts across 18 brands in more than 100 countries.
A few months ago, I flew Polaris business class on a United flight from Dulles (IAD) to Paris (CDG). It was only when I got to my hotel in Paris I realized that I didn't have my iPad or its bag or accessories. Since I had been working on it in the restaurant in the Polaris lounge and then went directly to the gate, I knew I either left it propped up on my table when I packed up or in my business-class seat. But what was the best method to alert the airline about my careless mishap and (hopefully) retrieve it? With spotty data and WiFi, searching for information on my phone was frustrating and slow. Here's what I learned from the anxiety-inducing experience (and unexpected ending) about what to do if you leave something behind on your flight: