Name: Luis Gallego
Title: Chief executive officer
Company, city: Iberia; Madrid, Spain
Number of employees: 16,000
Recent project: In 2012 Iberia's transformation began. At that point, the airline was losing $1 million per day. I joined in 2013 to help turn the company around; with more than 30 initiatives today, we strive to be the best in everything.
First job: I studied to be an engineer, but I've been in the aviation industry since I started my career 25 years ago.
Little-known fact about you: I don't have a lot of secrets! I'm a big supporter of Real Madrid Football Club.
Your Business
What innovations/initiatives do you foresee in the industry over the next years? People will take advantage of every opportunity offered in the industry; there're a lot of interesting industry startups that could help improve efficiency.
Best career advice you've received: Work with good people, and trust people. Take care of those people. Be the best.
What advice would you give someone starting out in the field? Aligning with others will give you better results. Talk to people.
Luis Gallego as a Traveler
Favorite travel memory or story: We had to stop some of our routes a few years ago as we transitioned. I remember recently, when we added one of the routes back, we arrived there to people excited and waiting for the flight to return.
One travel tip you cannot live without: If you don't have a lot of time on the ground, enjoy the flight. Read, watch a good film, eat a good meal — dedicate that time to yourself.
Best advice for business travelers: Fly and use good, trusted companies so you arrive relaxed.
About Iberia
What can premium travelers expect from Iberia's new Business Plus and premiumeconomy cabins? Our Business Plus cabin has been noted as one of the best in the business, with a lie-flat seat with a nearly 7-foot bed. It's a very good product. Our premium-economy cabin offers a bigger seat and TV screen, more space, a better meal and more on-the-ground advantages.
Tell our readers more about Iberia's Airbus A350. Getting the new aircraft was a jump for us, allowing us the opportunity to offer new technology and, at the same time, better fuel consumption in an aircraft that is better for the environment. There's less noise, better cabin air quality and less time in flight. Travelers arrive more relaxed. The Business Plus seats are bigger in width. So far, we've received two aircraft, with 40 more on the way.
What can travelers anticipate from Iberia in 2019? We'll continue to grow an average of around 6 percent every year until 2023, which isn't easy, given high fuel prices. We're investing in our aircraft, the product and WiFi. We've opened a new lounge in Madrid (MAD), and we're continuing to strive toward our goal of being a best-in-class operation.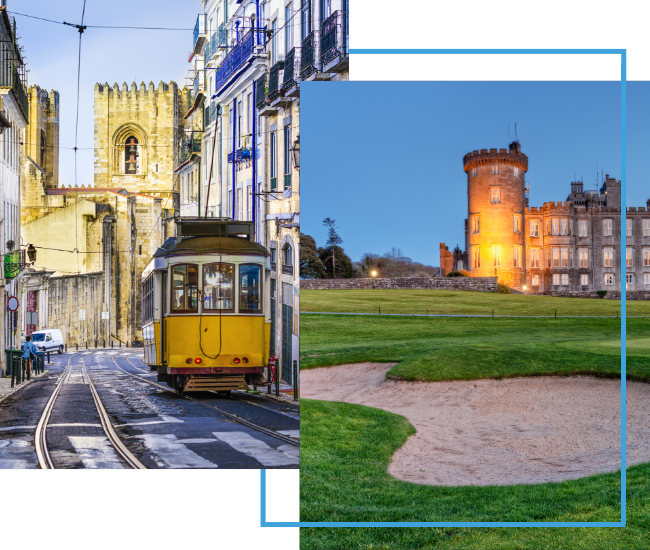 FX Excursions
FX Excursions offers the chance for once-in-a-lifetime experiences in destinations around the world.
Explore Excursions
Less than five years ago the world's first hybrid cruise ship, Hurtigruten Expeditions' MS Roald Amundsen, set sail for Antarctica in November 2019 with 450 passengers. The battery-hybrid-powered ship, named for the first man to cross the continent and reach the South Pole, was built specifically for voyages in polar waters. Its battery-hybrid power reduces the ship's consumption and CO2 emissions by 20 percent compared to equally sized ships.
Sponsored Content
In an increasingly digital and interconnected world, the Global Business Travel Association (GBTA) Convention remains an indispensable platform for business travel industry professionals seeking to make the most of the power of face-to-face connections. Taking place August 13–15 in Dallas, the 2023 GBTA Convention provides the unique opportunity for professionals and companies to join visionaries, thought leaders and industry experts for meaningful networking, cutting-edge insights and inspiring innovation.
A few months ago, I flew Polaris business class on a United flight from Dulles (IAD) to Paris (CDG). It was only when I got to my hotel in Paris I realized that I didn't have my iPad or its bag or accessories. Since I had been working on it in the restaurant in the Polaris lounge and then went directly to the gate, I knew I either left it propped up on my table when I packed up or in my business-class seat. But what was the best method to alert the airline about my careless mishap and (hopefully) retrieve it? With spotty data and WiFi, searching for information on my phone was frustrating and slow. Here's what I learned from the anxiety-inducing experience (and unexpected ending) about what to do if you leave something behind on your flight: