SOME HOTELS TRY TO WOO FEMALE guests with offers that include shopping expeditions, afternoon tea and, perhaps, a free yoga class. Not Grand Velas Los Cabos. Guests who book the resort's five-night Alpha Female Getaway can look forward to power hiking through the Sierra de la Laguna biosphere reserve, with a stop to swim in one of the reserve's mineral-rich hot springs; a three- hour private yacht adventure with time for snorkeling and paddle boarding; free use of electric bikes; and a four-hands tequila massage, an 80-minute treatment that uses ancestral stretching techniques to release muscle tension and a tequila rubdown to heal inflammation.
They're not alone. All over Los Cabos, from Cabo San Lucas to San José del Cabo, 20 miles northeast, women are getting out of their hotels and exploring the coastline, mountains, desert and small villages like never before. One reason is the increased safety in this part of Mexico, which comes as the result of a recent upgrade to security processes, personnel and infrastructure. By early 2018 Los Cabos had reclaimed a safety classification on par with the United Kingdom and France. Another is the region's dramatic natural beauty: Beyond a sapphire-blue sea, the Sierra de la Laguna Mountains rise in the distance. In between, speckled with deep green oases, lies a vast, tawny desert. It's accessible, too, thanks to a spate of English-speaking outfitters who emphasize safety as much as they do exploration. A third is the increase in opportunities to explore the region's culture through food, art and traditional wellness therapies.
Start outdoors. Separating the Baja Peninsula from the mainland, the Sea of Cortez is studded with dramatic rock formations such as El Arco, the iconic arch that marks the meeting point of the sea and the Pacific Ocean, and Seal Rock, where you can spot hundreds of sea lions lounging in the sunshine. Boat tours of this watery wonderland abound, but for a quieter exploration, book a guided trip with Cabo SUP, which sits on pretty Medano Beach. Instructors can get just about anyone up and paddling; but if you're more comfortable sitting than standing, there are kayaks on hand as well. Either way, prepare to get wet: The snorkeling is fantastic.
Inland, zoom over Cabo's sand-swept hills to gorgeous views of the ocean on Wild Canyon Adventures' specially designed vehicles. Along the way you'll learn about this unique ecosystem, spot cool rock formations and get an adrenaline- boosting thrill from maneuvering your ATV down sandy slopes, through dry riverbeds and along twisty trails. You can also fly over a half-mile of jungly canyons and desert arroyos on zip lines strung 300 feet above the ground or explore the desert on the back of a friendly dromedary camel.
Los Cabos hides a secret within its sandy desert: a lush oasis where organic farmers like Enrique Silva grow bushels of lettuce, cucumbers, tomatoes, herbs and other delights year-round. In 2011 Silva opened a restaurant, Huerta Los Tamarindos, as a way to use the produce he'd been growing since creating the farm in 2002. Housed in a 19th-century brick hacienda, the restaurant overlooks more than 100 varieties of vegetables, herbs, flowers and fruit trees, all used in the restaurant and bar. Instead of just eating, consider working for your lunch (and learning a few secrets of Baja cooking) with one of the restaurant's cooking classes. Start with mashing botanicals like mangos and pink-hued basil into colorful margaritas and, after a good bit of chopping and sautéing, end with lunch on the porch.
Traditional Maya customs come together with yoga, breathwork and other practices in consciousness-boosting workshops run by Ofelia G. Bojórquez and the team at Baja Wellness. They're available privately or through The Cape, a Thompson Hotel, where they're a component of the resort's quarterly wellness retreat program that also includes beach fitness, healthy meals, meditation sessions and spa treatments. Throughout the year the resort offers a cacao breathing ceremony. It uses music, oils, meditative techniques and other therapies to create a holistic sensory experience. It's a soothing way to ease into a day at the resort's oceanfront spa.
Founded in the mid-18th century, San José del Cabo is the cultural hub of the region. Galleries run the gamut from classic to modernist, offering paintings, sculpture, jewelry, ceramics, carvings, photographs and drawings by trained artists and talented artisans. Also find coffee houses, restaurants, cafés and shops, all of which stay open late on Thursday nights from October through June for the city's Art Walk. One of the most well-known galleries is owned by Patricia Mendoza, a native of La Paz who, after years living and collecting art in Mexico City, decided to move back to Baja. "I've always loved art in any of its expressions and collected a lot of it over the years," she said. "There was a moment where I needed to sell some of it, and my friends began to ask me to do it for them, and the gallery was born."
At Montage Los Cabos, Faryn Clark collaborated with local artisans to create on-trend clothing, home accessories and jewelry rooted in traditional craft techniques. Her boutique, Eclectic Array, sells dog leashes, high-top tennis shoes, throw pillows, clutch purses and other items made from colorful, hand-loomed fabrics, while boho-styled bathing suit coverups and tunics feature delicate embroidery.
Another way to experience Cabo's culture is to help at an area nonprofit. Operated by Solmar resorts, The Solmar Foundation supports Los Cabos' most vulnerable communities, including the aged, the homeless and the orphaned. Twice a week, foundation director Dinorah DeHaro takes guests to visit some of the people being helped by the foundation.
Fundacion Sarahuaro was founded in 2005 to support and empower mothers in poverty by teaching life skills and English, a gateway to higher-paying resort-based jobs. In 2013 Sarahuaro created the Children's Kitchen, which relies on nearly 200 volunteers each day to prepare and serve meals to school children. Since meals are served exclusively at school, they provide a powerful incentive for kids to attend classes every day. Volunteers can help serve meals any time during the school year.
INFO TO GO
The recently renovated Los Cabos International Airport lies about 25 miles from downtown Cabo San Lucas and eight miles from San José del Cabo. Resorts are spread between the two cities. Direct flights from major U.S. hubs operate year- round.
LODGING
ESPERANZA, AUBERGE RESORTS COLLECTION
Gracious and welcoming, this boutique resort rests on a rocky bluff overlooking the sea. Rooms display local artwork; some have private plunge pools and hammocks.
Carretera Transpeninsular Km. 7, Punta Ballena, Cabo San Lucas
$$$$$
GRAND VELAS LOS CABOS
The food at this sprawling all-inclusive is so good, diners come from other resorts. Plan to spend the day at the spa; treatments include an hour-long water ritual.
1 Corredor Turístico Km. 17, San José del Cabo
$$$$$
THE CAPE, A THOMPSON HOTEL
Rooms and suites at this sleek, contemporary resort overlook one of Cabo's top surfing beaches. The Rooftop is the hippest bar in Baja.
Carretera Transpeninsular Km. 5, Misiones del Cabo
$$$$$
DINING
EDITH'S
A Los Cabos icon, Edith Jimenez's namesake restaurant serves specialties from Baja and her native Guerrero. Mexican coffee, flamed tableside, makes a thrilling way to end the meal.
Camino a Playa El Medano s/n, Cabo San Lucas
$$$$
EL FARALLÓN
Chef Miriam Jimenez presides over the most dramatic dining room in Los Cabos, an outdoor patio set directly over the ocean. Stop at the Champagne bar on the way in.
1 Camino del Mar, Pedregal, Cabo San Lucas
$$$$$
FLORA'S FIELD KITCHEN
Husband and wife team Guillermo and Leslie Tellez made this farm café a go-to dining destination. Start with pizza; end with Leslie's ice cream creation of the day.
Flora Farms, Carretera Transpeninsular Km. 30, San José del Cabo
$$$$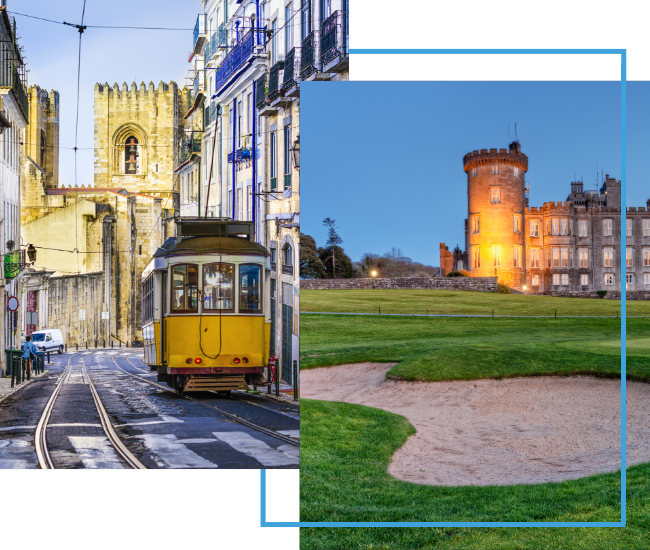 FX Excursions
FX Excursions offers the chance for once-in-a-lifetime experiences in destinations around the world.
Explore Excursions
Corsica with steep, gray cliffs overlooking the Mediterranean and sandy beaches attracting summer visitors, is a French-governed island sometimes confused with Sardinia and Sicily, Italian islands to the south. Fortunately, all three islands share the same love for good wine, food and sun-splashed beaches.
Sponsored Content
From the moment you step onboard Air Tahiti Nui's Tahitian Dreamliner, you will be transported to The Islands of Tahiti. The French Polynesian carrier considered every detail to awaken its passengers' senses, creating the feeling you are already on the Islands while 30,000 feet in the air.
If you're ready to do a little holiday catch-up with your besties, make a beeline for Conrad New York Downtown. The lobby metamorphosed into a holiday forest of heavenly scented, decorated Virginia Spruce trees. Make your first stop ATRIO Barista Station in the lobby for a complimentary hot spiced apple cider (until Dec. 3) or hot chocolate (Dec. 22­–24).