THE BASICS
Name: Linsey Gallagher
Title: President and CEO
Company, city: Visit Napa Valley; Napa, California
First job: In high school and college I worked as a babysitter and a waitress; post-undergrad, I was a financial analyst at General Electric Capital Services.
Where to next: Given the COVID-19 pandemic, I am actually enjoying "playing" tourist here in Napa Valley and taking advantage of all our beautiful valley has to offer. Visit Napa Valley and Napa Valley Vintners partnered to encourage everyone in the Napa Valley community to rediscover their own backyard and support local businesses, part of our "Napa Valley Spirit" campaign. Napa Valley hospitality-related businesses, including hotels, wineries, restaurants and retailers, created an "Explore Your Backyard" offer targeted to Napa County residents to inspire the community to dine, sip, shop and stay here and support the more than 60,000 people who work in the wine and tourism industries.
A LITTLE BIT MORE
What actor or actress would play you in a movie of your life?
Jennifer Garner — rural upbringing, solid but not too serious, kind, a working mom
What would you be doing professionally if you weren't in your current industry?
I feel fortunate to work in the tourism and wine industries; however, I sometimes wonder what it would have been like to try my hand as a producer at Today or another show.
What is your favorite book, movie or television show?
I have been a TV series binge watcher all my life (long before Netflix!). My more recent favorites include Downton Abbey, Big Little Lies, Friday Night Lights, Nashville and Call the Midwife.
What historical figure, dead or alive, would you love to have dinner with?
Oprah Winfrey
THE BUSINESS
What is your most recent project, and what was the inspiration behind it?
My most pressing and immediate priority is helping our tourism industry and local government partners in Napa Valley weather the challenge of a global pandemic. Napa Valley is committed to the highest safety standards by going above and beyond mandated requirements in order to protect the health and welfare of employees, guests and our community while providing world-class hospitality. Collaboration, partnership, transparency and authenticity are paramount for future success.
What is your favorite aspect of the job?
I love the intersection of wine and tourism. I am thankful to be entrusted with the responsibility to steward the iconic and aspirational Napa Valley brand and lifestyle on the world stage. As the official destination management organization, our vision is to elevate Napa Valley as the world's premier wine country experience, and our mission is to promote, protect and enhance the destination.
What's the biggest business risk you've ever taken?
Changing industries, multiple times — from finance to marketing and from wine to tourism
Who is someone you admire professionally in the travel industry?
Caroline Beteta, president and CEO, Visit California
AS A TRAVELER
Tell us about a travel nightmare: A sightseeing daytrip excursion to Angel Falls in Venezuela in a small plane turned into an unexpected multiday adventure in El Pauji, a remote jungle settlement at the edge of Gran Sabana, on the border of Brazil.
Share a comical travel experience: While working at the California Wine Institute I traveled to more than 25 countries promoting California wine worldwide. On one of many memorable trips to China, I traveled with renowned wine writer and educator Karen MacNeil, author of The Wine Bible. We were doing a 10-day California wines tour of at least eight cities, and we were exhausted. We rewarded ourselves with a Chinese foot massage treatment in most cities, and each was hilarious and unique while also usually relaxing.
What is your preferred method of travel — planes, trains, automobiles, cruise ships — and why? All of the above, in normal times. However, these days I am fortunate to live in Napa Valley and ride my bicycle on our Napa Valley Vine Trail through our beautiful vineyards while we wait for the COVID-19 pandemic to subside. The 47-mile, safe and scenic walking and biking trail system connects the entire Napa Valley, physically, artistically and culturally — perfect for social distancing.
What has been the best example of customer service you've experienced during your travels? Traveling internationally for 10 years as vice president of international marketing for the California Wine Institute, I experienced many instances of customer service not meeting expectations. We produced wine experiences and events in challenging environments such as China, Russia and Cuba, as well as more mainstream but often challenging venues in Canada, Japan, Mexico and the U.K. I always love coming back to Napa Valley and our world-class hospitality and wines. We offer the best hospitality of any wine region in the world — warm and welcoming, laid-back luxury, casual elegance and iconic lifestyle.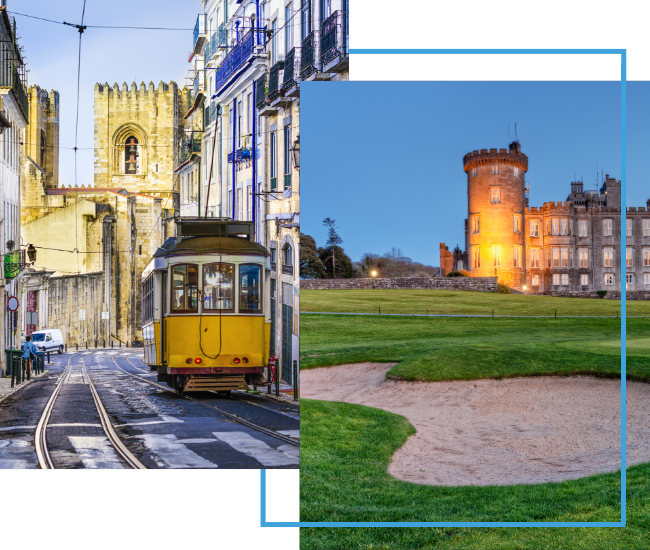 FX Excursions
FX Excursions offers the chance for once-in-a-lifetime experiences in destinations around the world.
Explore Excursions
Less than five years ago the world's first hybrid cruise ship, Hurtigruten Expeditions' MS Roald Amundsen, set sail for Antarctica in November 2019 with 450 passengers. The battery-hybrid-powered ship, named for the first man to cross the continent and reach the South Pole, was built specifically for voyages in polar waters. Its battery-hybrid power reduces the ship's consumption and CO2 emissions by 20 percent compared to equally sized ships.
Sponsored Content
The Global Business Travel Association (GBTA) believes business travel is a fundamental force for good and brings the industry together to connect, innovate and set new standards. With members from across the globe, GBTA engages the many voices of business travel to build a collective future, providing a platform for buyers and suppliers to come together, connect with peers, grow their network and shape the future of the industry.
A few months ago, I flew Polaris business class on a United flight from Dulles (IAD) to Paris (CDG). It was only when I got to my hotel in Paris I realized that I didn't have my iPad or its bag or accessories. Since I had been working on it in the restaurant in the Polaris lounge and then went directly to the gate, I knew I either left it propped up on my table when I packed up or in my business-class seat. But what was the best method to alert the airline about my careless mishap and (hopefully) retrieve it? With spotty data and WiFi, searching for information on my phone was frustrating and slow. Here's what I learned from the anxiety-inducing experience (and unexpected ending) about what to do if you leave something behind on your flight: