A hilltop castle situated at a bend in the Vistula River, a medieval Old Town accented by a quirky clock tower from which a trumpet player toots his horn every hour, and a reputation for hearty beer and pierogies comprise the heart of Kraków. This city in southern Poland was mostly spared from destruction during World War II and therefore retains a healthy amount of its medieval charm. But despite the city's rich and turbulent history, bringing a broad mix of cultural influences, Kraków embraced the vicissitudes of each era and quietly moved to the forefront of major industries.
Poland continues to welcome a large talent pool of tech entrepreneurs, with new startups popping up throughout the country and a 2017 designation by the World Bank as the third-best place to launch and grow a startup company. A young, skilled workforce — most of whom can speak English fluently — and low rents enticed major companies to move parts of their operations to Poland. Kraków draws employees with its small-town feel and slower pace of life, a stark contrast from busier cities like Warsaw.
In fact, according to the MOTIFE Krakow IT Market Report 2021, the Kraków technology ecosystem — one of the fastest-growing and most mature technology locations in Europe — boasts a talent pool close to 50,000 IT specialists and supports dynamic growth, despite the pandemic. The Kraków IT market is diverse in terms of industries, with a higher concentration in sectors such as financial technology, enterprise applications and network systems. Ten new IT players establish a presence in Kraków every year.
The robust tech ecosystem boasts a well-connected network of incubators, mentors, investors and organizations collaborating with startups, such as the Foundation Supporting #OMGKRK or Krakow Technology Park. Investment support is key, with 15 of the most successful startups born in Kraków raising more than $460 million in total funding since their creation. Brainly — the world's largest social learning network, with 200 million unique users monthly — is the most successful Kraków startup, receiving $148.5 million in funding since its inception in 2009.
Other successful startups in the city include Zendesk Sell (formerly BASE), a company that builds software designed to improve customer relationships; CallPage, software that converts web visitors into sales calls, with a client list of more than 3,000 companies worldwide; and Airly, developer of an air quality mapping system, which in 2020 received investments of $2 million from the family of Richard Branson.
Elsewhere in technology, the SOLARIS National Synchrotron Radiation Center opened in 2018 as one of the world's most advanced particle accelerator research centers. With a campus located about five miles outside of Kraków's Old Town, the center welcomes scientists to conduct synchrotron radiation research in various disciplines such as nanotechnology, crystallography and pharmacology.
To prepare Kraków and the province of Małopolska (of which Kraków is the capital) for the influx of new companies and employees, Kraków Airport developed a detailed 20-year plan to create up to 10,000 new jobs; expand the airport's main terminal; and construct a new 9,000-foot runway. Based on the plan, airport officials anticipate a capacity of up to 12 million travelers each year by 2036. In 2019 Kraków Airport became a new base airport for Hungarian airline Wizz Air, offering access to 12 new routes to locations like London, Nice and Oslo.
Considered one of the finest cultural capitals in the world, Kraków blends its modern business know-how with a wealth of historic treasures to explore. Spend some time in this innovative city and you will certainly cultivate a deeper appreciation of art, history and architecture.
CHECKING IN WITH MAGDALENA ŻELAZOWSKA
Director, Polish Tourism Organization
What makes Kraków a magical city for both business and leisure?
Kraków, one of the oldest cities in Poland, is the historic capital and former seat of Polish kings who resided at the spectacular Wawel Castle. The city overflows with legends, amazing historical architecture and art, as well as great leisure and entertainment options. Kraków is known for its cathedrals, Jewish history and rich university life. The Old Town has been a UNESCO World Heritage site for more than 40 years, and it enchants visitors at first sight. Kraków offers a deeper understanding and appreciation of Polish arts, history, culture, religion and architecture. At the same time, the city is full of young energy and business opportunities.
What most excites you about the future of Kraków?
Kraków is doing an excellent job curbing air pollution, which was threatening the priceless historic architecture and the locals' well-being. Kraków was the first city in Poland to prohibit burning coal and wood in 2019. The city introduced a fleet of electric buses and constantly grows the number of parks along Vistula River. The future of Kraków looks green.
What is your favorite aspect of the city?
Whenever I visit Kraków, I get the impression of traveling in time. I also love the mix of cultural influences resulting from Poland's turbulent past. Kraków's diversity can be seen in the Jewish quarter of Kazimierz. This section of Kraków is home to several synagogues, a Jewish museum and a cemetery dating back to the 16th century. The famous movie Schindler's List filmed here. Kazimierz hosts a renowned Jewish Cultural Festival each summer. It's a perfect spot to taste local cuisine, which is full of surprises.
Which attractions do you recommend for first-time visitors to get a true flavor of Kraków?
Kraków's Old Town is a must. It escaped much of the damage that ruined historical landmarks in other parts of the country during World War II. Kraków's Market Square dates back to the 1200s and is a traditional European market square. It's perfect for meeting, eating, shopping and strolling. The world's oldest shopping mall, Cloth Hall, is perfect for hunting for local handicrafts. Wawel Castle is a popular stopping point for all who visit Poland. Its highlights include the treasury, armory and royal apartments with historic furnishings. St. Mary's Church is another landmark. This outstanding Gothic church has an intricately carved wooden altarpiece and colorful stained glass, considered masterpieces, and the amount of gold on display is staggering. A trumpeter regularly plays a tune from the church tower, keeping a longstanding tradition.
DIVERSIONS
From majestic, medieval edifices to ancient legends of dragons, Kraków is a city built on history. Start in the fanciful Old Town, where the main square is made for people-watching. Stick around for the hourly trumpet call from the top of St. Mary's Basilica, a tune that cuts off mid-melody to commemorate the death of a trumpeter reportedly killed during a 13th-century Mongol attack on the city.
Atop the unmissable Wawel Hill stands Wawel Castle, one of Poland's largest, where a confluence of architectural styles appropriately represents the castle's current purpose as an art museum.
Outside Old Town lies one of Kraków's most visited districts: Kazimierz, or the Jewish Quarter. The area, formerly its own town in the Middle Ages, became a Jewish community in the 15th century. During World War II Nazi soldiers forcibly removed Jewish residents from the neighborhood, with only 10 percent of the Jewish population surviving the raids. Now the area preserves this important history while also celebrating its evolving alternative vibe with funky cafés, cool bars and thought-provoking street art, all among centuries-old synagogues.
Rent a bike to experience one of the best ways to explore the areas surrounding Kraków. Follow the bike path along the banks of the Vistula River, eventually reaching the nearby countryside, where you can peacefully cycle for miles.
LODGING
Betmanowska Main Square Residence
It doesn't get more central than these luxurious apartments and suites which overlook Kraków's storied Market Square in the center of Old Town.
Rynek Główny 44, Old Town
$$
Mercure Kraków Fabryczna City & Conference Centre
Opening this month in a former vodka factory, the 4-star hotel welcomes business and leisure travelers with a swimming pool, fitness center, bar and restaurant, plus 18 multifunctional meeting rooms. Convenient to tram and bus stops and key attractions.
Ulica Fabryczna 13
$$$
Metropolitan Boutique Hotel
Situated between the Jewish Quarter and Old Town, Metropolitan occupies a renovated 19th-century building and comprises 51 guestrooms and eight suites. Newly designed conference rooms accommodate business meetings, seminars, trainings or conferences.
Joselewicza 19
$$
DINING
Art Restaurant
A contemporary eatery just down the hill from Wawel Castle, this winner of a 2020 World Luxury Restaurant Award serves exquisite cuisine and excellent wine in a cozy atmosphere.
Kanonicza 15, Old Town
$$$$
Garden Restaurant
The Garden Restaurant charms guests with unforgettable flavors, excellent wines and a choice of seating in the courtyard garden or indoors by the fireplace. Start the day with an expansive Swedish buffet breakfast.
Art & Garden Residence, Krowoderska 71
$$$
Zielona Kuchnia
A half-mile from Old Town, this clandestine garden restaurant serves contemporary Polish and European cuisine along with vegetarian, vegan and gluten-free options. Try the homemade herb gnocchi with goat cheese.
Ambrożego Grabowskiego 8, Piasek
$$$
INFO TO GO
Three bus lines (208, 209 and 252) also connect the airport with the city in 50 minutes. Departure times are listed in the arrivals terminal. Purchase tickets at ticket machines at the bus stop or in the arrivals terminal (both by card) or from the bus driver (by cash only); a one-way ticket costs about $1.50. Travelers also can hire a rental car or book a private bus or taxi in advance via the airport's website.
JUST THE FACTS
Time zone: GMT +2
Phone code: Country code: 48 City code: 12
Currency: Polish złoty
Key industries: Agriculture, manufacturing, energy, information and communication technology, tourism
COMING AND GOING
U.S. citizens with a passport valid for at least six months do not need a visa to enter Poland for stays of less than 90 days.
OFFICIAL LANGUAGE
Polish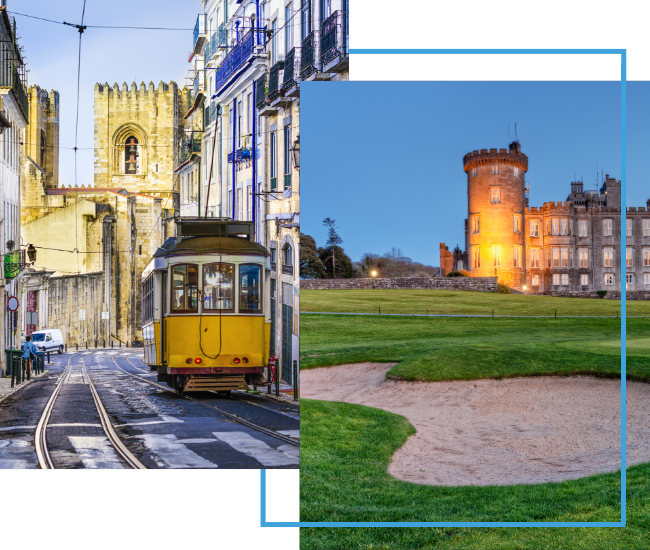 FX Excursions
FX Excursions offers the chance for once-in-a-lifetime experiences in destinations around the world.
Explore Excursions
Think of Tokyo and your mind may wander to the neon signs and bustling crowds of Shibuya and Shinjuku, or the tranquility of the Meiji Jingu shrine, but this huge city offers much to those who explore away from the main tourist areas.
Sponsored Content
The Islands of Tahiti offer a range of captivating activities for travelers with diverse interests, from hiking to breathtaking waterfalls, riding horses on secluded beaches; swimming with sharks; or immersing in Polynesian culture through traditional dance, music and art. For watersports enthusiasts, the crystal-clear lagoons offer exhilarating experiences like surfing, kiteboarding and paddleboarding. And if you're looking to relax, the pristine beaches, overwater bungalows and tropical sun offer the perfect setting. With 118 islands and atolls to explore, island hopping is an excellent way to experience the full diversity of The Islands of Tahiti. With its blend of adventure, culture and relaxation, The Islands of Tahiti offer a truly unique travel experience.
Automotive museums of all sizes will always capture the imaginations of car and racing aficionados. However, the best deliver a lot of substance beyond the machine itself. Some place an emphasis on science and technology or history, while others display iconic cars from film and television. Museums established and operated by the world's top automakers (think Mercedes, BMW, Audi and Porsche in Germany, and Toyota, Honda and Nissan in Japan) have built-in followings.