Name: Joe Berger
Title: President, Americas
Company, city: Hilton; McLean, Va.
Number of employees: 165,000 worldwide and 65,000 in the Americas
Recent project: We recently opened Conrad Chicago on the Magnificent Mile and will open the Waldorf Astoria Beverly Hills this June, the first new-build Waldorf Astoria on the West Coast.
First job: I began my hospitality career as a bellman at the Marriott Hotel at Dulles International Airport.
Little-known fact about you: You would never know it by my personality, but I am a highly introverted person.
Your Business
What innovations/initiatives do you foresee in the industry over the next years?
Mobile phones will continue to lead the way for innovation in the travel industry, making way for great opportunities for the Hilton app. You can make your reservation, pick and view your room, check in and use your smartphone as your key. We continue to add features like restaurant recommendations, reservations and Uber connections, all tied in with Hilton Honors. But no matter how far innovations go, we are still in the people business; technology only frees up time for our hoteliers to spend more effort delivering hospitality. Our goal is to be the most hospitable company in the world.
Best career advice you've received: Be curious about everything you do. "Look under the hood" and try to understand what makes things work.
What advice would you give someone starting out in the field? It's a people business, and the most important asset is the people who work for you. I try to do a better job making my team feel like they are part of a family and a community, making sure they understand how difficult travel can be at times and that we are there to help.
Joe Berger as a Traveler
Favorite travel memory or story: When I took my family on a three-week safari trip to Tanzania and Kenya, we stayed in a diverse range of accommodations from 5-star hotels to tented camps so we would encounter different experiences in a good cross-section of lodging.
One travel tip you cannot live without: I rely on the Flightboard app, which helps me manage flights and lets me know when my arriving connection will be available.
Best advice for business travelers: Every business traveler needs to have our Hilton app. Hilton Honors is like a club, and we are creating innovative ways for guests to use points, including cash for bookings and using points to purchase on amazon.com.
About Hilton
What is Hilton Management Services?
Hilton Management Services is Hilton's management company. What separates us from others is our understanding of running hotels from 2,800 rooms to 100. A key advantage is our Hilton culture, recognized as one of the leading corporate cultures in the world. Among recent awards/accolades, Hilton was included in Fortune 100's Best Companies to Work For list last year and in 2017. The environment we create for our team members translates into the environment we provide for our guests — happy team members make for happy customers and hotel owners.
Tell our readers about openings in the coming year.
We have Conrad hotels slated for Cartagena, Colombia; San Luis Potosi, Mexico (the first Conrad in Mexico); Fort Lauderdale, Fla.; and the Hilton Rio de Janeiro Copacabana in Brazil (the 100th Hilton in Latin America). Tapestry Collection by Hilton, our 14th brand, just launched this year on the success of Curio, which falls under the upper-upscale category; Tapestry is geared toward the upscale segment. The collection includes hotels with an "essence of place," properties where guests know they will receive an independent hotel experience while still receiving the benefits of Hilton's affiliation.
What can travelers anticipate from the brand?
We believe in organic growth; we need to be where our customers want the brands. We offer a network of quality brands available at various price points and "stays" based on whether our customer is attending a soccer trip with family or a trip of a lifetime to one of our iconic hotels. A loyalty program that answers needs on an immediate basis supports it all.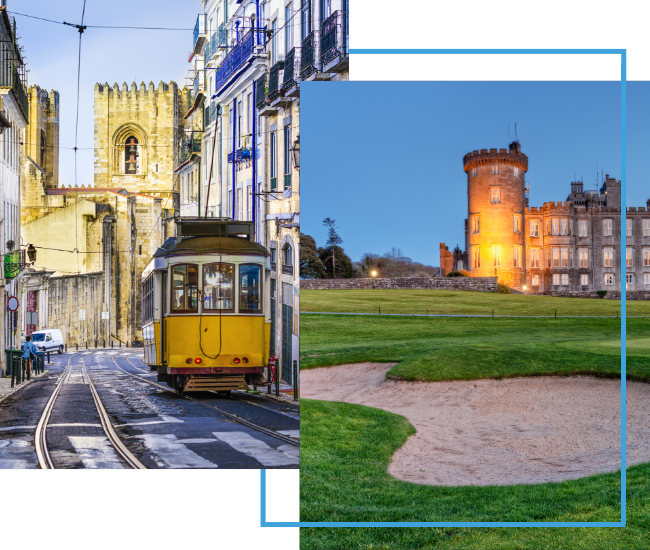 FX Excursions
FX Excursions offers the chance for once-in-a-lifetime experiences in destinations around the world.
Explore Excursions
Less than five years ago the world's first hybrid cruise ship, Hurtigruten Expeditions' MS Roald Amundsen, set sail for Antarctica in November 2019 with 450 passengers. The battery-hybrid-powered ship, named for the first man to cross the continent and reach the South Pole, was built specifically for voyages in polar waters. Its battery-hybrid power reduces the ship's consumption and CO2 emissions by 20 percent compared to equally sized ships.
Sponsored Content
Don't risk losing all the money you've spent if you must cancel your trip at the last minute. Allianz Travel Insurance can give you:
A few months ago, I flew Polaris business class on a United flight from Dulles (IAD) to Paris (CDG). It was only when I got to my hotel in Paris I realized that I didn't have my iPad or its bag or accessories. Since I had been working on it in the restaurant in the Polaris lounge and then went directly to the gate, I knew I either left it propped up on my table when I packed up or in my business-class seat. But what was the best method to alert the airline about my careless mishap and (hopefully) retrieve it? With spotty data and WiFi, searching for information on my phone was frustrating and slow. Here's what I learned from the anxiety-inducing experience (and unexpected ending) about what to do if you leave something behind on your flight: