Name: Jason Cho
Title: Vice president and director, marketing and sales
Company, city: Hotel Lotte Co., Ltd.; Seoul, South Korea
Number of employees: About 120 globally
Recent project: Last June we opened Lotte Hotel Guam, with 222 guestrooms providing much-needed accommodations in Guam.
First job: Front desk clerk, Lotte Hotel Seoul
Little-known fact about you: I mastered my proficiency in English and Japanese, but it seems there is no end to the desire to learn a new language. I want to study Spanish and Chinese and surprise the people around me.
Your Business
Essential business philosophy: A little difference makes a big difference. When a doorman opens the door of a guest's car, one person does it elegantly with a caring heart and another opens it without care, repeating a daily job. Only the person who knows the value of such a small difference will go far in the hospitality industry.
Best way to keep a competitive edge: Advanced preparation: If you prepare ahead, there is no need to rush. Regular management: Most of the issues arising in a hotel are repetitive; be aware of the regular occurrences. Indicator management: Record everything in numerical data so there is no void in operations.
Yardstick of success: Show warmth and honesty to employees and guests. Service is ultimately delivered by people. Employees cannot provide caring services without individual motivation. My goal is to convey our sincerity to guests so they want to return.
Jason Cho as a Traveler
What is the most important item you take when traveling? iPad
How do you spend your time on board? A bit of work
What is your favorite restaurant in the world? Les Menus par Pierre Gagnaire, Lotte Hotel Moscow
What is your favorite destination in the world? Moscow
About Hotel Lotte Co., Ltd.
How do you incorporate South Korean culture into your properties?
What sets us apart is Korean-style service that comes from the heart. Koreans are renowned for their hospitable nature and politeness. We treat each guest like family with warmth and sincerity. Practicing this unique philosophy overseas also proves successful. At Lotte Hotel Moscow, for example, guests are pleasantly surprised with the staff's friendly smile and Korean greeting (bowing with hands folded) and are pampered with attentive services and opulent facilities. As a result, 50 percent return for the experience.
What can business travelers expect at a Lotte Hotel?
Foreign guests are attracted by our Asian hospitality, emphasizing jeong, a special display of affection in Korean culture that goes beyond love and loyalty.
Lotte also provides unrivaled facilities. Rooms feature modern and sophisticated design. The business center and lounge serve the needs of business guests, and services such as secretarial assistance and translation are available. Guests can unwind at the newly renovated fitness center and spa. Lotte Hotel is also known for its excellent restaurants. Pierre Gagnaire à Séoul at Lotte Hotel Seoul is the only restaurant in Korea operated by a three-Michelin-starred chef. All 10 domestic hotels, strategically located in the central district of Seoul, Busan, Daejeon, Ulsan and Jeju, offer optimal venues for international conferences.
What are the future plans for brand expansion?
With 35 years of hospitality service, Lotte Hotel is the mecca of Korea's hospitality industry, on track to become a leading global hotel chain with five hotels in Russia, Vietnam, Uzbekistan and Guam.
Lotte City Hotels in Ulsan, Janggyo and Myeongdong will open in 2015. New 6-star luxury hotels are scheduled in Jamsil Lotte World Tower and Busan Lotte Town, plus Shenyang, China, and Myanmar by 2017. Setting a goal to become one of the top three hotel brands in Asia by 2018, we plan to operate 40 hotels offering more than 8,000 rooms.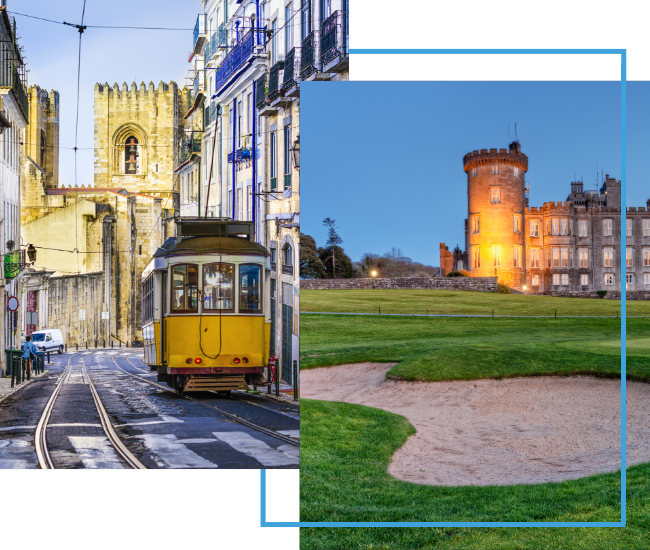 FX Excursions
FX Excursions offers the chance for once-in-a-lifetime experiences in destinations around the world.
Explore Excursions
Less than five years ago the world's first hybrid cruise ship, Hurtigruten Expeditions' MS Roald Amundsen, set sail for Antarctica in November 2019 with 450 passengers. The battery-hybrid-powered ship, named for the first man to cross the continent and reach the South Pole, was built specifically for voyages in polar waters. Its battery-hybrid power reduces the ship's consumption and CO2 emissions by 20 percent compared to equally sized ships.
Sponsored Content
Many small- and medium-sized businesses face time and budget constraints when organizing corporate hotel travel for employees. To address this problem, IHG® Business Edge emerged as a cost-free business travel solution for small- to medium-sized enterprises, offering travel managers exclusive access to enticing perks, handpicked educational resources and comprehensive company travel metrics. IHG Business Edge connects our loyal customers to our portfolio of 5,800 hotels and resorts across 18 brands in more than 100 countries.
A few months ago, I flew Polaris business class on a United flight from Dulles (IAD) to Paris (CDG). It was only when I got to my hotel in Paris I realized that I didn't have my iPad or its bag or accessories. Since I had been working on it in the restaurant in the Polaris lounge and then went directly to the gate, I knew I either left it propped up on my table when I packed up or in my business-class seat. But what was the best method to alert the airline about my careless mishap and (hopefully) retrieve it? With spotty data and WiFi, searching for information on my phone was frustrating and slow. Here's what I learned from the anxiety-inducing experience (and unexpected ending) about what to do if you leave something behind on your flight: