Name: Janelle Anderson
Title: Vice president, global marketing
Company, city: American Airlines; Fort Worth, Texas
Number of employees: 100 people on AA's marketing team and 130,000 worldwide
Recent project: Developing AA's Flagship program as the only domestic airline with a truly first-class product
First job: I was a swimmer in college, so my first job as a lifeguard in Cambridge, Minnesota, was an easy choice.
Little-known fact about you: In college I minored in English and theology, which taught me how to think broadly and from different points of view.
Your Business
What innovations/initiatives do you foresee in the industry over the next years? Personalization will be an expanding expectation for travelers, bringing in more segmentation of products and differentiated choices. American began offering more choices, like Flagship First and choices to upgrade the economy experience with premium economy.
Best career advice you've received: The first day of my corporate career, right out of college, the senior vice president said, "Come to work every day and try to hit it out of the park." You will swing and miss, but you will also hit it out of the park more than others by trying.
What advice would you give someone starting out in the field? There is a lot to learn in the travel industry, as it's always changing and moving. Don't be afraid to challenge the status quo and dream big.
Janelle Anderson as a Traveler
Favorite travel memory or story: Scuba diving in Bora Bora, French Polynesia, was the most memorable. I remember the absolute delight of flying in over the water and seeing the spectacular colors. This was a once-in-a-lifetime trip for us.
One travel tip you cannot live without: When you travel with your family, create an end-to-end experience. Don't wait until you get there to plan, but start from your flight onward — especially if you can share the Flagship or premium experience with them.
Best advice for business travelers: Invest in the experience. Using the Admirals Club or premium cabin will offer a seamless trip, and the experienced crew is first to help and offer solutions in any event.
About American Airlines
With AA's recent schedule enhancements, what can travelers anticipate from the airline in the new year? With new routes in 2019, we will add some really interesting international destinations like Berlin, Bologna and Croatia. Domestically, we want to engage our hubs and surrounding cities like Flagstaff, Burbank, Kalispell and Santa Rosa to offer more services. We spent $3 billion over the last few years to enhance the customer experience, including high-speed satellite WiFi. By the end of 2019 our mainline domestic fleet will have satellite WiFi and live TV. Every seat will have an electrical outlet — that's 86,000 seats!
For our health and wellness campaign, we partnered with Calm to create a custom relaxation channel for travelers to use in flight, along with continuing to offer Casper sleep products to our premium cabins. We will continue our Flagship Lounge and Flagship First Dining expansion, with Dallas/Fort Worth's lounge opening next, and continuing to update our Admirals Club lounges throughout the network to give our travelers a consistent experience.
Tell us about American's menu enhancements across all cabins for the onboard cuisine. In December we launched a partnership with Zoës Kitchen to offer lighter and fresher menu options in the main cabin. In our premium cabin we always update our menus with guidance from well-known chefs to help with fine-dining meal planning and executing it at 35,000 feet. We continue our Bobby Stuckey wine program throughout 2019 both on board and in the lounges, especially with our multiple wins for Global Traveler's Wines on the Wing survey. Bobby Stuckey will also launch an exclusive label for American Airlines, available in the Admirals Club.
What can travelers expect from the whole flight experience in American's premium cabins? It is a private, seamless experience from Flagship First Check-In, front-of-the-line security screening and entering into our Flagship Lounge and Flagship First Dining. Our in-air goal is to give you comfort, wellness and connectivity — we're also bringing high-end Bang&Olufsen headsets on board for premium cabins. For connectivity, we have options from a large curated set of movies and music, live TV and high-speed WiFi. The future is exciting at American.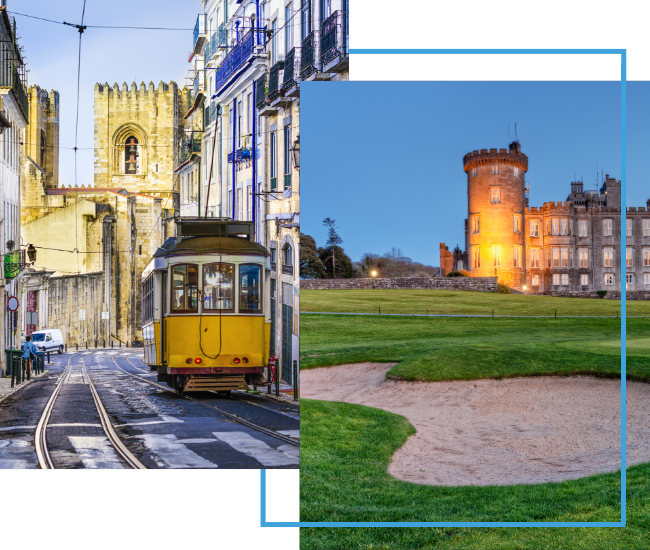 FX Excursions
FX Excursions offers the chance for once-in-a-lifetime experiences in destinations around the world.
Explore Excursions
Less than five years ago the world's first hybrid cruise ship, Hurtigruten Expeditions' MS Roald Amundsen, set sail for Antarctica in November 2019 with 450 passengers. The battery-hybrid-powered ship, named for the first man to cross the continent and reach the South Pole, was built specifically for voyages in polar waters. Its battery-hybrid power reduces the ship's consumption and CO2 emissions by 20 percent compared to equally sized ships.
Sponsored Content
Exclusive Sailing with Global Traveler
A few months ago, I flew Polaris business class on a United flight from Dulles (IAD) to Paris (CDG). It was only when I got to my hotel in Paris I realized that I didn't have my iPad or its bag or accessories. Since I had been working on it in the restaurant in the Polaris lounge and then went directly to the gate, I knew I either left it propped up on my table when I packed up or in my business-class seat. But what was the best method to alert the airline about my careless mishap and (hopefully) retrieve it? With spotty data and WiFi, searching for information on my phone was frustrating and slow. Here's what I learned from the anxiety-inducing experience (and unexpected ending) about what to do if you leave something behind on your flight: