Like a hazy concept from a romance novel, the impossibly sublime Maldives appears in the imagination as a tropical paradise: bone-white sand, palm trees, gin-clear water the color of Delft pottery, marine life galore from manta rays to whale sharks, coral reefs, and pampering resorts with suites straddling the water. The destination's reality not only lives up to such fantastical visions but surpasses them. Far-flung in the Indian Ocean, southwest of Sri Lanka and India, the archipelagic nation, Asia's smallest country, stretches out for 541 oceanic miles, composed of nearly 2,000 islands and 26 atolls. Needless to say, it takes a long haul to arrive, one fraught with anxiety that perhaps it won't be on par with the hype. Never fear. The Maldives won't disappoint. It's a love-at-first-sight vacation spot, no matter which of its more than 100 eye-popping hotels you've chosen as your home.
But how to choose? With a preponderance of extravagant resorts, many occupying their own island, the Maldives mollycoddles like no other location. Defined by over-the-top amenities, fanciful luxuries, grandiose niceties, unexpected architectural treats and simply jaw-dropping largesse, each hideaway manages to contrast with glorious nature. Each attribute competes for your attention. Should you snorkel today or simply lounge about in your underwater suite? Should you watch the sunset or lie in bed, your retractable roof opened to the sky and the stars? Should you go out on a boat to swim with dolphins or hide away in the spa? Such dilemmas!
Ready to go? Let's dive into some mind-blowing spots that fit the bill.
A 30-minute seaplane ride from the Maldives' Velana Inter- national Airport, Conrad Maldives Rangali Island bestrides two islands. This classic Maldivian haven swiftly gained fame for its island-like Muraka Suite, a multimillion-dollar bi-level villa which features an underwater master bedroom with 180-degree panoramic windows that showcase the sea and its myriad creatures. Up a spiral staircase, more luxury awaits with a gym, dining room, living room, two more bedrooms, a security outpost and spacious deck plus infinity pool … all under the watchful eye of a butler and private chef. Offering a range of customized activities from cooking classes to whale shark adventures and night snorkeling, this resort shines as a family favorite.
Ultra-luxurious and exceedingly eco-conscious Soneva Jani, a lavish overwater villa resort in the unspoiled and remote Noonu Atoll, boasts some of the world's largest overwater villas and also some of the most whimsical. Imagine a retractable roof over the master bed. Opening to the touch of a bedside button, it also closes automatically when it senses rain. For your inner child (or actual brood), many villas feature playful waterslides that run from the roof into the lagoon. Surfing, diving and outings such as the Private Astronomical Dinner Cruise for star gazing ensure you'll head home with long-lasting memories.
One&Only Reethi Rah occupies one of the largest islands in North Malé Atoll. With the show-stopping three-bedroom Grand Sunset Residence, a domain of more than 22,800 square feet of space that can accommodate up to 10 guests in three bedrooms, this other- wise all-suite resort keeps ocean lovers happy on 12 perfect beaches. Eat dinner in a treehouse where tables await, enwrapped by leafy limbs, ideally poised for sunset watching. Or for super-private dining, get lost in the Hideaway, a secluded bamboo gazebo set among the island's tropical trees and fragrant flowers. Kayak, windsurf, spa, take a chartered cruise or enjoy a romantic breakfast on a catamaran.
LODGING
Conrad Maldives Rangali Island
On two islands, this stellar, recently refurbished Maldivian resort fea- tures villas and suites above the water and in the gardens, as well as the acclaimed underwater villa, The Muraka.
Rangali Island, Alifu Dhaalu Atoll
$$$$$
One&Only Reethi Rah
A stylish enclave, this resort tempts with beach villas, water villas and exclusive residences on one of the nation's biggest islands. A water sports idyll, it caters as much to families as honeymoon- ers.
Reethi Rah, North Malé Atoll
$$$$$
Soneva Jani
A Maldivian sanctuary of tranquility surrounded by lagoons, the resort can be reached by speedboat from the airport. Sustainably focused and design-savvy, it defines bare- foot elegance.
Medhufaru Island, Manadhoo
$$$$$
DINING
Fanditha Restaurant & Bar
Enjoy a truly relaxed experience and immerse in Middle Eastern cuisine at this casual, beach-sited restaurant and bar hidden on the northern tip of the island.
One&Only Reethi Rah, Reethi Rah, North Malé Atoll
$$$$$
Ithaa Undersea Restaurant
Submerged 16 feet below the ocean's surface at Conrad Maldives, the world's first undersea restau- rant offers panoramic coral garden views. Fusion cuisine and fine wines await.
Conrad Maldives Rangali Island, Rangali Island, Alifu Dhaalu Atoll
$$$$$
Overseas by Mathias Dahlgren
At Soneva Jani, from the imagi- nation of Swedish chef Mathias Dahlgren, this plant-based and pescatarian hot spot celebrates organic produce and the sea.
Soneva Jani, Medhufaru Island, Manadhoo
$$$$$
INFO TO GO
About 40 international and domestic flights arrive each day from around the world at Velana International Airport on the man-made island of Hulhulé. On Hulhulé visitors board seaplanes, charter planes or water taxis (often speedboats or private yachts) to reach their resorts. Most resorts will arrange for this service at the time of accommodation booking to ensure seamless airport transfers.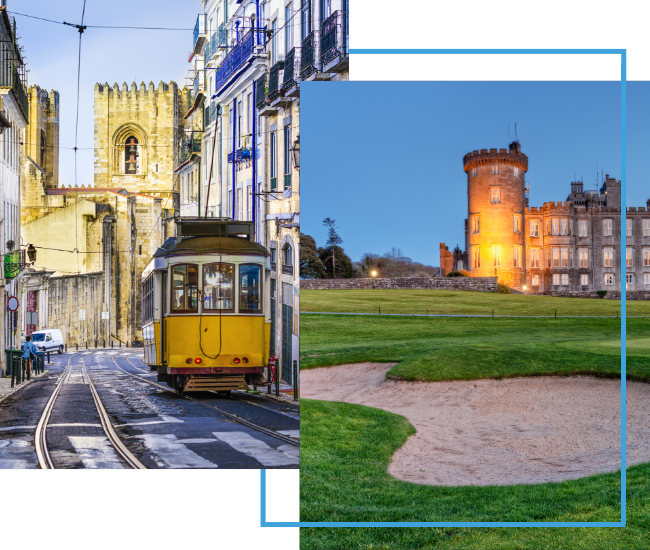 FX Excursions
FX Excursions offers the chance for once-in-a-lifetime experiences in destinations around the world.
Explore Excursions
In addition to intimate settings, smaller staff-to-passenger ratios, and personalized food and beverage options, river cruises have the advantage of providing a deeper dive into a region's culture, food and history. The Rhine, Rhône and Danube in Europe and the Mississippi River and St. Lawrence in North America have much to offer travelers with their itineraries, tying together beloved cities and lesser-known destinations along their routes.
Sponsored Content
The Saronic or Argo Saronic Islands of Greece call travelers to explore its seven small islands and islets brimming with history, natural sites and more. With most easily accessible by boat, the islands' proximity to ports of Athens make the Saronic Islands an ideal destination for those preferring shorter boat rides. In fact, trips from Athens ports to the islands take only between 10 minutes and two hours, depending on the island you choose, making them perfect for day or weekend trips. From Piraeus port, you can access Hydra, Spetses, Aegina and Poros directly. Come explore these stunning islands with us and find the inspiration to plan your next trip to these islands. Hydra Hydra town curves around a slope overlooking the Argosaronic Gulf like an amphitheater and is considered one of the most romantic destinations in Greece. Most unique to the island is its lack of vehicles. People on the island get around on mules and donkeys as well as water taxis, making for a peaceful and laid-back day. Hydra lies a two-hour ferry ride from Piraeus port in Athens.
With the holidays right around the corner, travelers are preparing for holiday travels. For those looking for a last-minute getaway filled with holiday cheer, consider Croatia. With a variety of winter activities perfect for travelers and locals alike, the Christmas countdown in Croatia is in full swing. Leading up to Christmas, Advent in Croatia makes it even more worth your while to visit the country with free winter incentives. If you plan on visiting Croatia, here are five cities going all out for the holiday season: