THE BASICS
Name: Jeff Guaracino
Title: President and CEO
Company, city: Visit Philadelphia; Philadelphia, Pennsylvania
First job: KYW News Radio
Where to next: Puerto Vallarta is my next trip; I love the city. Elizabeth Taylor and Richard Burton had homes across from each other where they could pass undetected.
A LITTLE BIT MORE
What actor or actress would play you in a movie of your life?
Angelina Jolie. I am trying to be a little funny here, but I actually admire her as a great humanitarian, and she believes in diversity.
What would you be doing professionally if you weren't in your current industry?
A journalist. I have written two books, and for years I wrote the "Expert Tips for Better Travel" column in an LGBTQ+ publication. I always register with the State Department when I travel; they have a lot of services you can utilize.
What is your favorite book, movie or television show?
Auntie Mame is one of my favorite movies — the one with Rosalind Russell, of course.
What historical figure, dead or alive, would you love to have dinner with?
Michelle Obama. I read her book; she redefined almost everything in her life and broke through a lot of stereotypes. She stood up to racism and homophobia, which are still very much alive.
THE BUSINESS
What is your most recent project, and what was the inspiration behind it?
Renaming Philadelphia as the City of Sisterly Love in honor of the 100th anniversary of the 19th Amendment. It allows us to tap into the power of women travelers, GenX and Boomers.
What is your favorite aspect of the job?
Interacting and celebrating with the different communities and people I meet in a week, a day or the year. We are also excited about our association with the James Beard Foundation and the Philadelphia restaurants that have been awarded.
What's the biggest business risk you've ever taken?
I launched "DO AC" in Atlantic City after years of decline. Superstorm Sandy hit two months later, and we had to endure the loss of casinos, but it all paid off.
Who is someone you admire professionally in the travel industry?
The late Kevin Mosher was one of the people who started LGBTQ+ charter travel. He had his own business as an entrepreneur, and he believed travel could make the world a better place. Travel helps you to better understand yourself and other people.
AS A TRAVELER
Tell us about a travel nightmare: It is always a nightmare if you arrive and your luggage doesn't.
Share a comical travel experience: I remember running through an airport with my friend who was delayed in joining us on a European vacation. He got to Venice and all his luggage was still missing. We were running to catch a clipper ship. We were looking for clothes and nothing was cheap. We ended up donating some of our clothing for him; it all worked out in the end.
What is your preferred method of travel — planes, trains, automobiles, cruise ships — and why? Pretty much anything but cars.
What has been the best example of customer service you've experienced during your travels? A woman named Monica in Buenos Aires overheard me and a friend there on business trying to figure out what to do. She took us to the orchestra that night. She knew all the ins and outs, and it was cool. She got us into a box at Teatro Colón. It was unbelievable and beautiful. Monica was connected, and we never saw her again.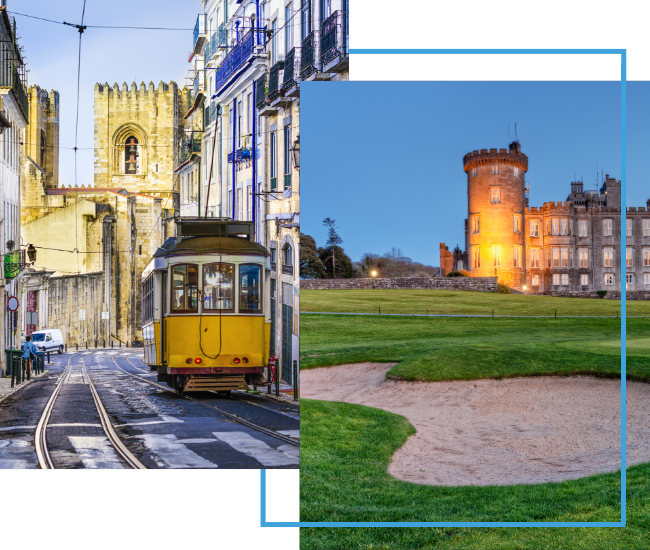 FX Excursions
FX Excursions offers the chance for once-in-a-lifetime experiences in destinations around the world.
Explore Excursions
The Perelman Performing Arts Center (PAC NYC), the cultural cornerstone and final public element of the World Trade Center site, opened this September.  The new performing arts center in Lower Manhattan provides a dynamic home for the arts, serving audiences and creators through flexible venues enabling the facility to embrace wide-ranging artistic programs.
Sponsored Content
The Islands of Tahiti are among the most beautiful and sought-after vacation destinations in the world. The endless images of overwater bungalows with Bora Bora's majestic peak towering over waters of every shade of blue have an intrinsic pull. But with 118 islands and atolls to explore, there is so much more to this spectacular region of the Pacific.
Whether you call secondhand fashion treasure troves "thrift stores," "fripperies," "charity shops," "vintage boutiques" or something else, shifting the paradigm from "old clothes" to "new finds," you may find the best, most conversation-starting souvenirs inside these shops and neighborhoods located in the world's most fashionable cities and a few unexpected places.