Q&A WITH ERICH MARTIN, ASSISTANT EDITOR
In our November issue, assistant editor Erich Martin discussed the myriad cruising options available for all levels of travelers and interests. This brought up the concept of themed cruises, which begged the question: Have you ever taken a themed cruise? A few readers wrote in with responses:
Yes, I've been on a Disney Cruise with friends and our kids; it doesn't get much more themed than that.
JASON REEDS, via email
We were on a Disney Cruise over Halloween, which was fun!
REBECCA ANTOF, via email
FAVORITE CITY FOR ART MUSEUMS
In our Oct. 30 issue of eFlyer USA, we discussed the opening of a
new art museum in Boston. This news inspired an avid reader and traveler to write in:
My favorite is the Uffizi, Americana and Pitti Palace art museums in Florence. I also love both the Louvre in Paris, with Napoleon's Coronation by Louis David, and [the] Rijksmuseum in Amsterdam. I'm a big fan of Rembrandt.
GREGORY W. HAMILTON, via email
CORRECTION CORNER
In our July 22 issue of eFlyer USA, we covered the then-recent news that Delta Air Lines would be eliminating sport equipment fees on flights. One reader had a recent experience with sporting equipment and wrote in with a correction:
Delta Air Lines did not kill the fee to fly your bike. The $150 each-way fee for a bicycle is still being charged. The carefully worded press release notes it is no longer charged on flights booked after the date of the press release. This was upsetting to find out when I went to check my bike case Oct. 17 on a flight from Minneapolis to Phoenix.
CINDY BRADEHOFT, via email
AIRLINE WATER SAFETY
In our Nov. 12 issue of eFlyer USA, we shared a recent report deeming airline water unsafe and of poor quality. A few readers wrote in:
I only drink bottled water because I am aware airline water is not safe. I'm always angry American Airlines has about three to six large bottles per flight from JFK to LAX. Delta Air Lines used to offer the teeny bottles. As for coffee, I thought boiled water was safe; now, I'm doubtful.
IRVINA LEW, via email
This is really obvious. Of course the water is stagnant and unclean, but it's so convenient and a real shame for travelers. I always travel with a water bottle, but I don't always have time to fill up in the airport or find a clean water fountain. Really disappointing, but not shocking.
ANGELA WEISS, via email
I thought everyone knew this! Airline water is filthy. Don't even drink the coffee if you can avoid it; the water doesn't actually boil.
ROSS FARTHINGTON, via email
BACK ON THE TOILETRIES …
We've covered in several newsletters that hotel chains are opting to ditch small, single-use plastic toiletries in hotels and switching to bulk options to reduce waste (most recently Hyatt's decision in our Nov. 19 eFlyer USA). Readers have written in with their thoughts:
Yes, I do think it is another step in saving our environment. However, I do have one question based on what I have seen at other chains so far. How are they going to secure these large containers from intrusion? In today's everything-goes environment, it is only a matter of time until someone drops contaminants in the containers to harm an unsuspecting user. As a result, I have started to again carry my own miniature toiletries.
JOHN BAILY, via email
It's the best move these hotels can make. Such a waste! I take the small toiletries, too, love those little things, but I don't need a restock every day. I have long hair, so the bulk option works better for me, anyway.
RITA VENTON, via email
I am going to miss these miniatures, but it makes sense. Much more economical and eco-friendly.
JONATHAN LAGGERO, via email
BEST AIRLINES TO FLY IN 2020
In our Dec. 3 issue of eFlyer USA, we announced a list of best airlines to fly in 2020, according to AirlineRatings.com. A few readers wrote in with opinions of their own:
I love JetBlue. Every flight out of JFK is so easy and convenient.
ASHLEY WELLS, via email
I know a lot of people who like Delta Air Lines, but I don't get it, and its policy on pit bulls is a little dated.
ANTHONY MILLER, via email
I'm so glad to see Air New Zealand on this list! It has the friendliest staff and really professional, efficient service. Always a pleasure flying this carrier!
TODD JEFFRIS, via email
Q&A WITH MARY MELNICK, SOCIAL MEDIA & EDITORIAL COORDINATOR
With the winter months rolling in, there are bound to be delays and flight cancellations at airports, leaving thousands of people stuck. I remember one of my flights being delayed for about five hours, and my brother and I just couldn't figure out how to make the time pass.
How do you pass the time during a flight delay?
Email us: [email protected]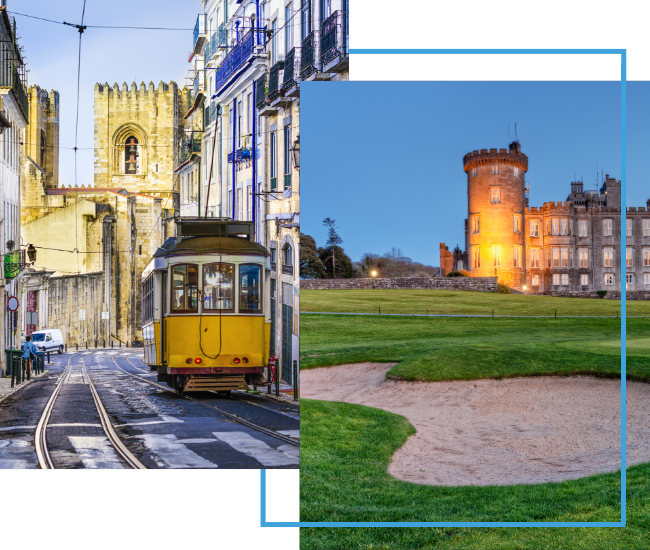 FX Excursions
FX Excursions offers the chance for once-in-a-lifetime experiences in destinations around the world.
Explore Excursions
In addition to intimate settings, smaller staff-to-passenger ratios, and personalized food and beverage options, river cruises have the advantage of providing a deeper dive into a region's culture, food and history. The Rhine, Rhône and Danube in Europe and the Mississippi River and St. Lawrence in North America have much to offer travelers with their itineraries, tying together beloved cities and lesser-known destinations along their routes.
Sponsored Content
Embracing a life well lived often means embracing a life well-traveled. Every journey becomes a canvas for experiences that shape our lives and at the heart of every adventure lies the indispensable companion: quality luggage.
With the holidays right around the corner, travelers are preparing for holiday travels. For those looking for a last-minute getaway filled with holiday cheer, consider Croatia. With a variety of winter activities perfect for travelers and locals alike, the Christmas countdown in Croatia is in full swing. Leading up to Christmas, Advent in Croatia makes it even more worth your while to visit the country with free winter incentives. If you plan on visiting Croatia, here are five cities going all out for the holiday season: