I have associated Monaco with glamour, elegance and beauty since I was a girl, when Grace Kelly married Prince Ranier in 1956. I still do, especially after my recent three-night stay at Hôtel de Paris Monte Carlo. In 1863, The Monte Carlo Société de Bains de Mer was born and charged with building a casino and luring gamblers. Architects transformed an olive and lemon grove-studded plateau perched above the sea to build the casino. In 1864, Hôtel de Paris opened to house guests in an appropriately lavish refuge, with high, arched ceilings; grand chandeliers; a marble colonnade; and formal salons.
In 2019, I had the chance to see the results of the hotel's four-year, $280-million facelift. The exquisite architectural details in the lobby were refreshed. Lighter, more contemporary furnishings were added and the incredibly lush floral centerpiece remained, providing an alluring photo backdrop with purple orchids. Along with structural and high-tech improvements and redecoration, the hotel added a 7,200-square-foot, tree-studded inner garden. The property also updated the two-bedroom Princess Grace suite and opened the 5,600-square-foot Prince Rainier III penthouse suite with its 32-foot infinity pool.
Recently, en route to our light and serene room, we noticed stunning, sculptural bronze tables in the elevator lobbies and appealing corridor carpets. Inside, the entry hall housed well-designed built-ins (drawers, safe, refrigerator, coffee and tea makers) opposite a long, open closet/dressing room (with monogramed satin slippers and plush robes) and the water closet.
In the bedroom, French doors open to a balcony viewing the casino and the Mediterranean, and a sliding door reveals the marble bathroom, with its deep tub, glass-walled shower and double sinks. It felt spacious, even with a desk, TV, bureau, chaise lounge and an Empire couch at the foot of the bed.
We dined at Le Louis XV Alain Ducasse at Hôtel de Paris Monte-Carlo, where restaurant manager Claire Sonnet, recently presented with a Michelin Service Award in 2023, greeted us at the host table near the statue of King Louis XV in the lobby. The dining room still retains its Versailles-inspired mirrors, gilded walls, tall windows, Baroque-like molding and domed circular ceiling painted with cherubs and images of Madame Pompadour and Madame du Barry. Thanks to designers Patrick Jouin and Sanjit Manju, the formal, historic setting has an updated appeal. The lighted ring hanging from four cables attached to the ceiling looks like a diamond necklace; a smartly-planned service hub serves as the centerpiece; and silky soft, cream-colored leather chairs surround tables.
Just a year after being named head chef, Emmanuel Pilon was awarded three Michelin stars in 2023. His seven-course tasting menu integrates artisanal local ingredients and includes paper-thin pâte à pain, a crispy bread decorated with zucchini flowers, and barbajuan, a delicate rendition of Monegasque spinach- and ricotta-stuffed pastries presented on a cushion, like rings at a wedding ceremony. Baby vegetables arrive on a black stone like a still life; the cooked, spiny artichoke is also deep-fried and served with Kristal caviar; the langoustine comes with a circle of thinly sliced, charred red radishes; and blue lobster is accompanied by fat white asparagus.
Two sleek two-story black carts transport cheeses and potted herbs (which the waiter clips with silver scissors). After cheese, after desserts and post-mignardises, the Maître D presents a parting gift from Pastry Chef Sandro Micheli: a raisin-studded, sugar-topped Panettone.
We also lunched at two other restaurants in the hotel: Le Bar Americain, facing windows that view the Casino. At Le Grill, a Michelin 1-star restaurant on the eighth floor, overlooking the entire port, I chose Landes duck Foie Gras confit, a wood-grilled whole fish, with fat asparagus and puffed pommes soufflés (twice-fried potatoes that puff open like a beignet) and a chocolate soufflé.
Pl. du Casino
98000 Monaco
tel 377 98 06 30 00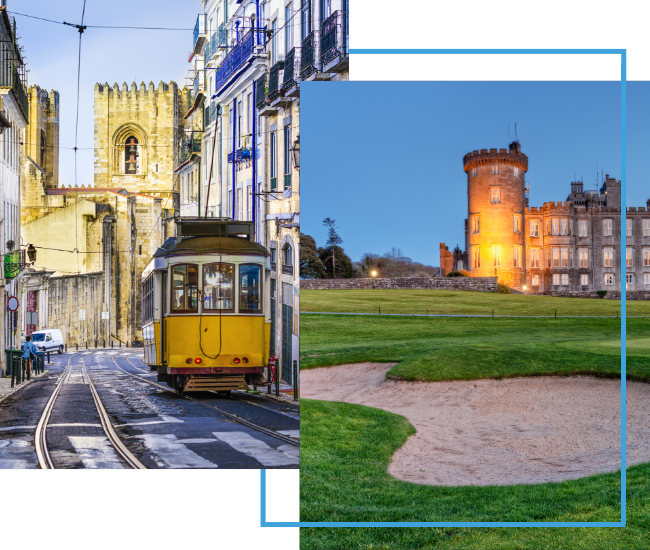 FX Excursions
FX Excursions offers the chance for once-in-a-lifetime experiences in destinations around the world.
Explore Excursions
Red Savannah launched a new series called In the Footsteps of…, which debuts itineraries of well-known figures, the first being Coco Chanel. As Chanel No. 5 celebrates its 102nd anniversary this year, the travel company invites fashion lovers, history enthusiasts and admirers of Coco Chanel to experience the new itinerary, In the Footsteps of Coco Chanel. The experience allows travelers to step into the remarkable life of one of most iconic figures in the fashion world.
Sponsored Content
Don't risk losing all the money you've spent if you must cancel your trip at the last minute. Allianz Travel Insurance can give you:
Mazatlán, Mexico, has long been an attractive home destination for Canadian and American retirees, but, in recent years, young, digital nomads have also discovered the charms of this coastal city, finding inexpensive accommodations, beautiful weather and plenty of bandwidth for working remotely. The laid-back beach scene definitely eases the transition of relocating to Mexico's West Coast.