Name: Heather Geisler
Title: Vice president, Global Brands, Full Service
Company, city: Hyatt; Chicago, Ill.
Number of employees: 110,000 colleagues
Recent project: We recently launched (ANDAZ)RED Cabanas across Andaz hotels in West Hollywood, Mayakoba, Costa Rica, Scottsdale and Maui, with a portion of each cabana booking going directly to support (RED)'s fight to end AIDS. And, for the Hyatt Regency brand, we launched the Portraits of Understanding initiative that brought cancer survivors to the Chicago hotel for empowerment, healing and to help them move on.
First job: I bagged groceries in Chicago at age 15.
Little-known fact about you: I am a yoga devotee.
Your Business
What innovations/initiatives do you foresee in the industry over the next years? I see the most innovation opportunity in the health/wellness space. All hotels do it in different ways; at Hyatt, it's connected to our purpose: We care for people so they can be their best. You may see wellbeing come to life differently at the Hyatt Regency brand than at the Park Hyatt brand. Travelers like to feel a balance while remaining connected. Initiatives like Hyatt's acquisition of Miraval enable us to expand in the health and wellness arena.
Best career advice you've received: Don't boil the ocean. Pick the most impactful things that make the most difference in a rapidly changing industry.
What advice would you give someone starting out in the field? I always tell my teams: Be smart about what you're doing. Focus. We don't have to be as large as long as we have loyal customers. Less is more when it is impactful.
Heather Geisler as a Traveler
Favorite travel memory or story: My parents were public school teachers, so in the summers we took amazing family road trips. I'd been to every state in the country besides two by the time I went to college.
One travel tip you cannot live without: Figure out what you need to stay balanced on the road. I'm a structure person — I do yoga at home, so I always make time for it on the road. Also, always pack flip-flops.
Best advice for business travelers: Again, it's about balance. You are disconnected from work and your family while you travel for business, so carve out time to maintain those connections.
About Hyatt
Tell us about Hyatt's brands.
Differentiating our portfolio is always a priority. We aim to establish relevance for travelers through each brand and the experience it offers, from our luxury Park Hyatt brand to our all-inclusive Hyatt Ziva and Hyatt Zilara brands. Which brand is right for which traveler? It comes down to your type of trip. But the idea of care is prevalent throughout every Hyatt brand, providing the reassurance that no matter which brand you choose, you will receive a high-quality, genuine and trusted experience you've come to know from us.
What can we expect from Hyatt brands in the next five years?
Growth, of course. Select-service hotels continue to be an area of focus. The Hyatt Centric brand is expanding in Latin America. You'll also see more expansion in China across our portfolio. We also want to continue getting better at what we do.
What amenities can premium travelers expect from a stay at Hyatt's more upscale brands?
The Park Hyatt brand provides an exemplary art, food and beverage experience. Its Masters of Food & Wine program offers top-of-the-line experiences. Within the wellness sphere, there's an opportunity to expand our definition and offerings, especially as Miraval and exhale join our portfolio.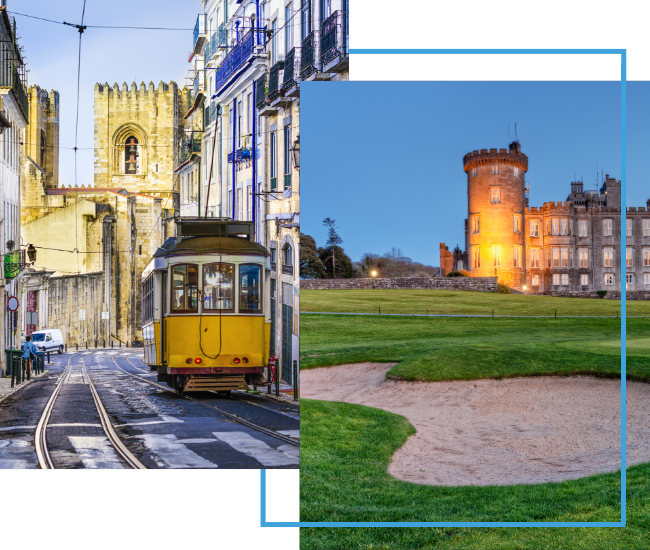 FX Excursions
FX Excursions offers the chance for once-in-a-lifetime experiences in destinations around the world.
Explore Excursions
Less than five years ago the world's first hybrid cruise ship, Hurtigruten Expeditions' MS Roald Amundsen, set sail for Antarctica in November 2019 with 450 passengers. The battery-hybrid-powered ship, named for the first man to cross the continent and reach the South Pole, was built specifically for voyages in polar waters. Its battery-hybrid power reduces the ship's consumption and CO2 emissions by 20 percent compared to equally sized ships.
Sponsored Content
From the moment you step onboard Air Tahiti Nui's Tahitian Dreamliner, you will be transported to The Islands of Tahiti. The French Polynesian carrier considered every detail to awaken its passengers' senses, creating the feeling you are already on the Islands while 30,000 feet in the air.
A few months ago, I flew Polaris business class on a United flight from Dulles (IAD) to Paris (CDG). It was only when I got to my hotel in Paris I realized that I didn't have my iPad or its bag or accessories. Since I had been working on it in the restaurant in the Polaris lounge and then went directly to the gate, I knew I either left it propped up on my table when I packed up or in my business-class seat. But what was the best method to alert the airline about my careless mishap and (hopefully) retrieve it? With spotty data and WiFi, searching for information on my phone was frustrating and slow. Here's what I learned from the anxiety-inducing experience (and unexpected ending) about what to do if you leave something behind on your flight: