Name: Franco Tedeschi
Title: Regional vice president
Company, city: American Airlines; Chicago, Ill.
Number of employees: 120,000 overall for American Airlines and 10,000 strong in Chicago
Recent project: Construction projects at Chicago O'Hare International Airport and the launch of new routes
First job: As a waiter to help pay for college, I served the likes of Telly Savalas and Sofia Loren. I joined flight operations with American Airlines in 1990.
Little-known fact about you: I've lived in 10 places in the United States, Europe and Asia, and I speak four languages; I'll master Japanese before I die.
Your Business
What innovations/initiatives do you foresee in the industry over the next years?
Technology will continue to be ever-present and create a seamless travel experience, so you'll see continued significant investment in this area. At the airline, we innovate through our 17,000-square-foot lounge at ORD and through new aircraft deliveries. We are taking deliveries every five days and will have the youngest fleet in the industry this year.
Best career advice you've received: The bigger the risk, the bigger the reward. Step forward and walk the path others haven't.
What advice would you give someone starting out in the field?
Be willing to keep an open mind. Attract talent and retain talent. It's about the journey. Create an environment where employees want to come to work.
Franco Tedeschi as a Traveler
Favorite travel memory or story: My honeymoon in Tahiti, exploring the small, untouched parts of the islands. We stayed in a hotel based on a recommendation, but it ended up not being everything we anticipated. Imagine my surprise when, five years later, the owner appeared where I was in France.
One travel tip you cannot live without: Only pack what you need; pack light. I cannot travel without my iPad, phone and a car magazine.
Best advice for business travelers: It's all about convenience and ease of passage. Sign up for Global Entry; get an Admirals Club membership.
About American Airlines
What can premium travelers expect from AA's new service to Barcelona?
Our flagship Boeing 787-8 offers lie-flat seats, WiFi capabilities, an extensive media library and convenient departure times, leaving ORD at 10:05 p.m. and BCN at 1:40 p.m. Premium travelers can enjoy the nine-hour, 50-minute flight in ultimate comfort.
Tell our readers about the airline's sponsorship deal with the World Series Champion Chicago Cubs.
Our threeyear partnership is a great way to engage our employees; we host events for them, we go to games, we bring events to the airport. And I must say, the members of the Chicago Cubs are extremely generous with their time. The Cubs are dedicated to the community, and the partnership brings together the airline and the community in a meaningful way.
What other services can travelers look forward to from Chicago and around the United States?
Chicago is an incredibly important market, and we need to have a presence here. This summer we launched 10 new destinations, and we recently opened new gates at O'Hare, the first to open in 20 years. Five new gates are coming in spring 2018. Beyond this growth, expect even more!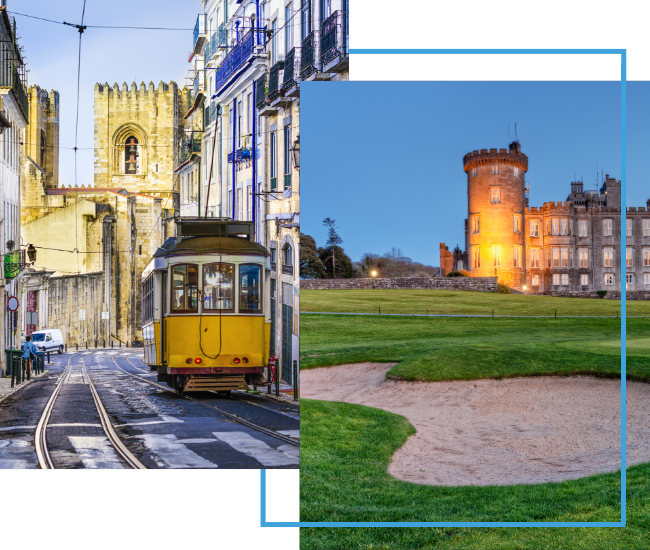 FX Excursions
FX Excursions offers the chance for once-in-a-lifetime experiences in destinations around the world.
Explore Excursions
Less than five years ago the world's first hybrid cruise ship, Hurtigruten Expeditions' MS Roald Amundsen, set sail for Antarctica in November 2019 with 450 passengers. The battery-hybrid-powered ship, named for the first man to cross the continent and reach the South Pole, was built specifically for voyages in polar waters. Its battery-hybrid power reduces the ship's consumption and CO2 emissions by 20 percent compared to equally sized ships.
Sponsored Content
Exclusive Sailing with Global Traveler
A few months ago, I flew Polaris business class on a United flight from Dulles (IAD) to Paris (CDG). It was only when I got to my hotel in Paris I realized that I didn't have my iPad or its bag or accessories. Since I had been working on it in the restaurant in the Polaris lounge and then went directly to the gate, I knew I either left it propped up on my table when I packed up or in my business-class seat. But what was the best method to alert the airline about my careless mishap and (hopefully) retrieve it? With spotty data and WiFi, searching for information on my phone was frustrating and slow. Here's what I learned from the anxiety-inducing experience (and unexpected ending) about what to do if you leave something behind on your flight: