What Successes Have You Seen From Ba's Face-to-face Campaign?
We have seen huge successes from the Face-to-Face campaign, which was started to help small businesses grow. We believe in the importance of meeting face to face and the profitable business partnerships that result from such meetings. Helping our passengers reach their objectives is one measure of the campaign's achievements: Some of the small businesses that have since flown on BA have signed their biggest contracts ever, opened in new markets and increased their success rate. By flying on BA, they have seen the ease and value of getting to go where they want. Being on the Face-to-Face flights, they have also gained the opportunity to network with other small businesses.
Through our conferences, the winners have had access to key guest speakers and motivational speakers on how to do business abroad. We are now hearing positive feedback from this year's winners.
What New Developments Can Our Readers Expect In Your Premium Cabins?
This is a big year for our premium cabins. Our new first-class cabin is spectacular. The bed is bigger and dramatically more comfortable. We're also investing more money in our food and in-flight meal services. We have been taking delivery of new Boeing 777-300ER aircraft with the new first-class cabins, giving our passengers new luxuries on increased flight routes. BA's lounges have seen upgrades with a $100 million investment, which truly enhances the premium experience on the ground before our passengers fly and while in transit.
Our all-business-class aircraft from JFK is also something flyers should try. First-time passengers come off the aircraft saying what an incredible experience it is. It's like an executive jet, very convenient, with only a 15-minute check-in at London City Airport.
Regarding our terminals, travelers going through Heathrow's Terminal 5 will be treated to a second satellite building which will house the A380s and will accommodate more direct boarding. We also have more luxury shopping in the terminal and exclusive deals with retailers such as Tiffany & Co.
How Will Iberia And American Airlines' Joint Business Venture With British Airways Improve Route Networks For Your Flyers?
There are many benefits for our passengers. They will have increased use for their frequent-flyer miles and more choices for their destinations and scheduling — for example, more access to New York and Chicago. It gives our passengers breadth and depth across the Atlantic with increased flights from London as well as increased flights landing at JFK. It is also helping to open new routes: BA will have San Diego to London, American Airlines will have New York to Budapest and Chicago to Helsinki, and Iberia will have Miami to Barcelona and Los Angeles to Madrid.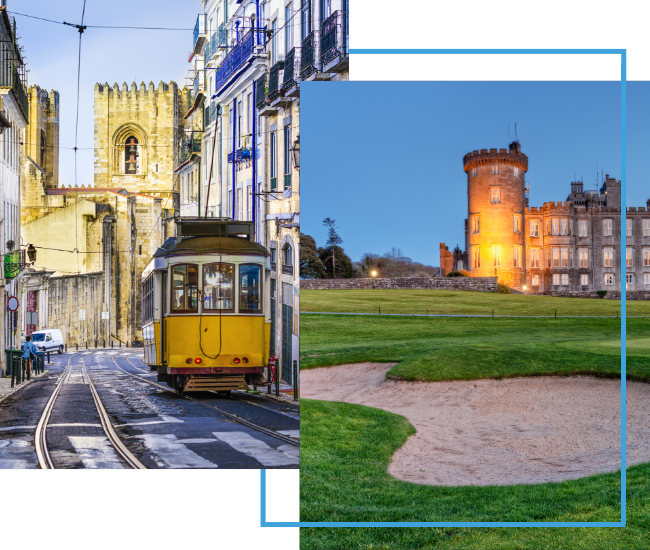 FX Excursions
FX Excursions offers the chance for once-in-a-lifetime experiences in destinations around the world.
Explore Excursions
Less than five years ago the world's first hybrid cruise ship, Hurtigruten Expeditions' MS Roald Amundsen, set sail for Antarctica in November 2019 with 450 passengers. The battery-hybrid-powered ship, named for the first man to cross the continent and reach the South Pole, was built specifically for voyages in polar waters. Its battery-hybrid power reduces the ship's consumption and CO2 emissions by 20 percent compared to equally sized ships.
A few months ago, I flew Polaris business class on a United flight from Dulles (IAD) to Paris (CDG). It was only when I got to my hotel in Paris I realized that I didn't have my iPad or its bag or accessories. Since I had been working on it in the restaurant in the Polaris lounge and then went directly to the gate, I knew I either left it propped up on my table when I packed up or in my business-class seat. But what was the best method to alert the airline about my careless mishap and (hopefully) retrieve it? With spotty data and WiFi, searching for information on my phone was frustrating and slow. Here's what I learned from the anxiety-inducing experience (and unexpected ending) about what to do if you leave something behind on your flight: