Many of the warehouses in Old Jaffa that used to store Jaffa oranges have been converted into galleries, artist studios and funky restaurants. Wander through the warren of streets in the old town to get a taste of the latest creative sites. SAGA Local Design Shop and Gallery, adjacent to the Flea Market, is a hot design shop and gallery displaying all sorts of contemporary art and housewares from local designers. Zadik Gallery wins points for being housed in a historic building with high ceilings and arched doorways and rafters so typical of traditional Jaffa architecture. Contemporary (and affordable) Israeli works fill the space, ranging from paintings to photographs. Another gem, the Ilana Goor Museum — founded in 1995 by the artist, sculptor and designer Ilana Goor — displays jewelry, paintings, sculptures and other works by the artist and others.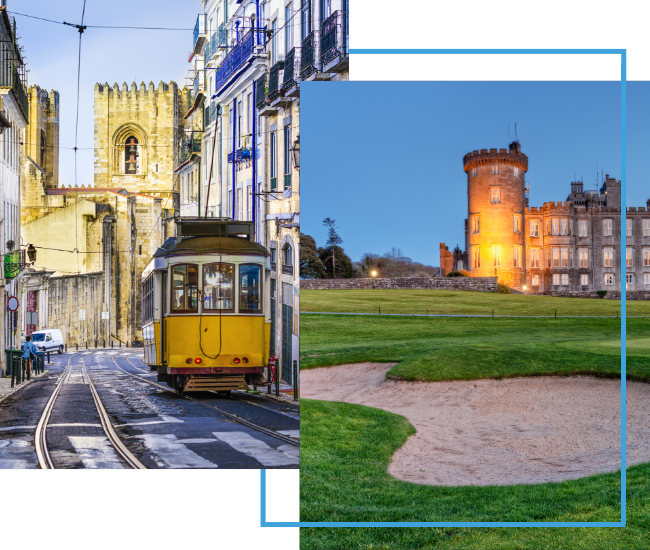 FX Excursions
FX Excursions offers the chance for once-in-a-lifetime experiences in destinations around the world.
Explore Excursions
Pleasant weather, autumn foliage and vibrant flowers are among the many delights awaiting nature lovers at botanical gardens and arboretums across the United States. However, some of these green spaces take on additional color this month and through Halloween when enterprising gardeners, landscape architects, management and other creative minds cast a spell with themed environments running the gamut from spooky to utterly bewitching.
Sponsored Content
Many small- and medium-sized businesses face time and budget constraints when organizing corporate hotel travel for employees. To address this problem, IHG® Business Edge emerged as a cost-free business travel solution for small- to medium-sized enterprises, offering travel managers exclusive access to enticing perks, handpicked educational resources and comprehensive company travel metrics. IHG Business Edge connects our loyal customers to our portfolio of 5,800 hotels and resorts across 18 brands in more than 100 countries.
For travelers who love all things autumn, Crystal Springs Resort, New York City's closest destination resort, features special offers and experiences to meet the demands of everyone's fall bucket list. Located only 80 minutes outside New York City in Sussex County, New Jersey, Crystal Springs Resort offers a quick getaway to enjoy fall foliage. Are any of these new offers or experiences on your bucket list?