Visitors with a little extra time can wallow in all things Charlie Chaplin at the new Chaplin's World interactive museum in Vevey, about 10 miles away along the lakeshore from Lausanne, Switzerland. The attraction, located on the grounds of the actor's last home, features acres of gardens, Chaplin's house and the museum. Re-created film sets, sound and light shows and vintage posters are just a few of the features of Chaplin's World, where even kids who don't know his work will emerge lifelong fans.
Plan to spend at least three hours, and if you have a car, consider driving around Vevey, where the city's love affair with Chaplin continues with giant frescos adorning the exterior of office buildings and even a hotel — The Modern Times — devoted to him.
In Vevey, you can also learn about the history of food at the newly reopened Alimentarium. The interactive exhibits are interesting in and of themselves, but are likely to be upstaged by the spectacle of a giant fork, known as Ze Fork, emerging from the lake in front of the museum. Continuing on the food theme, families of all ages can sample chocolate at Nest, a new factory/museum dedicated to Henri Nestlé, said to have invented milk chocolate here.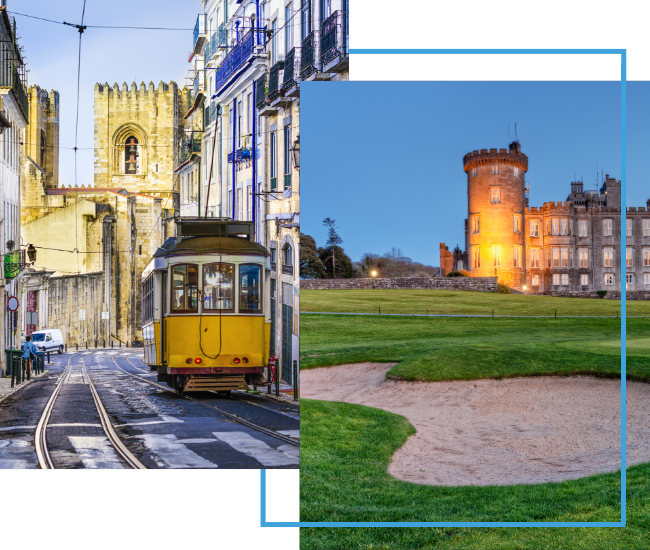 FX Excursions
FX Excursions offers the chance for once-in-a-lifetime experiences in destinations around the world.
Explore Excursions
A new and expanded campus at the Buffalo AKG Art Museum has been completed, reopening this summer and featuring new architecture designed by the architectural office of OMA New York, led by partner Shohei Shigematsu and project architects Lawrence Siu and Paxton Sheldahl, with Cooper Robertson (executive architect). The new expansion includes the Jeffrey E. Gundlach Building and extensive renovations to existing buildings. A $20-million commitment from New York State and Governor Kathy Hochul helped fulfill the expansion's budget and completes the $230 million capital campaign, the largest campaign for a cultural institution in the history of Western New York State.
Sponsored Content
Don't risk losing all the money you've spent if you must cancel your trip at the last minute. Allianz Travel Insurance can give you:
Ever since opening in 2021, Nobu London Portman Square has served as the focal point for many gatherings, stays and experiences. This fall the hotel's Nobu Bar adds four more reasons to visit with an exciting array of offerings, menus and events.