No rabbits are harmed in the making of Durban's most famous culinary invention, despite the name. Bunny chow has been popular within the city's sizeable Indian community since the 1940s, and established itself as the city's signature dish.
Although the origins of the name remain something of a mystery, the basic components of bunny chow undoubtedly evolved for practicality. Indian farm workers took to carrying their curry lunches in hollowed-out loaves of bread. The bread serves both as a bowl and as the cutlery — pieces of the crust are broken off and used to scoop out the contents. By the end of the meal, nothing is left of the receptacle or the implements. Everything is eaten.
The curry itself is traditionally made of beans, though mutton and chicken varieties are also common. As with any fine dish, there is a drink that makes the perfect match. Not wine, in this case, but South African ginger beer.
An annual competition, the Bunny Chow Barometer, is held in Durban each September — the ultimate celebration of the ultimate Durban dish.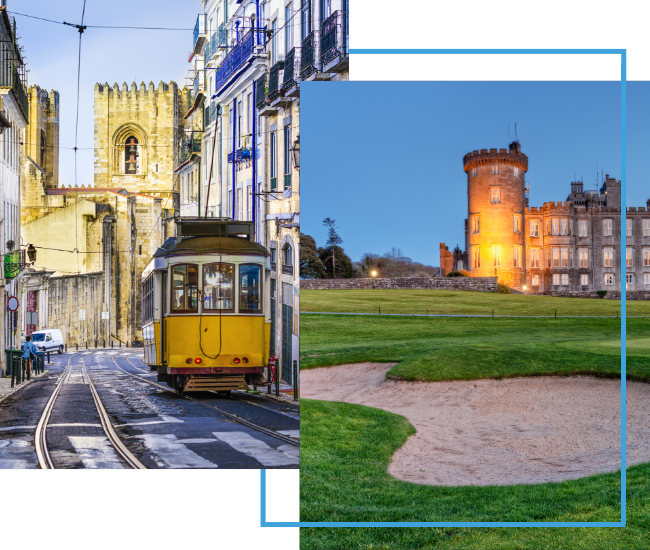 FX Excursions
FX Excursions offers the chance for once-in-a-lifetime experiences in destinations around the world.
Explore Excursions
If fabulous food and beverages are a must-have for any weekend getaway, then look no further than the City of Brotherly Love. Whether your palate has a penchant for vibrant Latin American fare or cozy French cuisine, whether you're an oenophile looking to swirl, sniff and sip your way around the globe or you'd rather sample farm-to-glass cocktails, Philly's got it all this fall. (With the exception of Bolo, which is a short taxi or Uber ride away and definitely worth the trip, the rest of these spots are all within walking distance of each other.)
Sponsored Content
United Airlines is in the midst of a major initiative to modernize its fleet over the next several years. After first announcing the plan in 2021, planes fitted with United's signature interior are finally beginning to appear across the airline's narrowbody fleet of Boeing and Airbus planes. United flyers are sure to notice these enhancements from the moment they step on board: Each new or updated plane sports remodeled seats, seatback entertainment screens for everyone, Bluetooth connectivity and more, all adding up to a better experience on every journey.
From Santoríni to Dubai to New York, some hotels just have that "it" factor that draws visitors far and wide. For some hotels it's their proximity to popular landmarks and attractions, for others it's their amenities. But these hotels have something few can claim: a true room with a view.