GREENLAND IS MASSIVE. Even when looking at the world map, you can't help but notice how big it is. So it's hard to believe that, despite the land mass size, it is not a continent but rather an island — an island with the only permanent ice sheet outside of Antarctica covering most of its interior. Life tends to cling to the habitable coastlines, where the mountains reign as well.
Whether you use a distorted Mercator Projection or the more recent Gall-Peters Projection which removes the northern bias, the land size still appears massive, with more than 836,330 square miles, about 10 times the size of Minnesota. Nevertheless, the island has no roads between towns, few cars and no railway system. Travel within Greenland is by plane, boat, helicopter, snowmobile or dogsled, with most residents owning a boat.
Most visitors arrive at the international commercial airport in Kangerlussuaq, a settlement in western Greenland located at the head of the Kangerlussuaq fjord. It's just a couple of minutes from the ice cap, a prime feature for travelers to see. The area boasts diverse terrestrial fauna and is known for muskox, caribou and gyrfalcons.
The largest town in South Greenland is Qaqortoq, in an area inhabited for about 4,300 years. Called home by the pre-historic Saqqaq people, it served as a home base for the Norse during the 10th century, the Thule in the 12th century and the Danish in the 18th century.
Qaqortoq lies close to one of the best-preserved Norse ruins. Hvalsey Church was built in the 14th century, the first Christian church on the island. The last written record of Greenland's Norse culture was a church wedding in 1408. No other written traces exist.
The easiest way to see coastal Greenland — where most people live — is by boat. The most luxurious way to do so is by cruise ship, and the most adventurous way is by expeditionary cruise.
Because of the preponderance of winter sea ice along the coasts, most cruises to Greenland occur from early summer to early fall. Cruise lines either touring or making stops in Greenland include Arctic Umiaq Line, Costa Cruises, Fred. Olsen Cruise Lines, Holland America Line, Hurtigruten, Poseidon Expeditionary Cruises, Silversea Cruises and Windstar Cruises.
Many cruises begin on the west coast near Kangerlussuaq Airport. Larger ships on trans-Atlantic crossings frequent Nanortalik and Qaqortoq in South Greenland and, at times, Nuuk, the capital of Greenland.
Disko Bay in West Greenland attracts the largest number of tourists. The bay, actually a wide southeastern inlet of Baffin Bay, is home to Ilulissat ("iceberg"), the principal town and most visited community. People come here to see the Ilulissat Icefjord, a UNESCO World Heritage site. Along with the massive icebergs, the bay harbors a large number of whales of many species. It also boasts the northernmost 4-star hotel in the world: Hotel Arctic.
Be aware most Greenland towns and settlements have few hotels to choose from. Expect to pay more than you are used to, even for basic rooms. Many may require sharing a bath with another room. Expect to pay extra for WiFi at most hotels; the connections can be spotty. Though there are no 5-star hotels in Greenland, several 4-star properties cater to the business class. And be sure to explore Visit Greenland's site for a wealth of information regarding weather, activities, culture, hotels and food.
I was an expeditionary explorer on Poseidon's West Greenland and Disko Bay voyage. The area of exploration encompassed a wealth of natural wonders such as breathtaking fjords, calving glaciers and majestic coastal mountains cloaked in white. Experienced polar guides and educators directed activities such as Zodiac excursions, hiking and optional kayaking. The ship's expedition staff-to-passenger ratio of 1:9 is one of the best in the business.
Besides the ice cap, glaciers, icebergs, polar seas and frozen tundra of land that once geographically belonged to North America, Greenland offers the midnight sun north of the Arctic Circle, Inuit villages and culture, whales and fluking whale tails, as well as eerie ghost towns harking to an abandoned past life.
One of my favorite excursions was to the little settlement of Itilleq on a small island located on the west coast of Greenland. About 125 people live here, surviving primarily on hunting and fishing. My small group consisted of passengers from Taiwan, Germany and the United States.
Together we were hosted at the modest home of Pauline Dahl with traditional kaffemik and pastry. Though she spoke little English and our group spoke no Greenlandic, we seemed to relate through a round of smiles. At one point, Pauline proudly displayed a photo of her daughter, son-in-law and granddaughter. I then asked her to hold the photo so I could capture three generations of Greenlanders in one photo.
Greenland Info to Go
Travel between settlements in Greenland is generally by boat or air, as there are few connecting roads. The first airports in Greenland were built for U.S. defense purposes and include Kangerlussuaq Airport (1941), followed by Narsarsuaq Airport (1942) and Kulusuk Airport (1956). Though these airports were initially for military use only, the early 1960s changed travel for civilians when Greenlandair was founded. By 2000 Greenlandair also took over the SAS-operated connection from Copenhagen to Kangerlussuaq. Today Greenlandair is known as Air Greenland, and Kangerlussuaq (SFJ) is the primary and largest commercial airport for international travelers to Greenland, servicing about 250,000 passengers a year.
Where to Stay in Greenland
HANS EGEDE HOTEL The largest hotel in Nuuk, capital of Greenland, this 4-star property is geared toward the business traveler; accommodations include a breakfast buffet. Aqqusinersuaq 1-5, 3900 Nuuk $$$
HOTEL ARCTIC The northernmost 4-star hotel on the planet sits less than two and a half miles from Ilulissat Icefjord, and many rooms offer a view of the ice. The hotel features modern Scandinavian décor and a well-equipped conference center. Mittarfimmut Aqq. B1128, 3952 Ilulissat $$$$
HOTEL KANGERLUSSUAQ Conveniently located at the airport, the comfortable hotel is easily accessed from the terminal building. Business travelers appreciate the conference areas and a restaurant serving breakfast, lunch and dinner. P.O. Box 1006, 3910 Kangerlussuaq $$$
Restaurants in Greenland
CHAROEN PORN The vegetarian-friendly restaurant serves Thai food incorporating Greenlandic ingredients, including fresh fish. Aqqusinersuaq 5, 3900 Nuuk $$–$$$
RESTAURANT ICEFIORD Satisfying portions of Scandinavian and occasional Thai food place an emphasis on fresh fish and Greenlandic specialties. The menu includes a special children's selection. Hotel Icefiord, Jørgen Sverdrupip Aqq. 10, 3952 Ilulissat $$–$$$
RESTAURANT ROKLUBBEN Rated No. 1 in Kangerlussuaq by TripAdvisor, the buffet offers Scandinavian seafood and local dishes including smoked musk ox, mattak (made from the blubber of narwhals and beluga whales), reindeer sausage, shrimp, fish and seasonal vegetables. Lake Ferguson Shore, 3910 Kangerlussuaq $$–$$$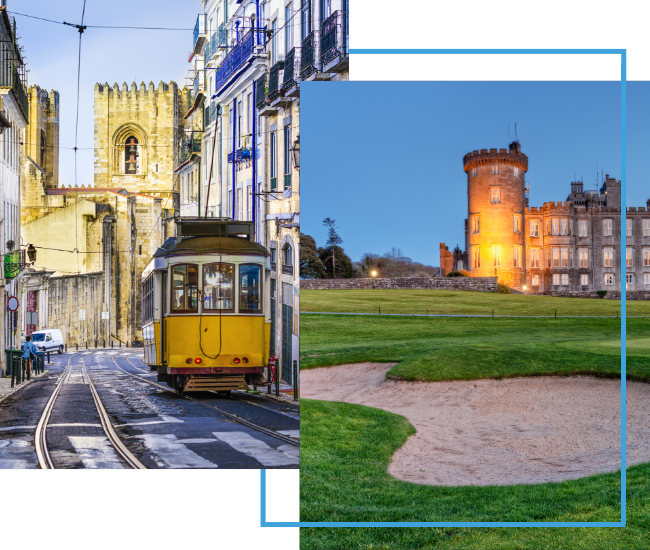 FX Excursions
FX Excursions offers the chance for once-in-a-lifetime experiences in destinations around the world.
Explore Excursions
There may not be snow in Los Angeles this season, but Waldorf Astoria Beverly Hills is certainly full of the holiday spirit, with Christmas, Hanukkah and New Year's events happening in the hotel's gorgeous event spaces.
Sponsored Content
The Islands of Tahiti are among the most beautiful and sought-after vacation destinations in the world. The endless images of overwater bungalows with Bora Bora's majestic peak towering over waters of every shade of blue have an intrinsic pull. But with 118 islands and atolls to explore, there is so much more to this spectacular region of the Pacific.
Looking for fun things to stuff into the toe of a few holiday stockings? Here are some great choices: