Name: Ersen Engin
Title: General manager
Company, city: Turkish Airlines; Los Angeles, Calif.
Number of employees: 26
Recent project: Turkish Airlines currently offers two daily flights from Los Angeles to Istanbul, a route in high demand. I am focused on increasing the number of weekly flights and making the experience ever better.
First job: I started as a part-time accounting clerk in the aviation sector of Turkish Airlines in 1997.
Little-known fact about you: I majored in mathematics in college.
Your Business
Essential business philosophy: My business philosophy centers around the customer experience: service/product/customer satisfaction and loyalty. I focus on the long-term effects rather than short-term.
Best way to keep a competitive edge: Customer service, sponsorship agreements and brand awareness through entertaining commercials starring celebrities like Kobe Bryant and Lionel Messi
Yardstick of success: From 2014 to 2015, TA grew its business by 10 percent and increased passengers from 58 million to 60 million. Rated as a 5-star dining and lounge airline, it offers a massive network (282 destinations worldwide and growing), is a member of Star Alliance and is consistently awarded by Skytrax each year. I am also proud my employees have longevity at TA; maintaining employee satisfaction is important, as TA has a family feel internally.
Ersen Engin as a Traveler
What is the most important item you take when traveling? My camera. Photography is one of my favorite hobbies, and I love to document my adventures.
How do you spend your time on board? When I fly TA, I always make sure the customers are having a good experience. I check out what's new on board and how customers are interacting with TA. I also read magazines (GT) and books.
What is your favorite restaurant in the world? Çiya in Istanbul — in the Kadiköy district — serves authentic local Turkish food.
What is your favorite destination in the world? I am very excited to be living in Los Angeles and cannot wait to check out what the city has to offer.
About Turkish Airlines
Turkish Airlines added Montréal as its 10th destination in North America. What plans are in store for North America in the coming year?
Developing the U.S. market is important to TA, and we have a schedule for rolling out new U.S. connections. After adding San Francisco and Miami flights last year, we will further expand the route network when we begin service to Atlanta this May. These major U.S. cities provide gateways to different countries and cultures, which goes right along with our campaign of "Widen Your World."
Tell our readers more about the idea behind the 'Widen Your World' campaign.
TA strives to be an airline that not only provides a massive destination network, service quality, a solid product offering and good price but also offers customers a chance to explore the world. We believe the Turkish hospitality on board will also delight customers and result in repeat business.
What can premium travelers expect from Turkish Airlines?
Passengers enjoy excellent service, beautiful airport lounges, 5-star dining and renowned Turkish hospitality.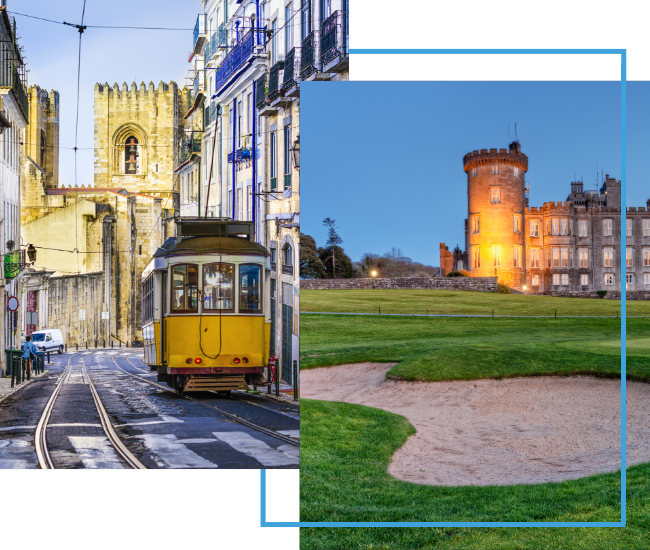 FX Excursions
FX Excursions offers the chance for once-in-a-lifetime experiences in destinations around the world.
Explore Excursions
Less than five years ago the world's first hybrid cruise ship, Hurtigruten Expeditions' MS Roald Amundsen, set sail for Antarctica in November 2019 with 450 passengers. The battery-hybrid-powered ship, named for the first man to cross the continent and reach the South Pole, was built specifically for voyages in polar waters. Its battery-hybrid power reduces the ship's consumption and CO2 emissions by 20 percent compared to equally sized ships.
Sponsored Content
The Global Business Travel Association (GBTA) believes business travel is a fundamental force for good and brings the industry together to connect, innovate and set new standards. With members from across the globe, GBTA engages the many voices of business travel to build a collective future, providing a platform for buyers and suppliers to come together, connect with peers, grow their network and shape the future of the industry.
A few months ago, I flew Polaris business class on a United flight from Dulles (IAD) to Paris (CDG). It was only when I got to my hotel in Paris I realized that I didn't have my iPad or its bag or accessories. Since I had been working on it in the restaurant in the Polaris lounge and then went directly to the gate, I knew I either left it propped up on my table when I packed up or in my business-class seat. But what was the best method to alert the airline about my careless mishap and (hopefully) retrieve it? With spotty data and WiFi, searching for information on my phone was frustrating and slow. Here's what I learned from the anxiety-inducing experience (and unexpected ending) about what to do if you leave something behind on your flight: