ACCORDING TO A RECENT STUDY by the General Accountability Office, 29 percent of Americans 55 and older do not have any retirement savings or pension plan, and those who have saved are woefully behind, with households age 55–64 averaging $104,000 in retirement assets.
The bleak outlook can largely be attributed to a lack of education when it comes to retirement planning and, more specifically, investment allocation. With a growing number of millennials feeling ill-equipped to make investment-related decisions — even within their own retirement plans — the numbers prove ignorance is not bliss. In fact, 61 percent of millennials said they want to invest but they don't know how.
These numbers alone should serve as a call to action for younger workers who increasingly find themselves behind the eight ball when it comes to saving for retirement. A sound, longterm roadmap to retirement can center on three key areas.
DEVELOP HEALTHY FINANCIAL HABITS. In a society increasingly driven by social media, it is easy to fall prey to a "keeping up with the Joneses" philosophy toward spending. Do you have friends who tweet and share every purchase and activity in their lives? Believe it or not, this subconsciously drives the temptation to spend on things we do not need or want to impress people we don't even like. Finding a balance and delaying gratification on purchases can singlehandedly make or break your financial well-being, and it starts with making tough budgeting decisions.
LIVE BELOW YOUR MEANS. Try contributing an extra 1 or 2 percent to your company's retirement plan, or open up an IRA. You won't miss the contribution and your standard of living will adjust accordingly. Seek to live below your means today to ensure a strong financial future tomorrow.
REDUCE YOUR DEBT. The average American household carries a whopping $15,762 in credit card debt. According to a study this year, the average household pays a total of $6,658 in interest per year — lost dollars that could be pumped into retirement savings and wealth accumulation. In some situations debt such as a mortgage or a student loan can improve one's financial position long-term; however, credit card debt carries. the highest interest rates and should be paid off as quickly as possible. Work with an independent financial planner if necessary to consolidate debt and come up with a game plan to attack it head on.
At the end of the day, no magic bullet can singlehandedly solve the retirement shortfall for millions of Americans. Only you can take steps to educate yourself and make prudent, financially savvy choices in your day-to-day life which will translate to a significantly healthier financial standing. Don't just hope the retirement picture in your life becomes clearer as the day gets closer; the opposite is true. Build confident savings and investment solutions for your household by starting today.
The content of this article is for informational purposes only. It is not intended to be a substitute for professional financial advice.
Always seek the expertise of a certified financial advisor or other qualified provider with any questions you may have regarding personal finance, investment and money-related issues.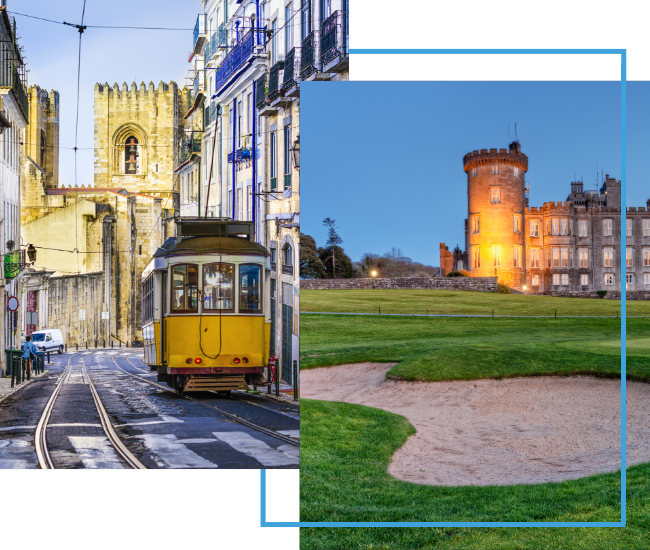 FX Excursions
FX Excursions offers the chance for once-in-a-lifetime experiences in destinations around the world.
Explore Excursions
In addition to intimate settings, smaller staff-to-passenger ratios, and personalized food and beverage options, river cruises have the advantage of providing a deeper dive into a region's culture, food and history. The Rhine, Rhône and Danube in Europe and the Mississippi River and St. Lawrence in North America have much to offer travelers with their itineraries, tying together beloved cities and lesser-known destinations along their routes.
Sponsored Content
In an increasingly digital and interconnected world, the Global Business Travel Association (GBTA) Convention remains an indispensable platform for business travel industry professionals seeking to make the most of the power of face-to-face connections. Taking place August 13–15 in Dallas, the 2023 GBTA Convention provides the unique opportunity for professionals and companies to join visionaries, thought leaders and industry experts for meaningful networking, cutting-edge insights and inspiring innovation.
With the holidays right around the corner, travelers are preparing for holiday travels. For those looking for a last-minute getaway filled with holiday cheer, consider Croatia. With a variety of winter activities perfect for travelers and locals alike, the Christmas countdown in Croatia is in full swing. Leading up to Christmas, Advent in Croatia makes it even more worth your while to visit the country with free winter incentives. If you plan on visiting Croatia, here are five cities going all out for the holiday season: