Name: Eli Ostreicher
Title: Founder and CEO
Company, city: Regal Wings, New York City
Number of employees: 125
Recent project: The exciting launch of RegalCard.com, a one-of-a-kind elite luxury travel membership club
First job: At 18, I was part-time assistant to the editor of a small weekly newspaper in my hometown of London, U.K.
Little-known fact about you: I get goose bumps when I near an airport, even if I'm not traveling and am just dropping off a friend.
Your Business
Essential business philosophy: Where there is a will, there is a way. If you want something badly enough and are willing to put in the effort and dedication it takes, you will get there.
Best way to keep a competitive edge: Never compromise on customer service by even an iota. We don't just fly people first class, we also treat them that way.
Yardstick of success: Without a doubt, happy clients! There is no greater joy than seeing clients praising us and consistently coming back.
Eli Ostreicher as a Traveler
What is the most important item you take when traveling? My MacBook Air and a fabulous super-lightweight set of Tumi luggage
How do you spend your time on board? It used to be about changing into a pair of first-class PJs and enjoying the alone time away from the office chaos. Nowadays, with Internet on board more international airlines, I sadly work through the flight.
What is your favorite restaurant in the world? I keep kosher, so dining options are limited; my pick is Prime Grill in Midtown Manhattan.
What is your favorite destination in the world? My heart is attached to the major Asian cities, and I never turn down an excuse to visit Hong Kong, Bangkok, Saigon, Seoul, Tokyo or Shanghai. But my favorite is the Thai island Koh Samui.
About Regal Wings
What travel benefits are associated with the Regal Card program, and how does membership work?
Regal Card is an elite international club whereby members have instant access to countless luxury travel benefits, perks and upgrades, such as unlimited worldwide airport lounge access (regardless of airline or cabin); full annual travel insurance covering medical, trip interruption and lost/delayed baggage; 24/7 live concierge; award/mileage redemption assistance; instant Avis First and Sixt Platinum status; and VIP access to wholesale/unpublished fares on international first and business class. We also partner with 50-plus unique travel vendors to bring our members exclusive discounts and perks. Members enjoy specially negotiated deals on things like luggage, tour guides, ground transportation, passport and visa fulfillment, private jets, vacation clubs, baggage shipping and tracking, travel apps, bicycle and walking tours, bed and breakfasts, cellphone rentals and roaming data, airport meet and greet, attraction passes, vacation rentals and more.
While similar benefits might be included with some major credit cards, Regal Card is unattached to a credit card or a specific country of residence and boasts more travel benefits than anything ever done before. We have an entire partnerships team dedicated to constantly expanding our relationships with travel vendors across the globe. Our aim is to have a deal in place for members with every possible travelrelated category out there. The most beautiful part is that while Regal Card delivers luxury across all aspects of your trip, the yearly membership is affordable, less than $42 per month.
What travel providers are Regal Card partners?
The list is large but includes Avis, Priority Pass, Small Luxury Hotels, Home Away, Sixt, CIBT, JetSmarter, Inspirato and GroundLink.
What's coming up for the membership program in the next year?
We are working on adding several exciting benefits, including unlimited worldwide WiFi (ground and in-flight) and instant elite status with a major airline (specifics yet be disclosed).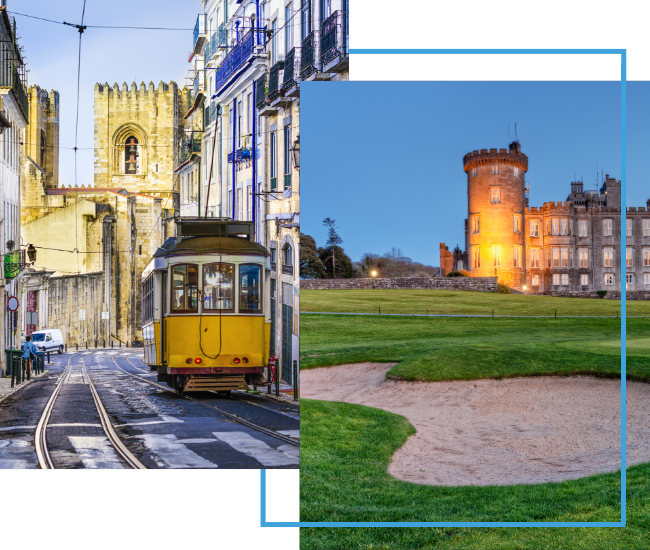 FX Excursions
FX Excursions offers the chance for once-in-a-lifetime experiences in destinations around the world.
Explore Excursions
There is something magical about sipping a glass of local wine while watching the sun slip into the Aegean Sea as the afterglow tinges traditional, white-washed Cycladic houses with glorious shades of rose, purple and gold. Ancient Greeks believed Helios, the Sun God, caused sunsets by driving his fiery chariot into the sea. Standing at water's edge in Mykonos, watching the sky slowly turn from purple to inky black, you almost believe it.
Sponsored Content
Don't risk losing all the money you've spent if you must cancel your trip at the last minute. Allianz Travel Insurance can give you:
The prospect of a post-visit treasure hunting session inside the shops of landmark museums such as the Louvre in Paris, the Uffizi Gallery in Florence and The British Museum in London can be irresistible. However, some of Europe's smaller and more unusual museums boast retail spaces with a surprising "wow" factor, often as well-curated as the galleries.