Name: Dan Donahue
Title: President
Company, City: Saunders Hotel Group; Boston, Mass.
Number of employees: 425
Recent project: Acquiring the Beacon Hill Hotel & Bistro
First job: I was a cashier, dishwasher and soda jerk (for millennials, Google it).
Little-known fact about you: I went to the seminary and almost became a priest.
Your Business
What innovations/initiatives do you foresee in the industry over the next years? We'll continue to see more innovation in how people gain access to their guestrooms. The idea of seamlessly entering your room using your device is a powerful change in our industry. No matter the advances of technology, the personal touch is paramount to the guest experience in all our hotels.
Best career advice you've received: I've never sold a cheeseburger while sitting at my desk. Being in and around the operations is pivotal to a successful hotel.
What advice would you give someone starting out in the field? Be passionate about taking care of people; it's the single biggest factor to sustaining your success.
Dan Donahue as a Traveler
Favorite travel memory or story: One of my fondest childhood memories was a family vacation — hopping into the family station wagon (I can't remember which of my 11 siblings were there, but rest assured it was packed!) and spending the night at a Howard Johnson's, swimming in the pool and eating my mom's famous meatloaf sandwiches.
One travel tip you cannot live without: Always book directly with the hotel, as it gives you more latitude.
Best advice for business travelers: Don't be hesitant to look outside the box; for example, look to programs like STASH Rewards, a collaborative frequent-stay program among independent hotels offering almost the same advantages as other programs.
About Saunders Hotel Group
Tell our readers about The Lenox Hotel. We are a family-owned, fiercely independent boutique property on a bustling corner of Boston's Back Bay neighborhood. We are passionate about our people and community; spend any amount of time with us and that focus will surely resonate with you. A local beekeeper with hives on our roof supplies the honey our chef uses in his carefully crafted menu, just one example of how we do hospitality. We take pride in the city we represent and the people in and around the hotel.
Share some of the hotel's history. Built in 1900 by hotelier and impresario Lucius Boomer (best known as the owner of New York's Waldorf Astoria), The Lenox soon held a prominent and cherished role in Boston's society. Hospitality is in the bones of the building, but it's really about our people. Even more importantly, just talking to the bellmen in the lobby or a housekeeper on the floor, you'll get a real sense of our rich history.
What can premium travelers expect from a stay at The Lenox? People expect certain things, so we provide an experience they want to replicate. Loyalty is everything. While we realize we charge a premium for your stay with us, once you are here you will want for nothing. You may not remember exactly what you did, but you will remember the feeling you had while you were here.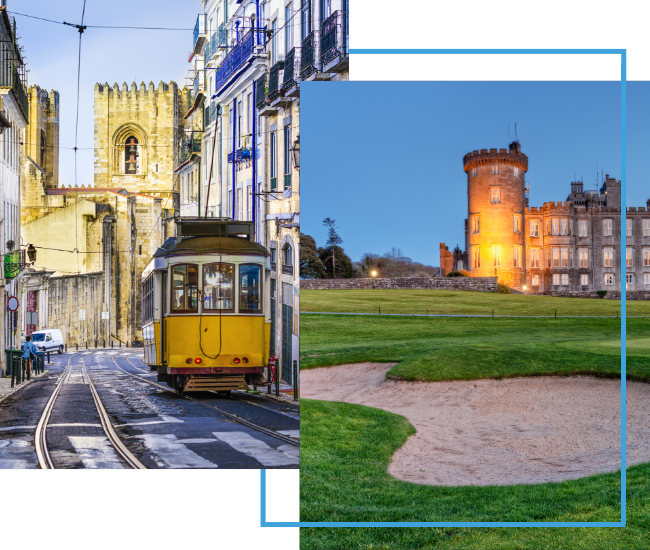 FX Excursions
FX Excursions offers the chance for once-in-a-lifetime experiences in destinations around the world.
Explore Excursions
Less than five years ago the world's first hybrid cruise ship, Hurtigruten Expeditions' MS Roald Amundsen, set sail for Antarctica in November 2019 with 450 passengers. The battery-hybrid-powered ship, named for the first man to cross the continent and reach the South Pole, was built specifically for voyages in polar waters. Its battery-hybrid power reduces the ship's consumption and CO2 emissions by 20 percent compared to equally sized ships.
Sponsored Content
In an increasingly digital and interconnected world, the Global Business Travel Association (GBTA) Convention remains an indispensable platform for business travel industry professionals seeking to make the most of the power of face-to-face connections. Taking place August 13–15 in Dallas, the 2023 GBTA Convention provides the unique opportunity for professionals and companies to join visionaries, thought leaders and industry experts for meaningful networking, cutting-edge insights and inspiring innovation.
A few months ago, I flew Polaris business class on a United flight from Dulles (IAD) to Paris (CDG). It was only when I got to my hotel in Paris I realized that I didn't have my iPad or its bag or accessories. Since I had been working on it in the restaurant in the Polaris lounge and then went directly to the gate, I knew I either left it propped up on my table when I packed up or in my business-class seat. But what was the best method to alert the airline about my careless mishap and (hopefully) retrieve it? With spotty data and WiFi, searching for information on my phone was frustrating and slow. Here's what I learned from the anxiety-inducing experience (and unexpected ending) about what to do if you leave something behind on your flight: