Global Traveler's Readers Have Voted Incheon Best Airport In The World For Five Consecutive Years. What Makes Incheon The Best?
First, I'd like to extend my sincere gratitude to your readers for voting us the best once again. Incheon Airport strives to offer services beyond the conventional values of speed, convenience and safety. It is one of the most beautiful and sophisticated airports in the world, a place where visitors can witness Korea's traditional culture, art and spirit. I believe that our effort to add "value and heart-touching elements" makes the airport more than just a simple terminal for travelers; it is what makes Incheon the best in the world.
Incheon Airport Celebrates Its 10Th Anniversary In 2011. What New Developments Will Travelers Experience In The Next 10 Years?
Since opening, Incheon has developed its own color and delivered differentiated values to its customers, turning the airport into the world's best in a remarkably short history. We've set a new global standard in airport safety and security by recording 80,000 non-stop operation hours without a single disaster event since opening in 2001.
Aviation liberalization is expected to bring about limitless competition over the next 10 years. Against this backdrop, we developed our mid-term management strategy called "Global IIAC 2015." For the next 10 years, we will strive to create an airport to a new paradigm which will allow people from all around the world to freely engage in business, leisure and shopping activities at Air City. We also plan to construct the second terminal and expand facilities in anticipation of growing demand.
Incheon Airport Has Integrated Its Duty-Free Shops Into "Airport Avenue." What Services Target Shoppers?
Airstar Avenue seeks to become a best-in-class complex for premium shopping and cultural activities. At the world's third-largest duty-free shop in sales, shoppers can take the full benefit of joint promotions and big sales by different brands, giveaways and other perks, as well as shopping services. At the most convenient locations are areas for resting and enjoying new varieties of eye-catching culture and art programs year-round.
Why Should North American Travelers Choose Incheon Airport As Their Hub In Asia?
Incheon Airport sits at the center of the Pacific Ocean route connecting North America and Asia; and its neighbor, China, has the highest economic growth potential in the world. With Asiana Airlines, Korean Air and others, Incheon connects to 33 cities in China and 29 cities in Japan, offering the most convenient and well-linked air routes in Southeast Asia. Additionally, joint marketing with various carriers enables more convenient flight schedules, especially for passengers arriving at Incheon at night who plan to transit to another city in the morning.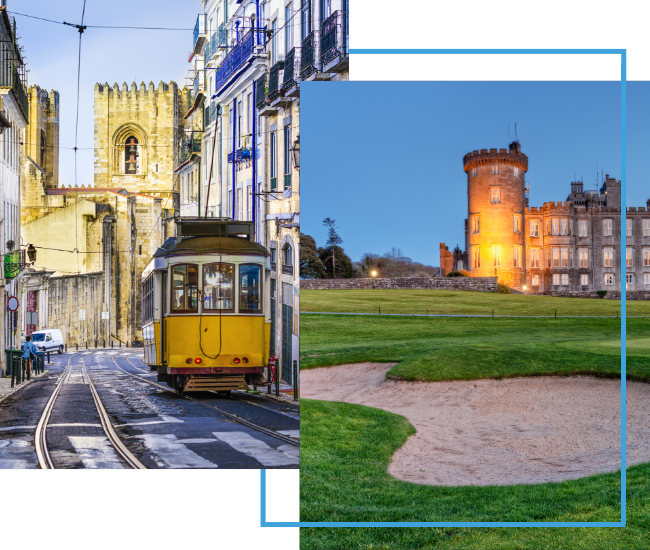 FX Excursions
FX Excursions offers the chance for once-in-a-lifetime experiences in destinations around the world.
Explore Excursions
Less than five years ago the world's first hybrid cruise ship, Hurtigruten Expeditions' MS Roald Amundsen, set sail for Antarctica in November 2019 with 450 passengers. The battery-hybrid-powered ship, named for the first man to cross the continent and reach the South Pole, was built specifically for voyages in polar waters. Its battery-hybrid power reduces the ship's consumption and CO2 emissions by 20 percent compared to equally sized ships.
Sponsored Content
From the moment you step onboard Air Tahiti Nui's Tahitian Dreamliner, you will be transported to The Islands of Tahiti. The French Polynesian carrier considered every detail to awaken its passengers' senses, creating the feeling you are already on the Islands while 30,000 feet in the air.
A few months ago, I flew Polaris business class on a United flight from Dulles (IAD) to Paris (CDG). It was only when I got to my hotel in Paris I realized that I didn't have my iPad or its bag or accessories. Since I had been working on it in the restaurant in the Polaris lounge and then went directly to the gate, I knew I either left it propped up on my table when I packed up or in my business-class seat. But what was the best method to alert the airline about my careless mishap and (hopefully) retrieve it? With spotty data and WiFi, searching for information on my phone was frustrating and slow. Here's what I learned from the anxiety-inducing experience (and unexpected ending) about what to do if you leave something behind on your flight: