The intersection of ecotourism and community-based tourism proves the ideal union for the rewards it reaps for the people and animals who call a place home.
A landmark rhino conservation project launched in 2022 at the edge of Zimbabwe's largest national park is paving the way for protecting a species poached from here in the early 2000s. At the same time, it puts tourism dollars directly into the pockets of those living alongside wild animals. Late last June two white rhinos named Thuza and Kusasa wandered cautiously from the interior holding boma (enclosure) where they'd spent five weeks acclimating to explore the plains surrounding southeastern Hwange National Park in Zimbabwe. It was a momentous occasion.
"For 20 years we haven't had white rhino in this location," said Mark Butcher, managing director, Imvelo Safari Lodges, a key partner in the Community Rhino Conservation Initiative, tasked with bringing rhinos back to the Hwange region. "They're such an important part of the plains of southeast Hwange; it's just fantastic to see."
The CCRI represents the first instance in Zimbabwe of rhinos being translocated to community land, where they are cared for and protected by a community protection unit called COBRAS, composed of villagers from surrounding communities.
Guests staying at Imvelo's Camelthorn Lodge, also located on community land belonging to the local village, Ngamo, can walk within yards of the majestic animals alongside the COBRAS. They will know funds raised by their visit benefit not only rhino conservation but improvements to the surrounding communities — from building boreholes for fresh water and providing lunches for local school children to improving village healthcare facilities.
"Community-based tourism is incredibly important, as local people not only benefit economically but also gain intangible benefits such as pride in their home and the power to make decisions that reflect their culture and their community," said Casey Hanisko, president, Adventure Travel Trade Association.
Plans to expand the sanctuary and introduce more rhinos onto neighboring community land in 2023 will employ more men and women from the surrounding region. Locals in Ngamo village and its surrounds already feel the benefits of community-based tourism and the return of rhinos to the region. "I see a lot of development coming into my village," said Vusa Ncube, 33, an Imvelo guide who never saw a rhino before becoming involved in the CCRI. "It's a very, very big thing for us, a very special thing for me. Not only to see these animals back here but because my kids have better social services than what I had growing up."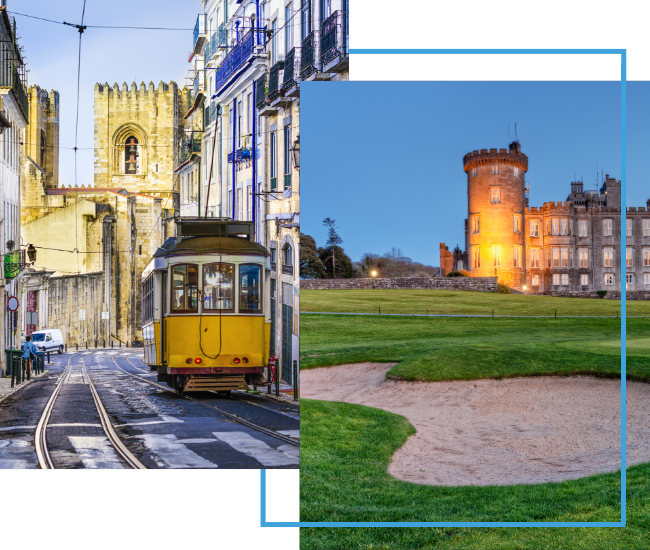 FX Excursions
FX Excursions offers the chance for once-in-a-lifetime experiences in destinations around the world.
Explore Excursions
A new and expanded campus at the Buffalo AKG Art Museum has been completed, reopening this summer and featuring new architecture designed by the architectural office of OMA New York, led by partner Shohei Shigematsu and project architects Lawrence Siu and Paxton Sheldahl, with Cooper Robertson (executive architect). The new expansion includes the Jeffrey E. Gundlach Building and extensive renovations to existing buildings. A $20-million commitment from New York State and Governor Kathy Hochul helped fulfill the expansion's budget and completes the $230 million capital campaign, the largest campaign for a cultural institution in the history of Western New York State.
Sponsored Content
Learning more about our readers' travel habits and preferences ensures Global Traveler delivers the content you desire. As the travel industry has adapted and changed over the last few years, it's more important than ever to connect. To best meet your short- and long-term travel content needs, please help us!
Ever since opening in 2021, Nobu London Portman Square has served as the focal point for many gatherings, stays and experiences. This fall the hotel's Nobu Bar adds four more reasons to visit with an exciting array of offerings, menus and events.