Name: Brian Povinelli
Title: Senior vice president, global brand leader, Westin and Le Méridien
Company, city: Starwood Hotels & Resorts Worldwide, Inc.; Stamford, Conn.
Number of employees: 188,000
Recent project: Rolling out the new Westin visual identity; we asked ourselves how we communicate the Westin message and how we can bring the wellness concept to life visually.
First job: Advertising intern in Cleveland at W.B. Doner
Little-known fact about you: I've jumped out of an airplane.
Your Business
Essential business philosophy: Keep it simple. There's so much contending for our attention in everyday life, and there's no time or energy to be too clever or too tricky. Build on simple initiatives.
Best way to keep a competitive edge: Act like you always have a target on your back. Get outside of the building and the industry, especially in leadership positions. Don't get complacent; look beyond your brand.
Yardstick of success: Ask yourself: Who wants to work for us? Are people coming to our brands? Are we a brand people aspire to? Do people want to be part of what we are doing?
Brian Povinelli as a Traveler
What is the most important item you take when traveling? Workout gear, and my kids always give me a stuffed animal to take pictures with in my destination.
How do you spend your time on board? On international flights I sleep so I am ready to hit the ground running.
What is your favorite restaurant in the world? Right now, Tapas 24 Barcelona — it's tiny and packed but unique, as everyone talks and is friendly.
What is your favorite destination in the world? This changes, but Marrakech was like a trip back in time 50 years. Everything felt and looked different.
About Starwood Hotels & Resorts Worldwide, Inc.
Tell our readers about Westin's new global initiatives. Westin focuses on wellness, and our goal was to bring our six pillars — Sleep Well, Eat Well, Move Well, Feel Well, Play Well and Work Well — to life. We introduced a new sleep balm amenity which launched in June. Kept next to the bed, the essential oils are placed on pulse points for a better night of rest. Our robust kids and family program includes a new, healthy children's menu. Gyms are open 24 hours, and we offer gear-lending programs and running concierges.
What's in store for Le Méridien this year? We acquired Le Méridien in 2005; and while the 125 properties in the portfolio were great, there was no tie between them. We looked at where the hotels sat in the upper upscale category. Today we have 105 hotels, where mid-century modern design merges with a sense of the locale to define the brand. The hotels focus on culture and cuisine, and the lobby becomes a hub where people want to spend time. Art is predominant throughout.
What other changes and initiatives can travelers expect from Starwood? We have 50 Westin hotels in the pipeline in locations throughout Asia, India and North America, with 30 Le Méridien hotels to come in Asia and North America.
Obviously, things will change with the recent news of the merger with Marriott, but there will be a true strength of brands behind this purchase. It will take time, but the individual personalities of the brands will survive. In fact, each will have an even stronger audience to appeal to. The merger will provide even more resources and opportunities to grow more quickly, given the Marriott development engine.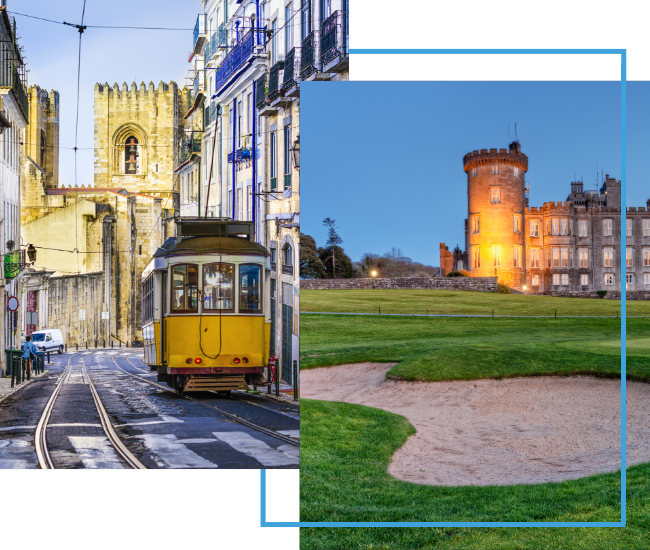 FX Excursions
FX Excursions offers the chance for once-in-a-lifetime experiences in destinations around the world.
Explore Excursions
Less than five years ago the world's first hybrid cruise ship, Hurtigruten Expeditions' MS Roald Amundsen, set sail for Antarctica in November 2019 with 450 passengers. The battery-hybrid-powered ship, named for the first man to cross the continent and reach the South Pole, was built specifically for voyages in polar waters. Its battery-hybrid power reduces the ship's consumption and CO2 emissions by 20 percent compared to equally sized ships.
Sponsored Content
Whether it's the people, the craic (fun) or the coasts, travelers always find something to love about the island of Ireland. What fills your heart?
A few months ago, I flew Polaris business class on a United flight from Dulles (IAD) to Paris (CDG). It was only when I got to my hotel in Paris I realized that I didn't have my iPad or its bag or accessories. Since I had been working on it in the restaurant in the Polaris lounge and then went directly to the gate, I knew I either left it propped up on my table when I packed up or in my business-class seat. But what was the best method to alert the airline about my careless mishap and (hopefully) retrieve it? With spotty data and WiFi, searching for information on my phone was frustrating and slow. Here's what I learned from the anxiety-inducing experience (and unexpected ending) about what to do if you leave something behind on your flight: