Yesterday I had the chance to watch the Tampa Bay Buccaneers play the Los Angeles Rams in the National Football League play-offs. While the Bucs didn't advance to the next round of the play-offs, being in the stands in 50-degree weather made me feel like I was back in Michigan in the crisp fall air.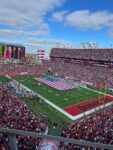 Football is a sport I always found overrated and the cause of concussions and broken bones. All the boys growing up would lock themselves inside all weekend long watching what I thought was nonsense.
I was wrong to think there was no logic in the game. If I hadn't been handed the tickets, I would not have found myself in the stands with a Buccaneers flag in my hand with a friend next to me. After being stubborn for 24 years, I finally opened up to learn more about one of America's favorite sports.
It was cool seeing the field. It brought a different perspective as opposed to watching it on screen, which only happened during the Super Bowl while I would wait for commercials or the halftime show.
I am happy I went to the game and was able to absorb some knowledge that will allow me to connect and understand why people spend all weekend watching it.
A few rules for a football hater to know before watching the game:
The field is 100 yards in length with two end zones where both teams score touchdowns.
The game starts with a kick-off.
The offense gets four plays to move the ball 10 yards, but no points are scored unless it's a field goal or touchdown.
Touchdowns are run on the field and worth six points.
Field goals are kicked and worth three points.
If the offense advances 10 yards, it's a first down and they are re-granted four attempts to run an additional 10 yards.
If someone is tackled, they start on the closest yard to which they fell.
If they don't make it within the four tries, the defensive team gets the ball.
An interception occurs when the defense catches the offense's ball.
A fumble occurs when the offense drops the ball.
If a touchdown is scored, additional conversion points can be earned.

Kick the ball through the uprights for one point.
Run or pass it into the end zone for two points.
— Christyn Pek, business development executive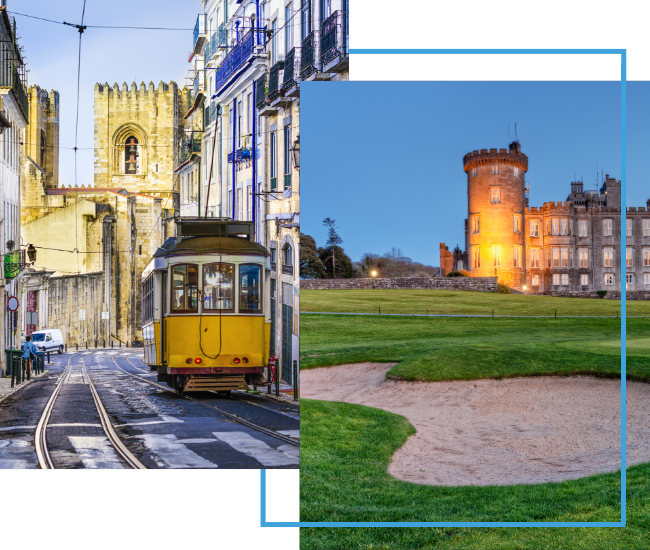 FX Excursions
FX Excursions offers the chance for once-in-a-lifetime experiences in destinations around the world.
Explore Excursions
Corsica with steep, gray cliffs overlooking the Mediterranean and sandy beaches attracting summer visitors, is a French-governed island sometimes confused with Sardinia and Sicily, Italian islands to the south. Fortunately, all three islands share the same love for good wine, food and sun-splashed beaches.
Sponsored Content
IHG Hotels & Resorts is thrilled to announce the launch of a new mobile product feature for members: IHG Wi-Fi Auto Connect. This feature is now available exclusively in the IHG One Rewards mobile app for both iOS and Android users and will automatically connect IHG One Rewards members to WiFi upon arrival at more than 5,000 IHG hotels worldwide — no separate passwords or log-ins needed. This is in addition to the exciting benefits of being an IHG Business Edge member. IHG Business Edge provides small- and medium-sized businesses access to a user-friendly portal that displays comprehensive spending and savings data while providing the convenience of direct booking with a guaranteed discount.
If you're ready to do a little holiday catch-up with your besties, make a beeline for Conrad New York Downtown. The lobby metamorphosed into a holiday forest of heavenly scented, decorated Virginia Spruce trees. Make your first stop ATRIO Barista Station in the lobby for a complimentary hot spiced apple cider (until Dec. 3) or hot chocolate (Dec. 22­–24).