Over the weekend my husband and I traveled to Hoboken, New Jersey, to take a cruise along the Hudson River. The dinner cruise was sponsored by my husband's work connection. The cruise set off from 14th Street Pier in Hoboken.
While I have gone on a few cruises on the Hudson River in the past, it was the first time for my husband. The views of Manhattan are stunning, especially on an evening cruise, as the city lights illuminate. We boarded and grabbed some drinks and appetizers, then made our way to the top level of the ship to chat with my husband's associates and take in the views. We enjoyed listening to live music provided by a saxophone player as we sailed up, toward Manhattan's Upper West Side, before turning around back to lower Manhattan and Brooklyn.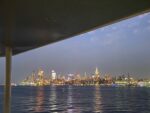 Dinner service took place on the ship's lower level. After a few remarks from the event's hosts, we enjoyed a buffet-style meal of Indian cuisine. Dinner service concluded as the ship sailed near the Statue of Liberty. We made our way back up to the main level to get a better view and enjoy dessert.
The ship got as close as possible to the iconic landmark, which I always find thrilling to see in person. After snapping a few more photos, we returned to the top level of the ship for the sail back to the pier.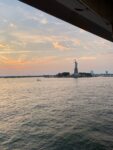 A Sunday night dinner cruise around Manhattan isn't normally on our schedule. We both remarked it was a fun and unique way to close out the weekend, and we were thankful for the beautiful weather that weekend.
There are a variety of ferry rides connecting New Jersey and New York. I highly recommend checking one out for a unique perspective of New York City!
— Katie Skrzek, vice president/digital director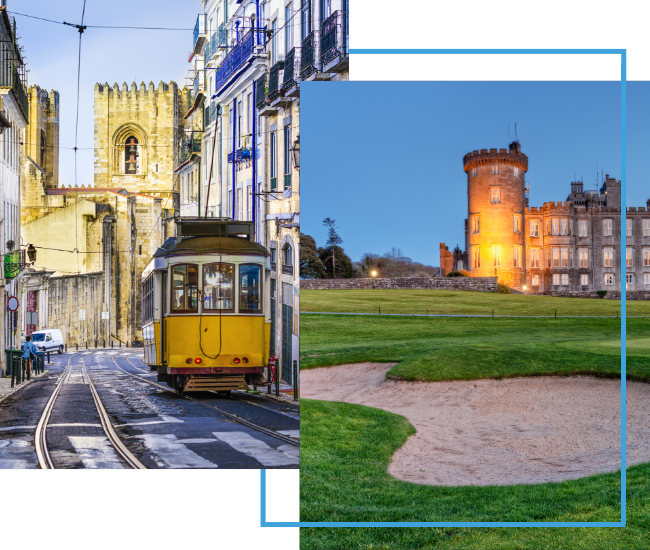 FX Excursions
FX Excursions offers the chance for once-in-a-lifetime experiences in destinations around the world.
Explore Excursions
Red Savannah launched a new series called In the Footsteps of…, which debuts itineraries of well-known figures, the first being Coco Chanel. As Chanel No. 5 celebrates its 102nd anniversary this year, the travel company invites fashion lovers, history enthusiasts and admirers of Coco Chanel to experience the new itinerary, In the Footsteps of Coco Chanel. The experience allows travelers to step into the remarkable life of one of most iconic figures in the fashion world.
Sponsored Content
Exclusive Sailing with Global Traveler
Mazatlán, Mexico, has long been an attractive home destination for Canadian and American retirees, but, in recent years, young, digital nomads have also discovered the charms of this coastal city, finding inexpensive accommodations, beautiful weather and plenty of bandwidth for working remotely. The laid-back beach scene definitely eases the transition of relocating to Mexico's West Coast.