I have always made a big deal out of birthday celebrations. Whether my own or a loved one's, I am known for dragging out the celebration and turning birthdays into birth-weeks and -months.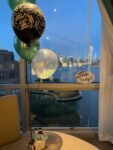 This year I was especially looking forward to my birthday, as the world is more accessible than it was last year during the height of the COVID pandemic. Using my resources and contacts from my wonderful job here at GT, I was able to secure a room at Hoboken's W Hoboken. I have family in the area and had yet to explore the famous Washington Street, so what better way to ring in my next trip around the sun than eating and shopping my way through Hoboken's eclectic and alive streets?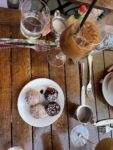 We began with brunch at Anthony David's. I enjoyed an iced coffee in a beautiful wine glass and bourbon-glazed donuts to start. My cousins, sister, mom and I took in the absolutely beautiful weather while we caught up and finished our meals. Nearly stuffed, we made our way toward the Hudson River to enjoy a mid-day cocktail and views of the city from Pier 13 Hoboken; this was one of my favorite spots on the trip, complete with turf grass, fun seating, outdoor games and an array of food trucks.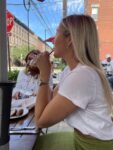 After shopping around Washington Street at some of my favorites like Athleta, Lululemon and Sephora, it was finally time to pack up and head back to Pennsylvania. Stay tuned for a full review of my stay at W Hoboken in an upcoming issue of Global Traveler. Between the hotel views and service, and the food culture and cleanliness of Hoboken, I will certainly be back soon.
Cheers.
— Haley Fogarty, advertising manager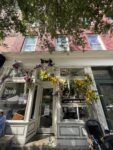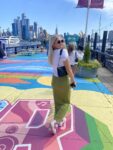 FX Excursions
FX Excursions offers the chance for once-in-a-lifetime experiences in destinations around the world.
I imagine that when writer Hans Christian Andersen mused, "Life itself is the most wonderful fairy tale," he was standing at the edge of Copenhagen's historic Tivoli Gardens, one of his favorite haunts, enlivened by the swirl of human happiness that surrounded him: children laughing; carousels spinning; games of chance played for prizes; lovers holding hands; hungry people whispering over sweets, hot drinks, beer and towering, open-faced smørrebrød, Denmark's quintessential sandwich. That fairy tale lives on today at the second-oldest amusement park in the world, a spectacle of folly architecture, bakeries, gardens, rides, restaurants, puppet shows and joy ... and which also happens to be one of the city's most storied places to convene for business.
Sponsored Content
GBTA's Convention 2021 will bring the business travel industry together for the first time in a long time. Once again, you'll learn and connect with experts and each other, along with discussions with leading thinkers, entrepreneurs and change makers addressing the issues that matter most.
The restored Park Hyatt Toronto reopened its doors, bringing luxury, sophistication and glamour alongside a nod to the hotel's Canadian heritage. Alessandro Munge of Studio Munge collaborated on the hotel's refresh, drawing inspiration from Canada's seasons and natural landscapes.