I have always made a big deal out of birthday celebrations. Whether my own or a loved one's, I am known for dragging out the celebration and turning birthdays into birth-weeks and -months.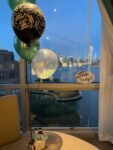 This year I was especially looking forward to my birthday, as the world is more accessible than it was last year during the height of the COVID pandemic. Using my resources and contacts from my wonderful job here at GT, I was able to secure a room at Hoboken's W Hoboken. I have family in the area and had yet to explore the famous Washington Street, so what better way to ring in my next trip around the sun than eating and shopping my way through Hoboken's eclectic and alive streets?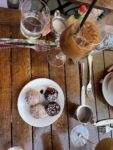 We began with brunch at Anthony David's. I enjoyed an iced coffee in a beautiful wine glass and bourbon-glazed donuts to start. My cousins, sister, mom and I took in the absolutely beautiful weather while we caught up and finished our meals. Nearly stuffed, we made our way toward the Hudson River to enjoy a mid-day cocktail and views of the city from Pier 13 Hoboken; this was one of my favorite spots on the trip, complete with turf grass, fun seating, outdoor games and an array of food trucks.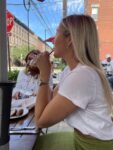 After shopping around Washington Street at some of my favorites like Athleta, Lululemon and Sephora, it was finally time to pack up and head back to Pennsylvania. Stay tuned for a full review of my stay at W Hoboken in an upcoming issue of Global Traveler. Between the hotel views and service, and the food culture and cleanliness of Hoboken, I will certainly be back soon.
Cheers.
— Haley Fogarty, advertising manager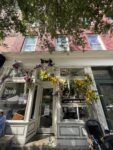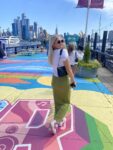 FX Excursions
FX Excursions offers the chance for once-in-a-lifetime experiences in destinations around the world.
Manchester, a city already buzzing with energy, welcomes some exciting new additions, from boutique hotels to highly anticipated culinary destinations to historic venues. Plan a trip to Manchester to not only indulge in your favorite soccer team but also to enjoy delicious food, both charming and luxury accommodations, and lively events and venues.
Sponsored Content
When American travelers make plans to visit Portugal, Lisbon is usually their first stop.
Porvoo, Finland, only an hour from Helsinki, is a medieval coastal town and a cultural haven, well known for its exciting culinary scene, colorful wooden houses and cafés. Here, you will discover the new Runo Porvoo Hotel, a family-owned landmark building and business blending Finnish traditions with contemporary Nordic design, world-class artwork and the rustic-meets-modern allure of American Shaker-style furnishings.