Strolling through the grounds of Grounds For Sculpture on a chilly and rainy Sunday was a pretty good start to the fall season this year. Early last month I joined my extended family at Grounds For Sculpture in Hamilton, New Jersey to celebrate a birthday.
It was my second time there; I first visited the grounds about five years ago in the dead heat of summer, so this time around I was able to appreciate the eeriness the site has to offer.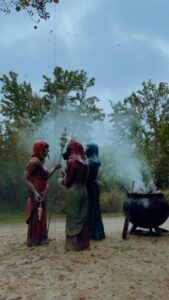 Grounds For Sculpture is both a museum and sculpture garden with nearly 300 contemporary pieces.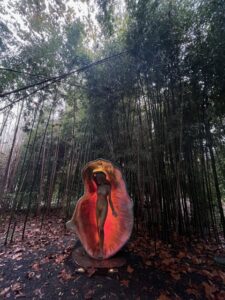 It was founded by Seward Johnson (whose work you can see nicely displayed across the 42 acres),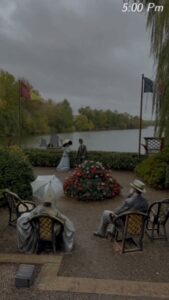 and it first opened in 1992. As a not-for-profit public organization, the admission fee visitors pay, along with donations, help support Grounds For Sculpture programs and initiatives.
We enjoyed a leisurely amble through the grounds until we came across a tour guide;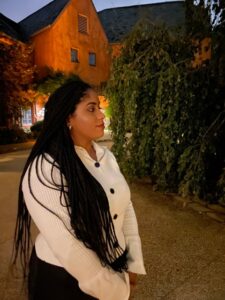 we started chatting about hosting an event there and, luckily for us, he started to walk with us and shared fun facts about some of the sculptures. This was a nice way to wrap up the stroll before heading in to Rat's for dinner — a cute French countryside café-inspired restaurant located on the grounds.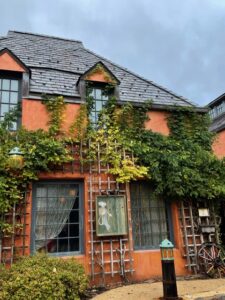 The food was as delicious as I remembered it to be, and the service (although slow) was great. We lucked out and caught a bride and groom taking wedding pictures in the next room. The outdoor café overlooks the sculpture gardens, which elevates the dining experience. I must say, although hot, I think I prefer visiting the grounds when it's warmer outside, so I'm looking forward to bringing my family there next spring.
— Yasser Ogando, advertising & production manager
FX Excursions
FX Excursions offers the chance for once-in-a-lifetime experiences in destinations around the world.
Raffles Hotel Singapore delights guests with curated, immersive experiences. Coming off a restoration in 2019, the iconic property welcomes back international guests with unique offerings.
Sponsored Content
This holiday season, escape to the Caribbean with Celebrity Cruises and reconnect with family and friends in luxurious accommodations that make you feel right at home. Savor globally inspired cuisine designed by our Michelin-starred chef, paired with the most awarded wine collection at sea. Elevate "me time" with a soothing spa treatment sure to renew. With both long and short cruises to celebrate in December, and even three special Ultimate Holiday Cruises that sail over Christmas and into the New Year, the time to gift an experience and create unforgettable memories is now. Celebrity Cruises' Always IncludedSM pricing — drinks, WiFi and tips — ensures a seamless, carefree vacation with the ones you love.
The holidays are right around the corner and it's time to start thinking about gifts for your wine-loving friends. If you or someone you know is planning an upcoming trip to a wine region, check out Argaux. The all-women-operated and -owned online wine shop and educational platform offers a series of tasting sets to celebrate and introduce some of the best wine destinations. The Gaux-To Tasting Sets are perfect for travelers to experience the wine before they travel — or without having to travel.