For eight consecutive years, Global Traveler's GT Tested Reader Survey awards have led the industry, and in 2011 the only magazine for business and luxury travelers upped the ante with the introduction of two new cutting-edge awards, the Airline of the Year and the Hotel of the Year. The inaugural winners of the prestigious awards are Asiana Airlines, Airline of the Year 2011, and Shangri-La Hotels and Resorts, Hotel of the Year 2011.
The selection process for the awards is different from that of the GT Tested Reader Survey Awards, which are based entirely on reader votes. A selected panel of Global Traveler employees and Advisory Board members, known as the Year Committee, choose the winners, based on information completed by the individual airlines and hotels, outside research and experience.
Airlines and hotels are invited to participate, and only those invited can be considered for the honor. Participants fill out an application and submit pertinent information, including financial data, occupancy rates, load factors, on-time figures, safety records and menus. Airlines and hotels that do not submit the required information are evaluated solely on the independent research of the Year Committee. Once an airline or hotel is selected, it is ineligible to participate for three years. This year, a total of 32 airlines and 20 hotels were asked to participate. The selection event took place Sept. 15, 2011, at Philadelphia's Union League.
"We added the new awards because it is important to take into account influences beyond travel experience, such as financials, on-time arrivals, occupancy rates and amenities," said Francis X. Gallagher, publisher and CEO, Global Traveler. "We take into account the back end of the business with these awards, as well as customer experience. How companies behave internally affects the travelers' experience."
It is our extreme pleasure to further introduce the first-ever Airline and Hotel of the Year winners.
ASIANA AIRLINES: AIRLINE OF THE YEAR 2011
It's no surprise Asiana Airlines marks the debut of this illustrious award. A perennial favorite on the GT Tested Reader Survey Awards, the South Korean airline is continually recognized worldwide for its network, onboard amenities and stellar service.
Premium travelers who've flown Asiana's first- and business-class cabins have experienced true luxury. The first-class cabin features fully flat beds which offer an 80-inch pitch, a precision control system and privacy partitions. A bedding set of mat, pillow and comforter ensures a peaceful night of rest across the Pacific.
Asiana's new business class, OZ Quadra Smartium, operates between Seoul and the United States. The zigzag-staggered layout of 24 lie-flat seats offers more privacy with direct aisle access.
Also well noted for its food and wine selections, Asiana offers premium passengers a selection of Western and traditional Korean food designed by leading Korean chefs and restaurants. Wines are selected by consultants and respected sommeliers. Each seat has a personal AVOD monitor and a large selection of entertainment options. Passengers receive noise-canceling headsets and amenity kits loaded with Bvlgari toiletries.
The airline is leading the way with several green initiatives. To leverage the carbon offset of employees, the airline constructed solar energy facilities in Gapyeong, Korea, and installed solar-powered streetlights in Angkor Wat, Cambodia. Asiana received carbon-labeling certification on three of its European routes and is the recognized leader of a number of green campaigns, including Eco-Flight; Green Travel, Green Life; and Less Carbon, a tree-planting campaign that initiated the construction of a green elementary school.
One question on the Airline of the Year application deals with customer service and asks which aspect of the company best exemplifies its dedication to the traveler. This is an apt question for this airline, whose "Customer First" philosophy governs every aspect, decision and employee of the company.
Hand in hand with the airline's dedication-to-service philosophy is its extensive flight attendant training program. New trainees must complete 13 weeks of training, including sessions on basic postures, company procedures, compliance training, service, teamwork, onboard announcements and language pronunciation.
Looking ahead, the Airline of the Year will receive six Airbus A380s from 2014 to 2017.
Congratulations to an airline that sets the standards many others aspire to follow; we are pleased to announce your win as the inaugural Airline of the Year 2011.
HONORABLE MENTION
American Airlines
Hainan Airlines
Lufthansa
South African Airways
United Airlines
SHANGRI-LA HOTELS AND RESORTS: HOTEL OF THE YEAR 2011
In 1933, author James Hilton introduced the idea of Shangri-La in his novel Lost Horizon. It was a legendary land of deep calm and peace. In 1971, Shangri-La Hotels and Resorts began its history with the opening of its first 5-star hotel in Singapore. With a cultural ideal of "pride without arrogance," Shangri-La Hotels and Resorts, the 2011 Hotel of the Year, delivers Asian hospitality, service, success and luxury to travelers everywhere.
A quick glimpse at the company's website offers insight into the future of the luxury brand. In addition to the 72 hotels and resorts worldwide, 10 openings are planned for 2012 — in Changzhou, Chongqing, Qufu, Sanya, Shanghai, Yangzhou, Iskandar, Doha, Toronto and Mumbai — with nearly 30 more anticipated through 2015. The brand has yet to open a successful hotel in the United States, with its North American presence solely in Canada.
The company is making ongoing progress in its green efforts. In 2010, Shangri-La reduced its CO2 emissions by 7 percent, energy consumption by 5 percent and water usage by 6 percent per guest night. All hotels feature bathroom amenities in eco-friendly packaging that decomposes almost 70 percent in 80 days. Additionally, the hotelier invests millions of dollars in health and education programs that to date have aided more than 3,000 children.
"Great hotels are made by great employees, not by crystal chandeliers or expensive carpets." This belief is the cornerstone of Shangri-La's training philosophy. Training is intensive and ongoing across the brand's 72 hotels. A dedicated budget for training and development supports the core training values at Shangri-La: respect, courtesy, sincerity, helpfulness and humility.
Across the properties, Shangri-La offers a range of food and beverage options. From open-theater kitchens to Michelin-starred fine dining, the brand ensures guests have variety.
A brand characteristic all business travelers will enjoy is property-wide complimentary WiFi and wired Internet. The high-speed access is available in guestrooms, public areas, restaurants, lounges and function areas.
Coming full circle to its initial inspiration, the brand's signature "Essence of Shangri-La" scent was inspired by the land of harmony and beauty from Hilton's novel. The aroma is fresh and clean, with hints of vanilla, sandalwood, musk, light bergamot and ginger-spiced tea.
Hats off to one of the finest hotel brands in the world, sure to be a tough act to follow, as the first-ever Hotel of the Year 2011.
HONORABLE MENTION
Four Seasons Hotels and Resorts
Mandarin Oriental
Marriott Hotels and Resorts
The Ritz-Carlton
W Hotels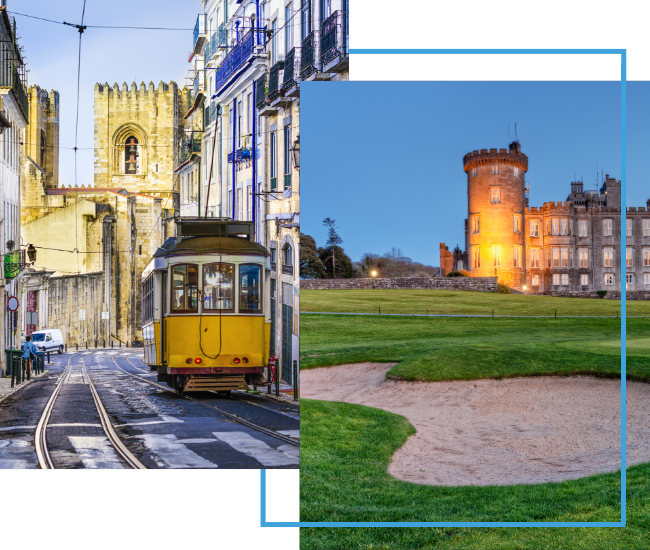 FX Excursions
FX Excursions offers the chance for once-in-a-lifetime experiences in destinations around the world.
Explore Excursions
Imagine yourself lounging in a stone cottage suite with a fireplace and freestanding tub, sipping hot chocolate in a rustic game and reading room with a raftered ceiling, and ice skating and cross-country skiing in the crisp mountain air. Sounds pretty perfect, doesn't it? Especially when you add in seasonal touches.
Sponsored Content
Filled with hidden treasures waiting to be discovered, Seoul invites travelers to unearth its many gems, and Seoul Tourism Organization is here to help travelers do just that. Through thoughtfully created initiatives like the Theme Tourism County Competition, Seoul Tourism Organization works closely with local districts to identify and showcase what makes each district unique and charming in all seasons.
For the first time in Olympic history, when the 2024 Summer Olympics kick off on July 26, 2024, they will not do so in a stadium. Instead of an Olympic venue, the entire city of Paris will become the Olympic stadium, hosting the games among monuments, on bridges and on the grounds of some of the world's most historic sites. The Opening Ceremony will take place on the River Seine, where athletes will drift along on a flotilla of boats as spectators wave them on from the quays and bridges throughout the city.